This Toronto based maker of the "holistic kitchen" is a perfect match in this holistic luxury magazine, and KA Magazine's pick for the Best of Canada 2010.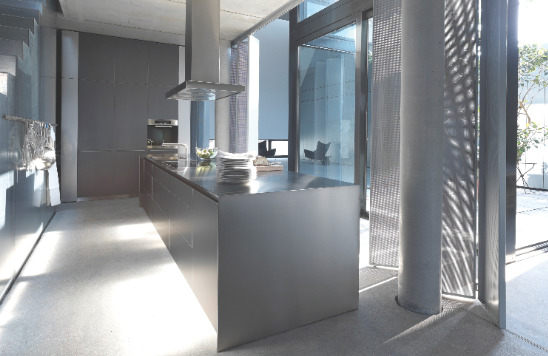 When we decided to do KA Best of Canada, the product that had the most of my attention was the kitchen. You see, I am sure to not be alone when I say this: I love kitchens! Everything about a great kitchen just makes me all warm inside and the added bonus of being fed by such a beauty, is definitely something that makes this a win/win love affair.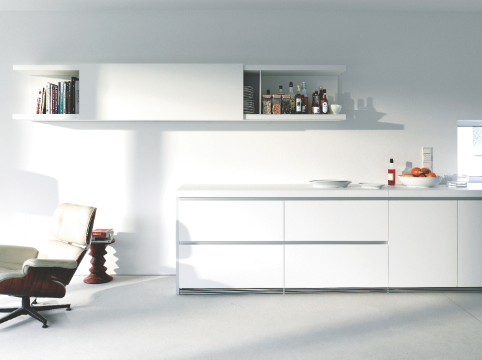 Finding the kitchen for Best of Canada was not as easy as it seemed. There are ten points that each BOC candidate had to meet and since a point of eight out of ten was the cut off, even the stylish and well known brand mostly ended up with seven out of ten. Add to this, that a point was given to the often over-looked 'vibe' of the owners, you can see how the field became narrow pretty fast.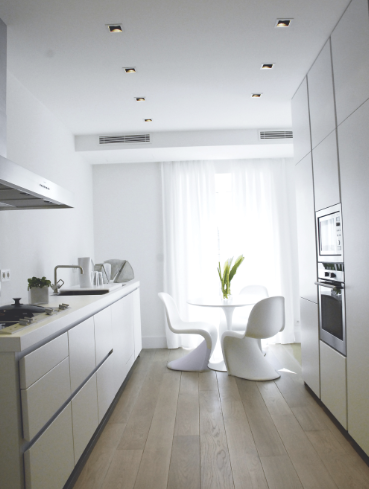 However the name Bulthaup kept showing up again and again on our radars and after a trip to Toronto and a chance meeting with the husband of Bulthaup's owner, resulting in a complete immersion in the world of the "holistic kitchen" and we were hooked.
Bulthaup kitchen is more than a kitchen, it is a living space. They are able to create systems for the most complicated of spaces, always having that signature Bulthaup look and feel. With three distinct collections: Bulthaup 1, 2 and 3, the choices seem endless, but that is where the designers and planners come into the picture and work their magic.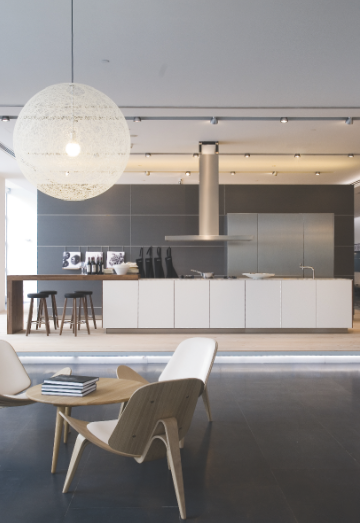 The essence of what makes a kitchen more than just a space to cook and store pots and pans in, is apparent in the kitchen's planning. When you are in one of these spaces, it seems that there was a magnificent mad scientist dedicated solely to the perfection that is before you. This same scientist seemed to magically identify the amount of storage space required in the kitchen cabinets and the quantity of cooking, crockery and household appliances needed.
Then he separated the important from the unimportant, thus allowing the greatest possible access to what is most needed: creating a perfect order and clarity while keeping everything in close proximity. This, though it might seem a little exaggerated, amounts to no less than the perfect love affair with your kitchen.