We present you Rem D. Koolhaas, designer of the famous Möbius shoe under the United Nude brand, who has broken the barriers between logic and creation; from architecture to shoe design.
In his recent collaboration with Zaha Hadid, the pair presented the limited edition, groundbreaking Nova shoe. All starting with a broken heart, read on as we discover ambitious Rem's journey into creating such an interesting design piece, company and iconic collaborations.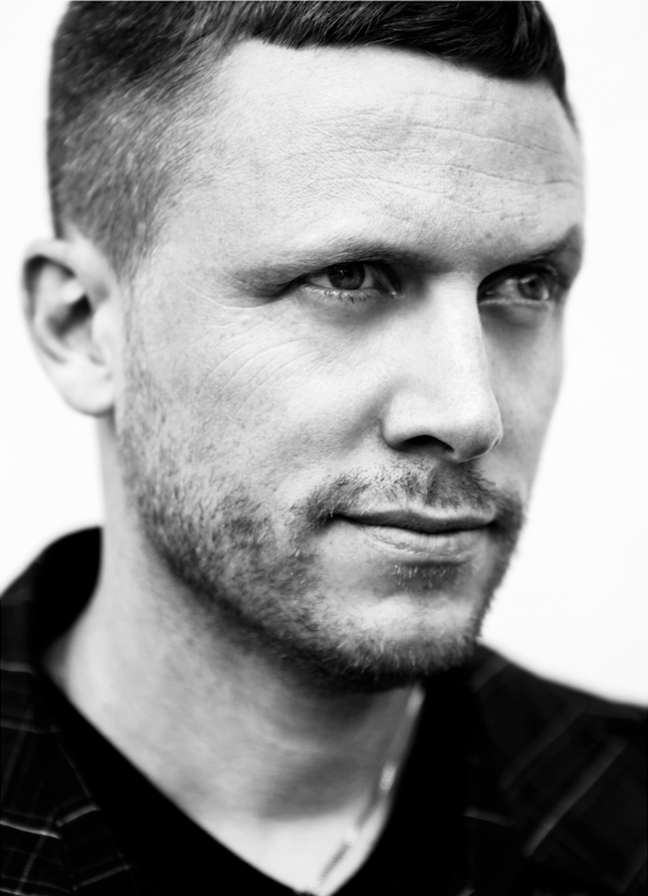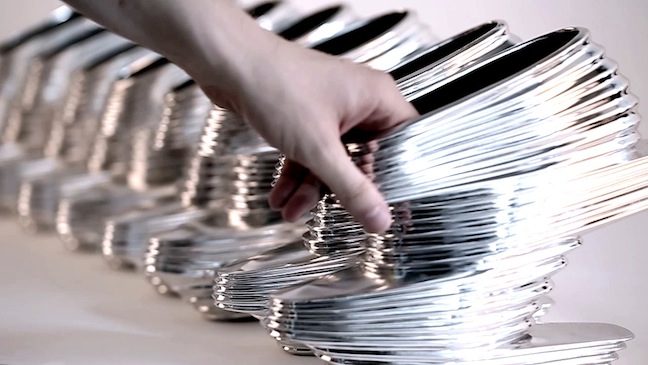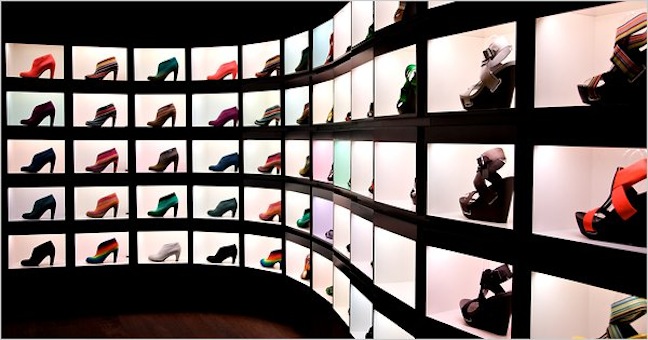 United Nude – Manhattan shop
KA – How did United Nude come about and with such a powerful name?
RK – United Nude as a brand was specifically created to launch the Möbius shoe. I'd first tried to get somebody else to make the shoes for their brand, but they all came back to me saying a new brand should be created for it to accommodate the unique signature of its design (people saying this were: Miuccia Prada, Sergio Rossi and Brian Atwood, who was at Versace at the time). The name came from the reverse of NU, which means now in Dutch, as there were conflicts getting the trademark for that. UN then became United Nude, which stands for working together in a transparent and open way. Great things can happen when people are together naked!
KA – What drove you away from architecture and into designing such avant-garde footwear?
RK – I felt the need to scale down architecture to its smallest and most vulnerable level that of a woman's foot, as a response to having my heart broken over a girl.
KA –  Creating shoes "at the intersection of fashion and design" and making them accessible globally requires a specific skill, how do you achieve this?
RK – I started the brand with Galahad Clark, a very down to earth (seventh generation) shoemaker from the south of England. From day one our motto was 'exclusive by design, not by price'. We wanted to make shoes that all our friends could afford. We wanted to be globally accessible. Besides skills it was about attitude and commitment.
KA – How do you translate your artistic design or architectural vision into a sought-after piece?
RK – By putting my mind to it and staying true to your concept. The fact that I was never officially trained as a shoe designer helped as well; I had to invent solutions from scratch and I was breaking the rules. Not breaking the rules because I wanted to, but simply by not knowing what they were.
KA -Tell us about United Nude's pioneer "Mobius" Shoe.
RK – This is the design I made that truly changed my life: I changed my profession, I moved continents and I set up a company for it. The design came from transforming the Mies van der Rohe Barcelona chair. When I made cardboard models for it and showed them around, people loved it and convinced me to turn it into a real shoe. When we launched it in 2003 it was a huge hit selling in all the best stores around the world. It was a shoe like none before. Now 10 years later we might have sold nearly 100k pairs of it!
KA – What has been your main source of inspiration over the years for attaining such great heights in your professional life?
RK – Pride and ambition.
KA – United Nude thrives on its collaborations with fashion designers, architects and other industry professionals, how are these minds united to create something truly unique?
RK – We join forces with people where we see potential to create something exciting and surprising. Working with great creative minds is not easy, but the easy way has hardly ever led to anything interesting so we always take on the challenge.
KA – In your collaborations with haute couture designers such as Iris Van Herpen, how have your boundaries been pushed to achieve, yet again, such creative brilliance?
RK – With Iris we do our best to accommodate her ideas and take on the role for assisting the design and the full technical engineering. We both push forward as we are both great believers in new technologies and we are both not afraid to experiment.
KA –  You have recently paired with architect Zaha Hadid to present a new limited edition line of – literally – groundbreaking shoes. Tell us how this collaboration empowers United Nude and the fashion industry as a whole? 
RK – Zaha Hadid is one of the most important and strongest designers of today. Making a shoe with her came naturally, but at the same time I consider this as one of our greatest achievements. Not for how big she is, but because this shoe represents both her design talent, and our technical cleverness. 10 Years after the Möbius shoe had to again re-invent shoemaking for an entirely new shoe silhouette. The shoes are very impressive, especially in real life.
KA – Tell us what is next for United Nude in 2013 – 2014?
RK – Our product offering is getting more diverse and more complete. Our distribution is expanding to department stores worldwide, as well as opening more United Nude stand-alone stores at the same time. Side projects include a United Nude designed car and we are planning more exciting future collaborations.
KA – What are you presently reading and what literature would you suggest we catch up on?
RK – Oh if I could only find a spare moment to read anything other than the daily news. My most recent music albums that I like are: Fat Freddy's Drop 'Blackbird', Disclosure's 'Settle' and Kanye West's 'Yeezus'.
KA – Who is Rem D Koolhaas?
RK – Co-founder and Creative Director for United Nude, a designer by heart, a loving and caring husband and father of three (5, 3 and 1).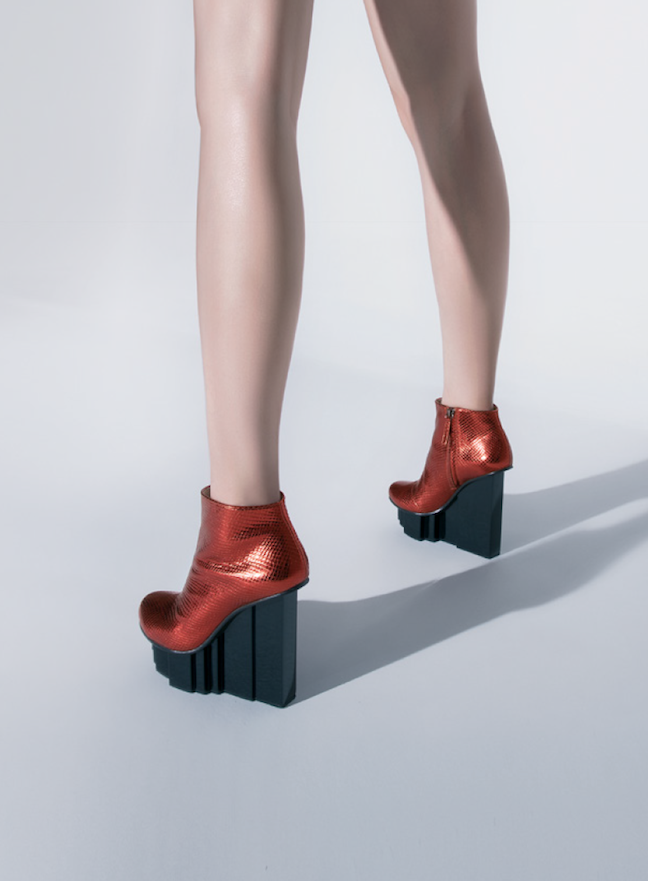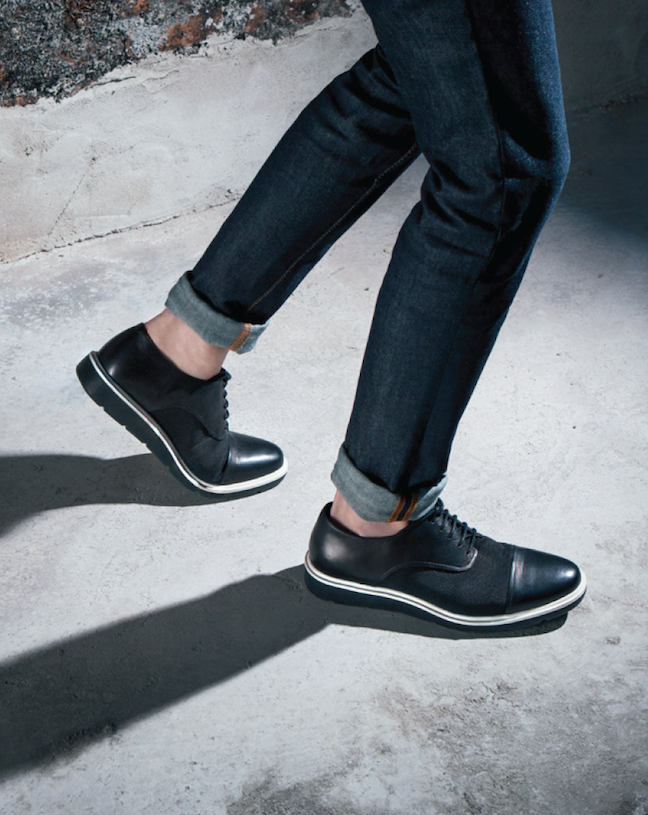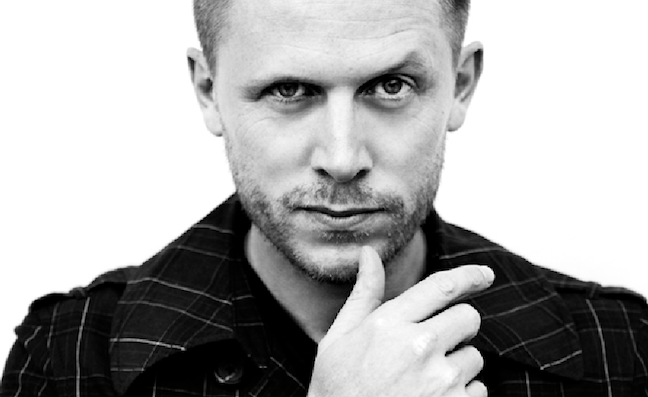 Rem D Koolhaas, Creative Director and Co-founder United Nude, www.unitednude.com