WORLD MASTER CARD FASHION WEEK
KA MAGAZINE's Highlights of the Toronto World Master Card Fashion Week – Fall Winter 2013-14 Collections.

T.O. LOVES M.T.L.
Montreal designers José Manuel St-Jacques and Simon Bélanger brought it this season. The collection was powerful, clean with a touch of rockstar glam.  Dressing a woman ready to kick-ass, this runway was mostly ruled by black – which is the brand's signature colour.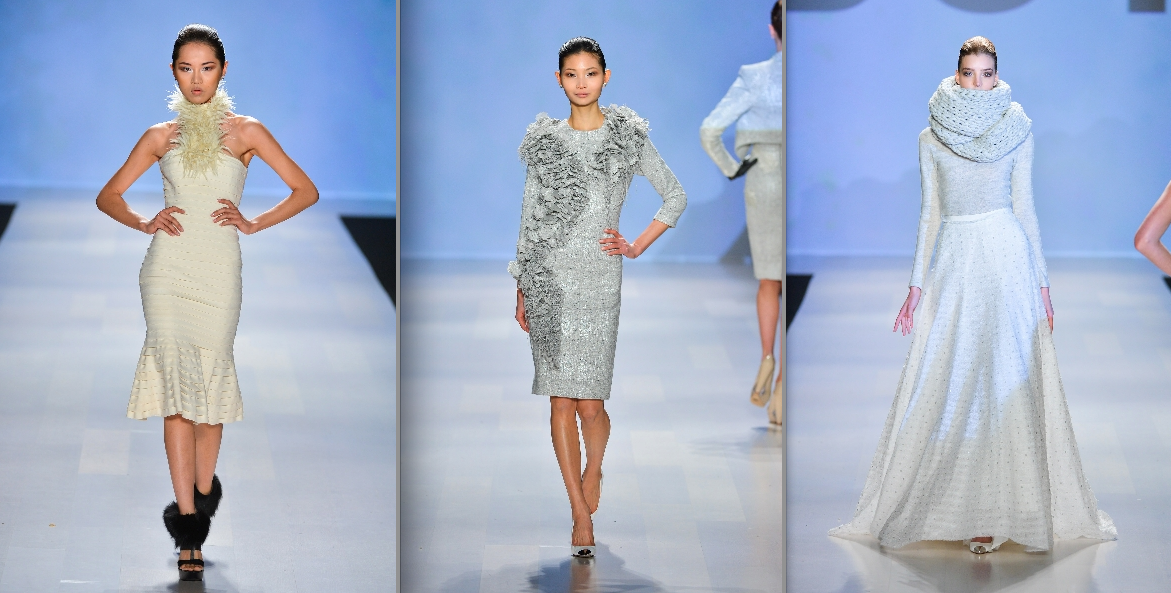 ROMANCE IN WONDERLAND
Another Montreal designer, Duy Nguyen for DUY, showed his fw 2013 collection at the WMCFW this season, and we loved his take on the Canadian winter. His silhouettes were romantic and the colors were white, grey, green, reflecting a sort of comfort in the cold as well as through his warm fabric choices.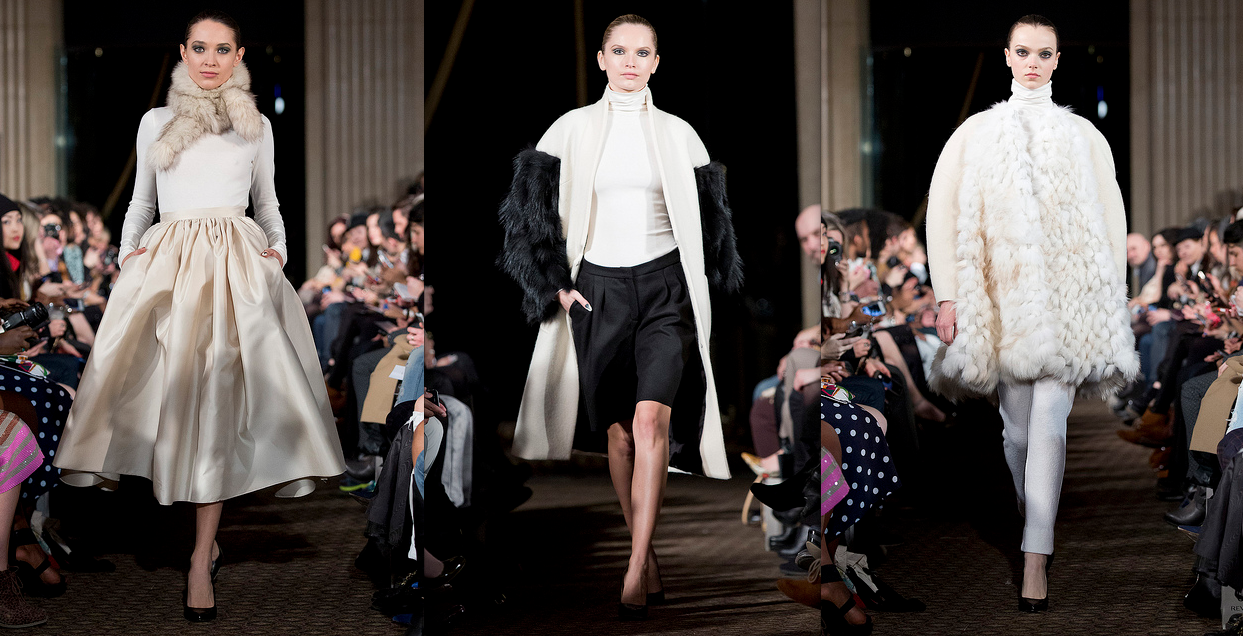 MONOCHROMATIC
Lucian Matis' rich yet minimalist f/w 2013 collection was set at One King West which created a new atmosphere for this designer who usually shows on the runway. The colors were ivory, black and grey with the use of wool, felt and silks. It was wonderfully architectural with a nod of feminine ruffles and details.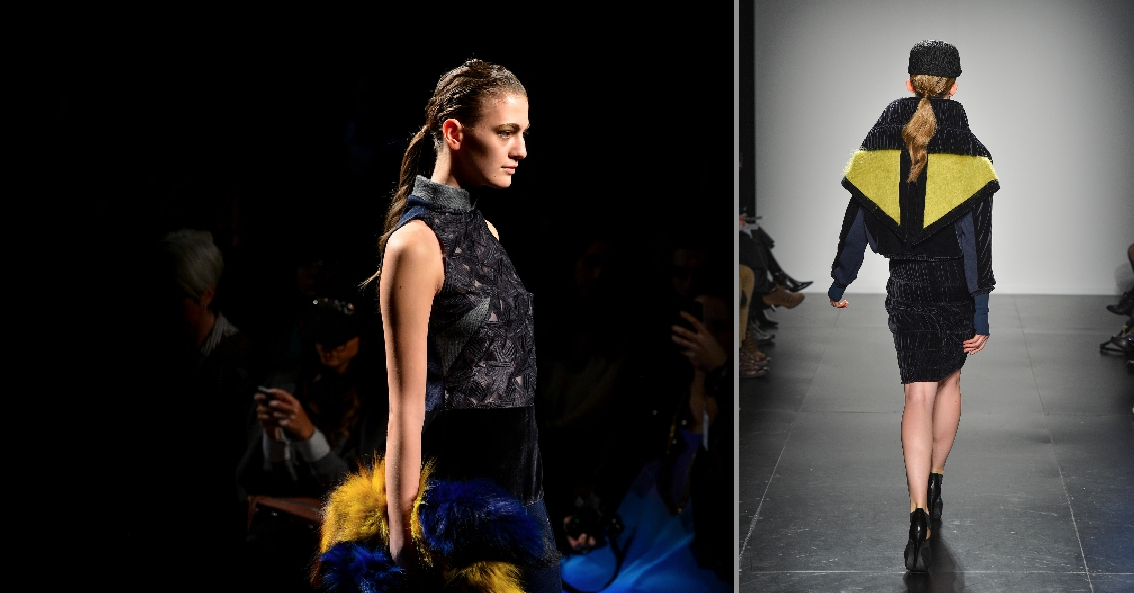 SHAPE ME
A collection we are always looking forward to see "What will she do next?" is Ashtiani – by designer Golnaz Ashtiani. She brings a twist to the Toronto runway with her London style whimsical and quirky approach to fashion. This season she brought on sharp tailoring mixed with deep rich colors of blue, green, plum and black.  Loved the eccentric chic of Ashtiani.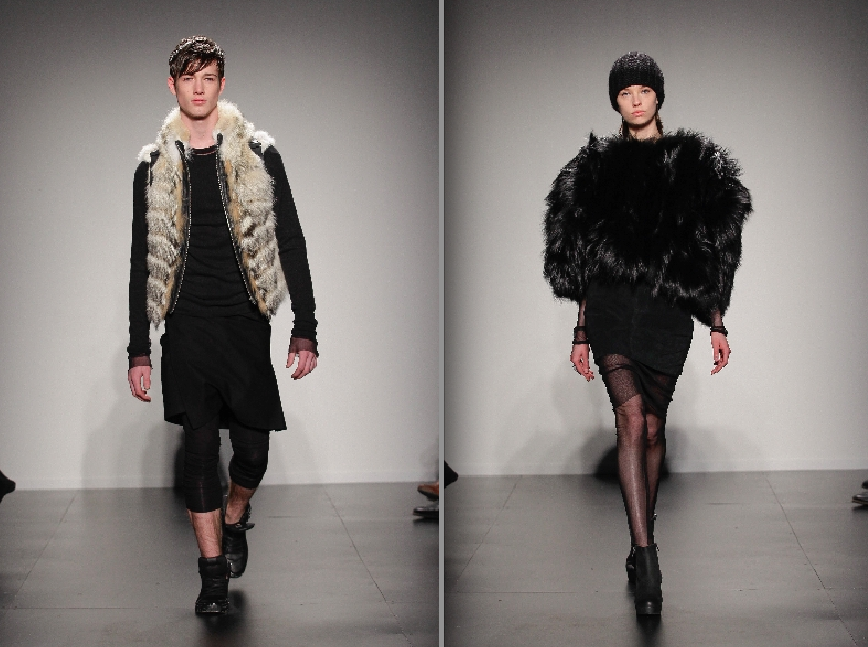 URBAN HEAT
Travis Taddeo showed a very New York vibe – kinda winter glam in his fw13 collection. We're liking his take on his menswear pieces just as much as his ladies'. Lots of fur and leathers (hope its fake) but the looks are edgy and clean with just the right amount of badass.