United Nude is a brand that is completely re-thinking the way we design and perceive footwear. Led by architect Red D. Koolhas and 7th generation british shoemaker Galahad Clark, their team of highly imaginative designers have been creating shoes that are truly "out of the box", since 2003.
Now 15 years later, United Nude has collaborated with 5 of the worlds leading architects and designers to explore and challenge the 3D printing technology bydesigning 3D printed ladies high heels. The creatives are : Zaha Hadid, Ross Lovegrove, Fernando Romero, Michael Young and Ben van Berkel.
The Re-Inventing Shoes project is about exploring and pushing the boundaries of this rapidly developing technology by creating shoes with the largest amount of sculptural freedom. The production method used is the highest quality of 3D printing (SelectiveLaser Sintering) in a hard Nylon and all-new soft Rubber material (all cruelty-free – no leather used). UNITED NUDE have figured out a way to combine harder and softer 3D printed parts for creating fully functioning shoes. Each shoe will be available as a up to 50 pair limited edition.
Making their appropriate debut at Milan Design Week, each pair of shoes doubles as a 3D printed sculpture, looking almost unwearable at first glance. But each pair has a classic high heel inner structural design, ensuring comfort and durability to its wearer.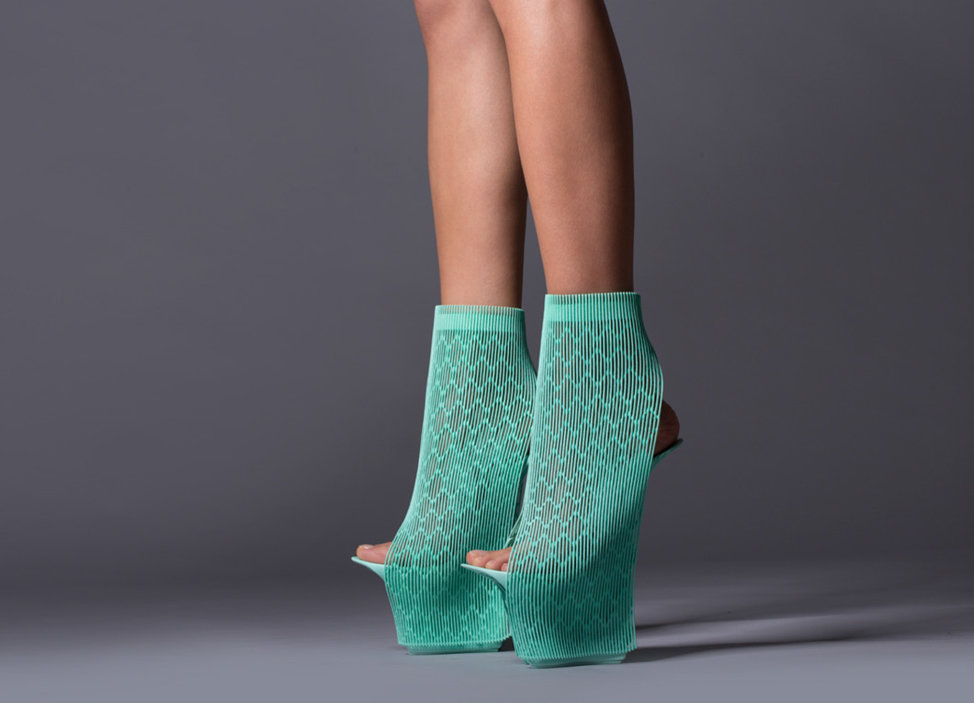 ILIABO – ROSS LOVEGROVE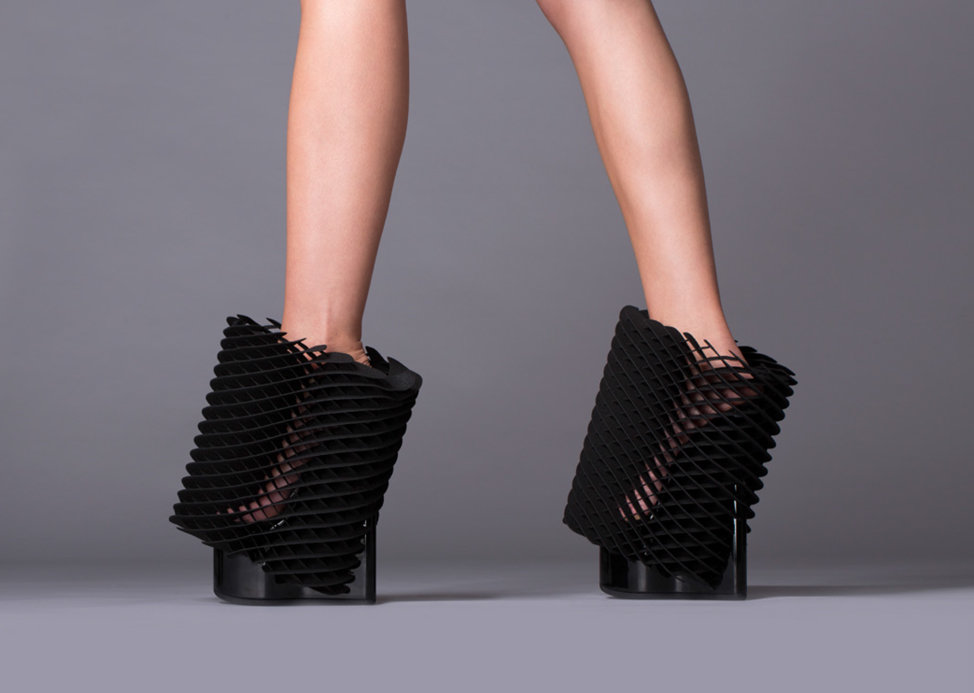 YOUNG SHOE – MICHAEL YOUNG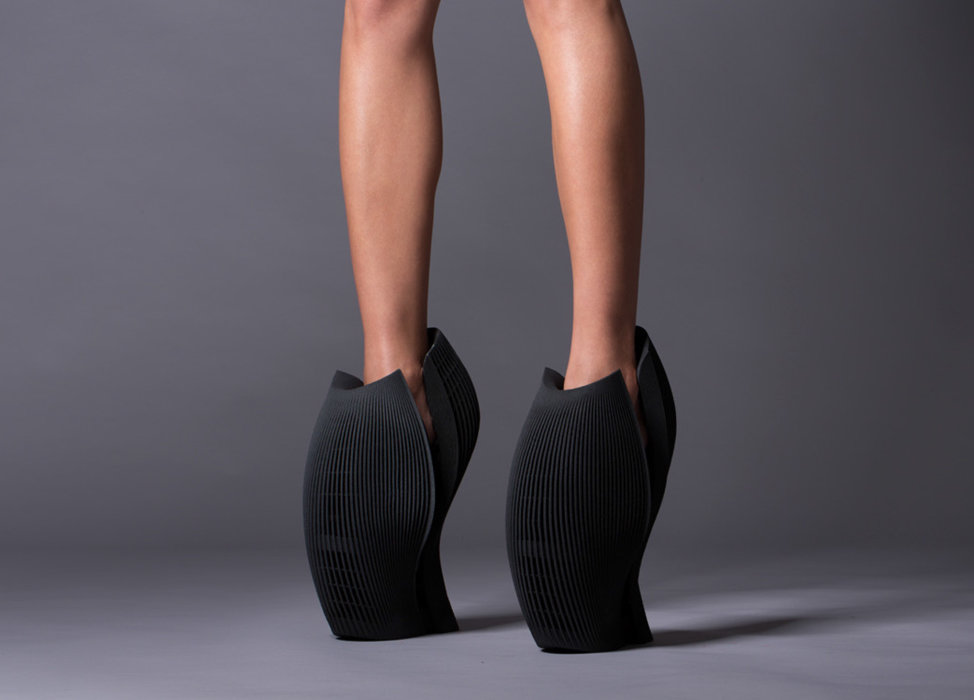 UNX2 – BEN VAN BERKEL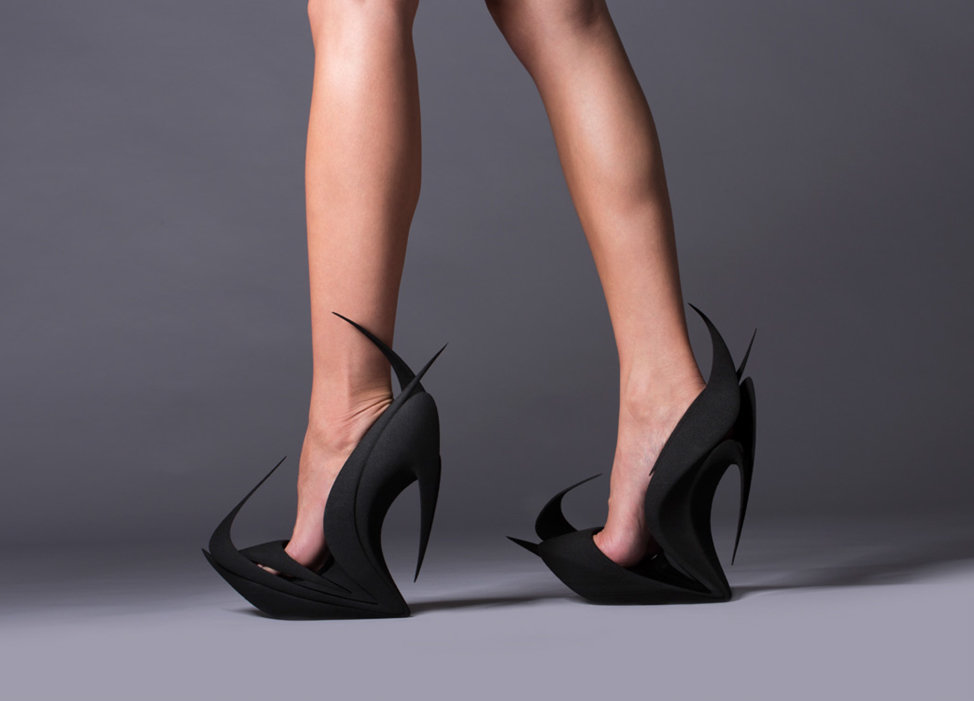 FLAMES – ZAHAHADID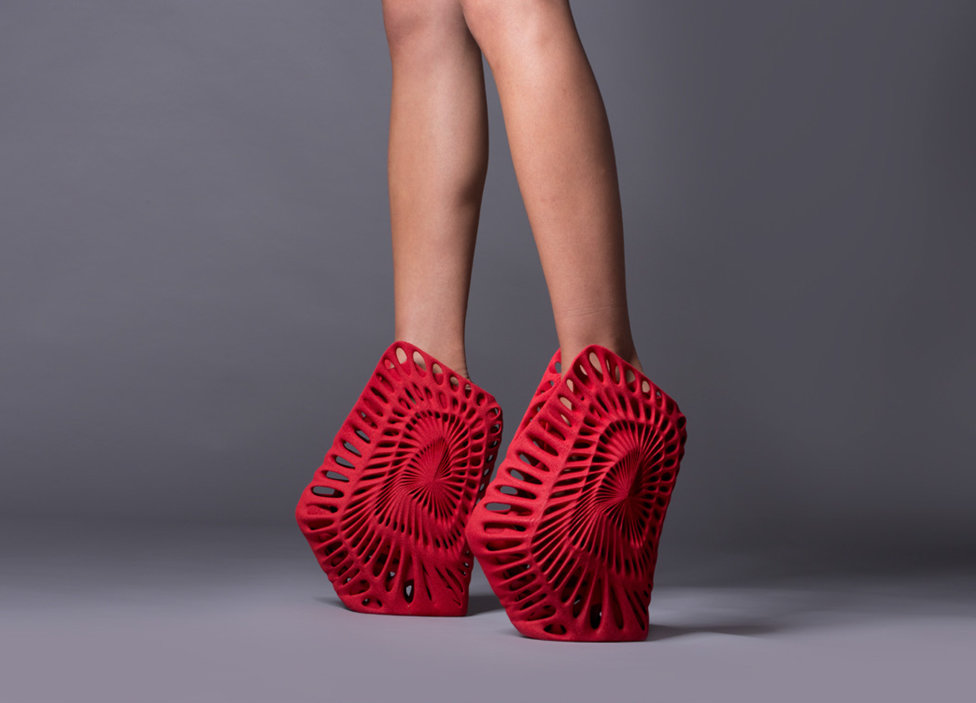 AMMONITE – FERNANDO ROMERO
Written by Ashley King, Holistic Editor / KA MAGAZINE