Paris-based Belgian designer Mats Rombaut may only be 26-years-old but he has a seemingly infinite amount of talent. His namesake brand, Rombaut, is an all-natural avant-garde footwear concept which translates to 100% plant-based shoes with an edgy yet minimal look.
After five years experience in menswear accessories, Mats certainly knows his way around a shoe. Not wanting to focus too much on the lavish side of luxury however, he set his sights on creating a product that could seamlessly combine his two passions – high fashion and ecological awareness. Using materials such as tree fig bark, a biodegradable textile collected in Uganda and hand dyed in Tuscany, Mats' designs completely eliminate the need for toxic or animal-derived substances. The shoes are then coated in Amazon rubber, adding an organic and water-repellent finish.
As for his aesthetic, Mats says his inspiration is "simply shoes that I would like to wear: minimalist, angular cuts, monochrome colour palette, referencing classic shoe models mixed with contemporary elements." In addition to a collaboration with KA favourite, Honestby.com, his Spring/Summer 2014 collection is all clean lines, rugged textures and pure white.
Crafted in Italy, Rombaut shoes are truly a work of art. For such a young designer, Mats has some extremely mature (not to mention forward-thinking) ideas of what it means to produce an impeccable and unique product. "We are obliged to think about solutions to reduce our impact. One of these solutions is through innovative materials." Here's to hoping we continue being blown away by his work for years to come!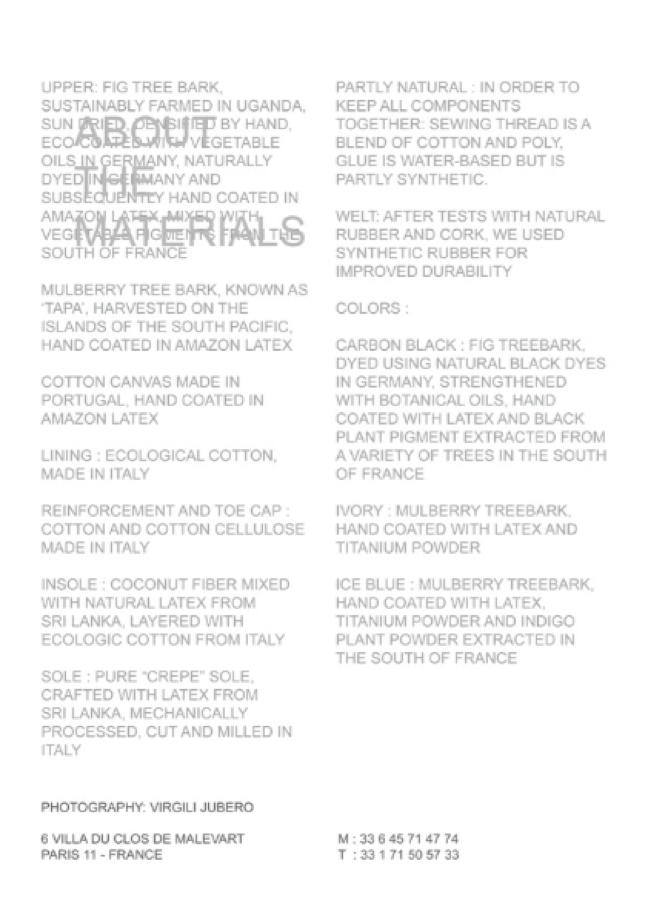 See more at rombaut.com
Story by Dayana Cadet | KA MAGAZINE