We'd be hard-pressed to find another city as design conscious and cool as Manhattan.  Streets are lined with the avant-garde, to the conventional classics that afford city dwellers, and fashion aficionados with their sui generis wardrobes. With a copious amount of options, it remains an arduous task of deciding where exactly to start, but fortunately we located a retail gem.
Art Dealer Constantin von Haeften, and ingenious stylist Karlo Steel established ATELIER New York in September 2002. When entering the provocative space, the senses are immediately enkindled. No detail is overlooked, and thus the selection of accessories to elaborate ensembles captivates the soul. The carefully curated collection of menswear pieces, celebrates an array of designers, and promises the upmost perfection in design, construction and quality. We had the chance to get an insight behind the vision of this amazing concept store by speaking with Karlo Steel, and got a glimpse at the recently relocated space at 210 11th Ave. #1003 – a new phase and future for ATELIER.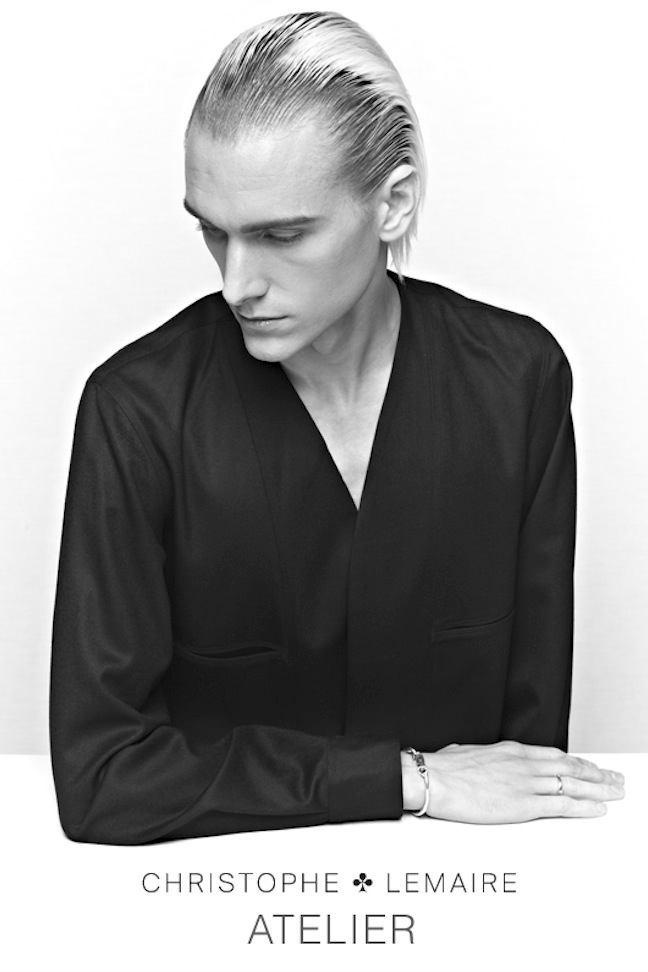 KA – What was the inspiration behind creating this destination showroom-type store back in 2002. How did you and Art Dealer, Constantin von Haeften, decide on the signature ATELIER look.
KS – When we first opened, we were in a small space on Crosby Street. We drew inspiration from the Wiener Werkstatt although the finished look was quite different. We wanted to have an intimate space where likeminded people could meet, have a chat, share ideas and shop. It was very successful and we were there for 7 years. But eventually we out grew it so we had to move on and that's when we moved to Hudson Square. That space was designed by Constantin with MR Architecture. His background as an art and antiques dealer made him a natural for the project and the results were quite impressive. We both like modern things without them being cold although some people felt the space was a bit cavernous. We liked it, though.
KA – What is the deciding factor when choosing collections to be featured at ATELIER?
KS – There is no criteria, I just have to connect with the designer's point of view. Obviously, there has to be an inherent quality to the products.
KA – After 11 years, the shop has recently moved into a new space. Tell us about the reason behind this relocation and the vision for the future of the brand.
KS – Hudson Square has just been recently rezoned allowing for immense change in that area. We were informed that the building's owners were looking for ways to "maximize" it just as they had done with a building just one block north of the one we were in. Instead of waiting to be caught by surprise (with only a six month notification to move) we decided to take the situation into our own hands and look for another space.
KA – Tell us about one of the most unconventional pieces you've carried.
KS – We have carried some very interesting pieces, too many in fact to list here. But currently we are carrying a trainer by Carol Christian Poell of which the bottom has been dipped in hot rubber and then allowed to dry. The result is that the sole has a soft spiky bottom. It looks like miniature stalactites.
KA – How would you describe your personal style.
KS – Black, white, grey.
KA – Beyond the fashion itself, what are the core values and beliefs of ATELIER and the people behind it.
KS – To give menswear a platform where designers can express strong and interesting design and ideas.
KA – You are now carrying Christophe Lemaire (Creative Director for Hermes Womenswear). What is it about his menswear designs that you felt fit the specs of Atelier?
KS – I think Mr. Lemaire has a very interesting approach to menswear in that his collections have very little to do with fashion and almost everything to do with clothes. It's the idea of providing contemporary wardrobe that is multifunctional, practical, easy and effortlessly stylish. All at a reasonable price point.
KA – What book (s) are you currently reading?
KS – I just finished Status Anxiety by Alain de Botton and now I'm mid way through The San Francisco Tape Music Center edited by David W. Bernstein. It's all about the role electronic music played in the 1960 counter culture and the avant garde.
KA – Who is Karlo Steel.
KS – A five hundred year old vampire living in Manhattan!
For More Information :