Like most things French, Hotel Emile is flawless. Elegant and comfortable to boot, this stylish boutique hotel is conveniently located in the heart of the historical Marais district in Paris, France.
Just a short distance away from all of Paris' major attractions (the Louvre, the Carnavalet and Picasso museums and Champs-Elysées to name a few), Hotel Emile stops at nothing to ensure that their guests are taken care of during their visit to the French capital.
A stunning juxtaposition of modern design and classic architecture, the hotel's interior is more than easy on the eyes. With 29 rooms under its roof, guests can expect graphic black-and-white features, geometric patterns and pops of deep, vibrant hues courtesy of architect Alfred Klopper. Retro details are complemented by urban elements and furnishings maintain a minimalistic feel. There's more to this hotel than the uber- chic decor however – guests can expect each and every one of their needs to be met with amenities like complimentary breakfast, luggage storage and round-the-clock reception.
This fresh combination of comfort, design and practically is most certainly a pick- me-up to all those who visit. There really is no denying the fact that Hotel Emile is just one more in a hundred reasons why it's so easy to fall in love with Paris.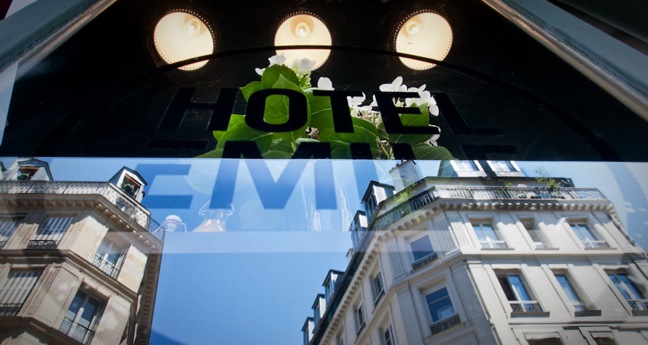 See more at HotelEmile.com
Story by Dayana Cadet | KA MAGAZINE