WHAT IS IN STORE OR MONTREAL GRAND PRIX
With Montreal's 2013 Grand Prix Festival just around the corner, scheduled this year for June 6th to June 9th, we've decided to give you a City Guide  – Listing Montreal's favourite hot spots, to make sure your Grand Prix Weekend is perfect. With the unpredictable weather these past few weeks, let's hope for clear skies to kick off this summer's series of Grand Prix A-list events.
To get the true Montreal experience, we suggest you visit the Old Port. With Phillips Square surrounded with fine cuisine restaurants, and designer boutiques, alongside St-Jacques and rue St. Paul, Old Montreal ensures the ultimate experience.
Are you looking to celebrate the Ferrari movement? Well, we suggest you head up to Little Italy where you will be overwhelmed with a F1 celebration, only the way wonderful Italians can do! With chic restaurants and the best pizzerias in town, you will love the vibe here.
If you aren't looking for something in particular, upscale restaurants, and bars are lined up on St-Laurent. With the non-stop outdoor party, The Main is definitely a great place to stop by, during the festival weekend. The street will be closed from Sherbrooke to Pine Avenue from 11 am to 11pm.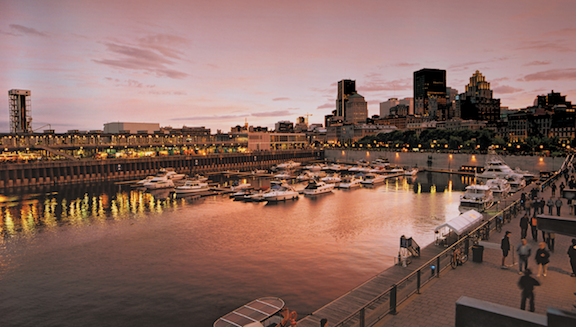 EVENTS TO NOTE
Terraces Bonsecours
Kicking off the festivities with the Pre-Grand Prix event, is Old Port's go-to social club, Terraces Bonsecours. The club's "Montreal Cocktail Crawl" event, hosted by the stunning Natasha Simone invites the city's elite, to a night of the luxurious event June 5th, a day before the beginning of the Grand Prix festival. Tickets for the event are 25$
The Grand Evening
The inaugural gala recently announced its 2013 return, for June 6th. All proceeds for the event go to Fondation de l'Hôpital du Sacré-Coeur de Montréal and the Canadian Olympic Foundation. Individual tickets for the event are 1000$, full tables of 10 go for 10 000$. The event is hosted by the official F1 Grand Prix group.
The KA Grand Prix Event @ Peopl.
June 8th, we'd like to personally invite you to KA's popular Soul Collective event at Peopl social club, featuring performances from the breath-taking singer Ashley King; and music will be soulful all night long with Montreal's own, DJ jojoflores. Come celebrate the Grand Prix event with KA Magazine, and get a chance to dance amongst the coolest of the cool. TICKETS Available at
www.mtlgrandprix.com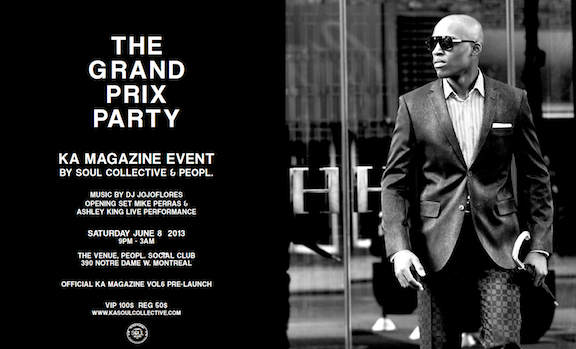 Velvet 
On June 8th, Velvet speakeasy welcomes you to the Cirque du Grand Prix event. Entertainment so far includes DJs, Sleepy&Boo, and Julian Prince from New York. Tickets can be purchased online.
EATS AND TREATS
Montreal is known for its wonderfully diverse restaurants. We suggest you start your day off with a breakfast or brunch. For the best luxe setting, we recommend you make reservations at XO a L'Hotel St. James – you will not be disappointed. And for a more casual experience, check out Le Cartet on McGill street near Wellington – but get there early, as this is a fav spot amongst Montrealers!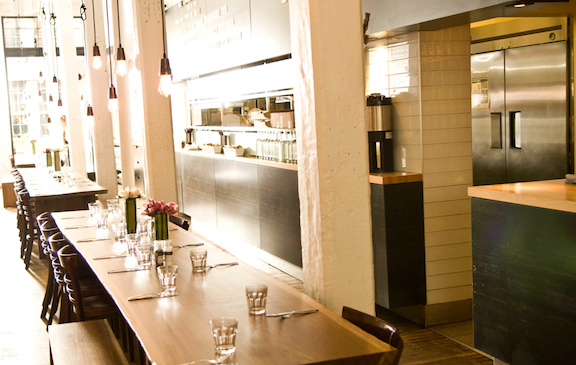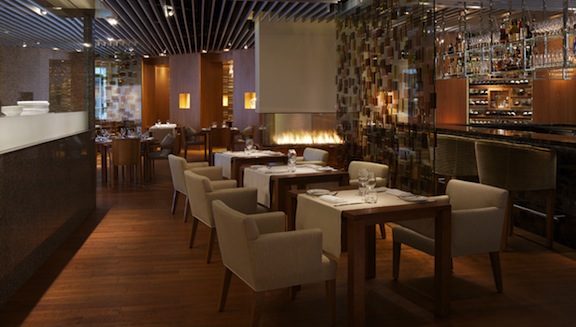 For lunch, head downtown to get a terrace feel on Peel Street, and indulge at Vasco de Gamma or Cafe Ferreira for the ultimate Portuguese cuisine. Another option is to walk about 5 minutes and get that perfect burger at MBRGR.
Dinner…so many to choose from here. Some of the city's most prestigious restaurants to note are, La Queue de Cheval, Ristorante Bice, Toqué! and la Maison Bouloud, at the Ritz Carlton. However if you are looking for an intimate setting, we love a little place called Barrocco on St. Paul which serves French cuisine and just steps away, Graziella for great Italian.
SHOP 'TILL YOU DROP
After enjoying the finest foods and wine, how about checking out some of the city's best designer boutiques. For the perfect high end menswear, take a stroll to Peel street and stop by L'Uomo Montreal – which have brands like Bottega Veneta, Prada. Kiton and Zegna.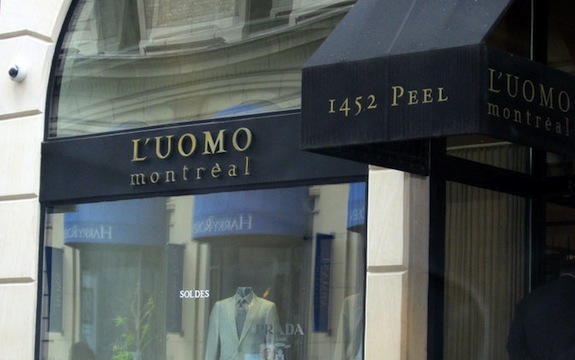 Then head to the Old Port – there are so many to name here. One in particular to note for the more fashion-forward lovers, is Reborn on St. Paul W. Stay in Old Montreal and head to St. Jacques street, where you will find a great shop called Vault, with accessories from Bally, Canali and Rimowa to name a few.  Another cool spot is Want –Apothecary, if you are in the Westmount area.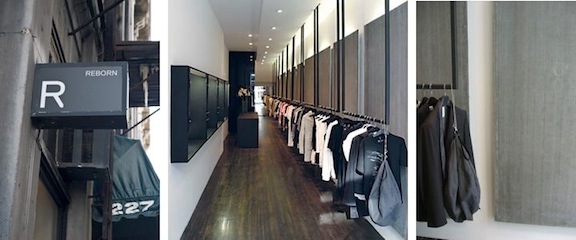 GRAND PRIX HOSPITALITY
Most of Montreal's more lavish hotels, have special Grand Prix packages. A few that we recommend, are the W Hotel, Hotel Gault, and L' Hotel St-James; all located at the heart of the Old Port – Montreal's go-to spot for a luxurious experience, surrounded by the city's urban elite. We also recommend you visit the beautiful revamped Ritz Carlton, and the St-Germain hotel, both in the Downtown Montreal.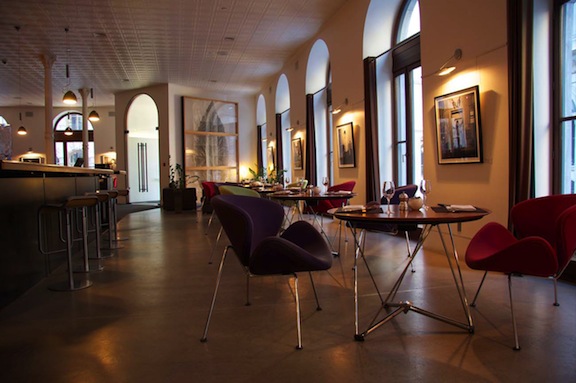 RELAX TIME
Relax and get your beauty on at the following top spots in Montreal. Spa on the water you ask? We've got that with Bota Bota Spa sur l'eau, a luxe setting in the Old Port for a perfect getaway. If you need to get that perfect glow for a night out on the town, we suggest you head to Esther Morin Medispa and get the Photorejuvenation treatment! (You will thank us later) An ultra-private setting that you will love. If you are staying at a hotel and wish to stay there, you can! We recommend you definitely reserve some "me-time" at L'Hotel St. James` Rainspa, at the W or even Le Spa by Vimont at Hotel Gault.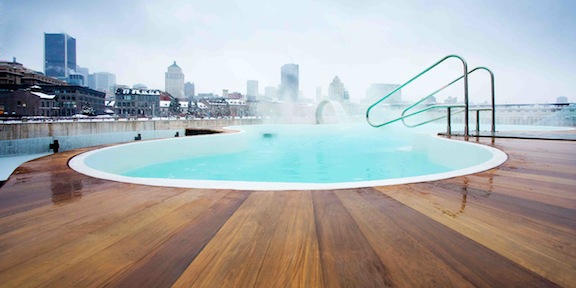 Want to get away from it all, but not in the mood to visit a spa? We understand. In that case, head South West and visit the Atwater Market area. Where you can walk along the canal (or rent a bike), stroll through the farmers` stands, with the freshest of fruits and veggies, pick up a perfect croissant at the Premiere Moisson or Pain D'Ore – or even just indulge on delicious ice cream! Griffintown / Atwater Market is such a great place to unwind.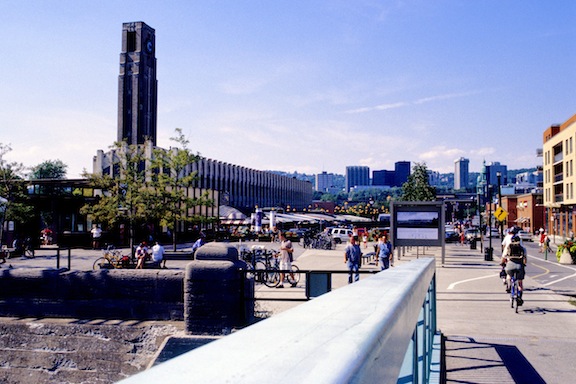 Montreal is truly a wonderful city and we cannot mention all the best places, but try we did, and hope that THE LIST of Hot Spots will make your GPX weekend even better.