I don't think I need to introduce Stella McCartney. At least I hope not. But a fact that so many do not yet know; a fact that is so unique to such a global brand such as hers, is that Stella does not use any leather or fur in her designs. How is this possible!? Luxury handbags, shoes….how are they not made of genuine leather? The answer is, innovation, evolution and dedication.
Stella McCartney is a lifelong vegetarian and since the launch of her brand in 2001, she has been dedicated cruelty-free since. She admits it has not always been easy to run a luxury brand without "leather goods", as it was initially difficult to get people to understand her insistence on animal rights.
We all know that the majority of luxury brands are driven by the sales of accessories. If you walk into any high end brand shop, you will see a small selection of cloth- ing and the majority will be handbags and shoes. These are the products that make the most money for these big brands. Well that and fragrances. So it wasn't easy for Stella to really get the support on her side for her leather-free "leather goods".
Fast-forward to today and "vegan" is now a commonly used word. When did that happen? Organic isles in the grocery stores are taking over with all these various selections of tofu and we are on mass evolving into a more health-conscious culture. (yaye, it's a start) "There is a connection between food, illness, environment. I want to see everything as a whole, so that's how I approach life, and that's how it comes into my business." Says Stella.
The beauty for Stella McCartney, is that when all the other major brands start to shift into being sustainable, McCartney would had this philosophy the whole time. How life blesses good deeds, indeed. In a recent interview Stella mentioned that at the beginning of her career, she would never do interviews about sustainability of eco-anything. It was all about fashion and style. Now, everything has shifted and she sees how the fashion world is become more eco-conscious.
Her Spring 2016 is perfectly Stella McCartney; the garde-robe of any futuristic eco-conscious power woman, with a perfect touch of sport and utilitarian.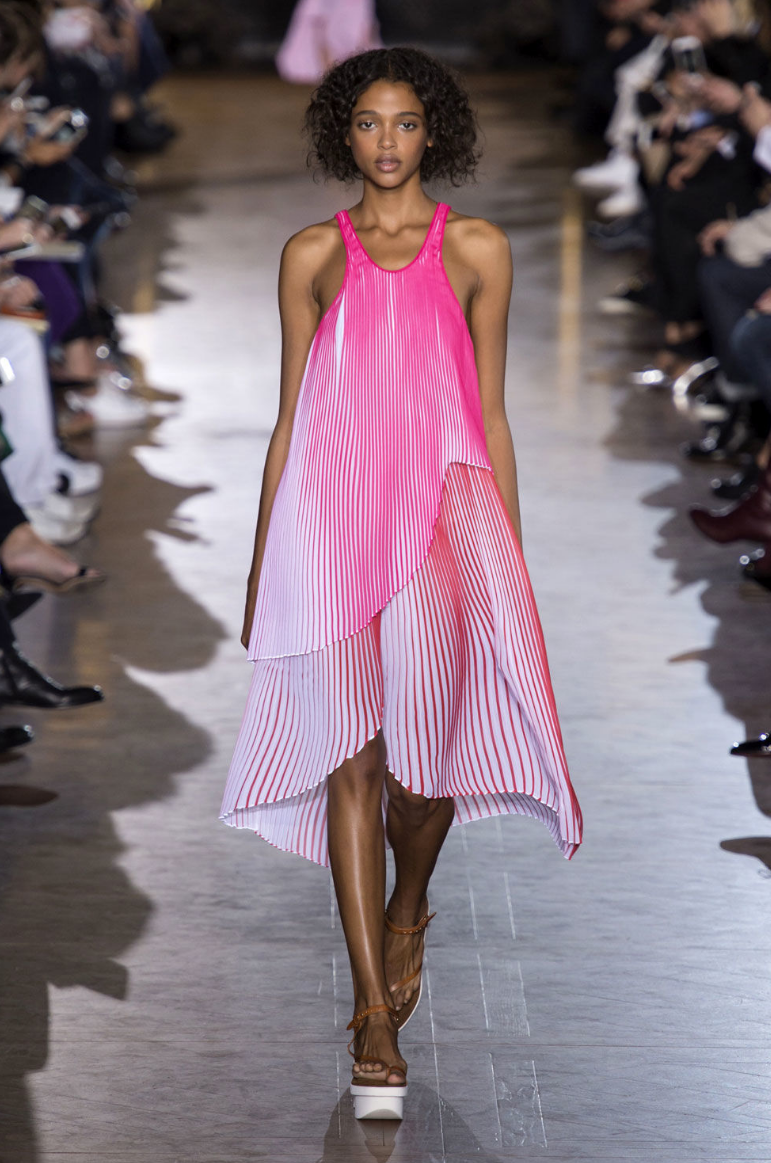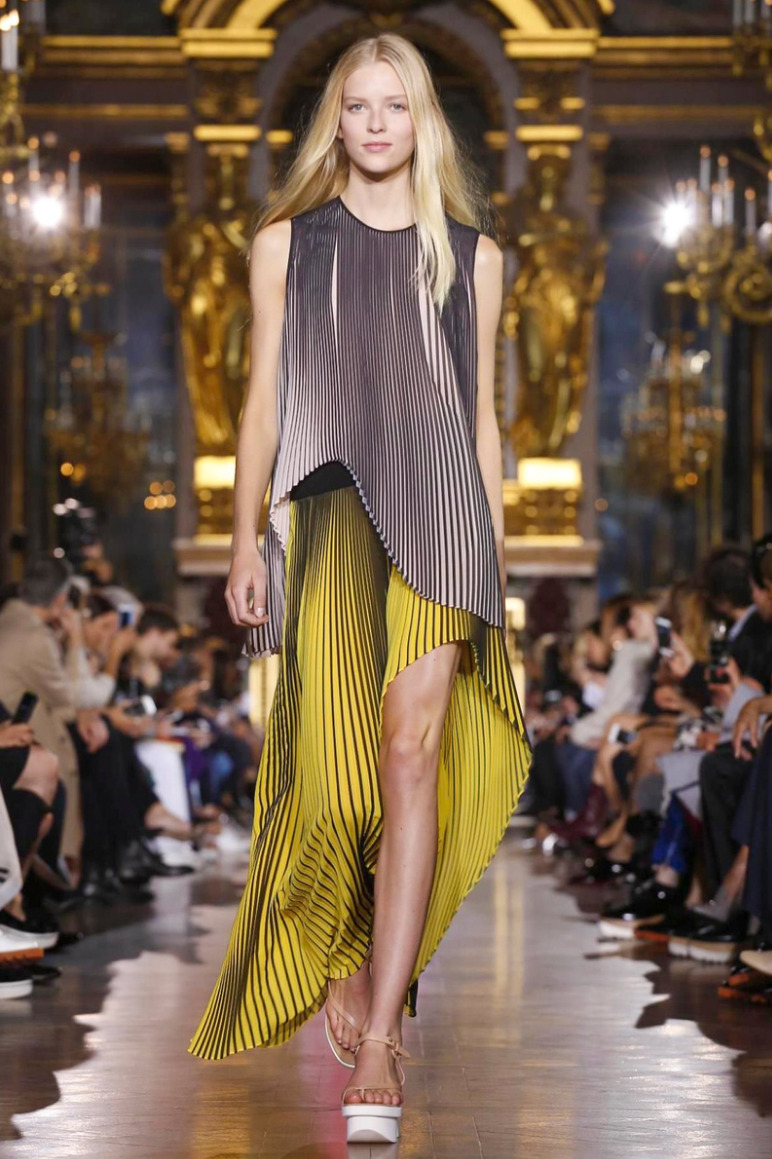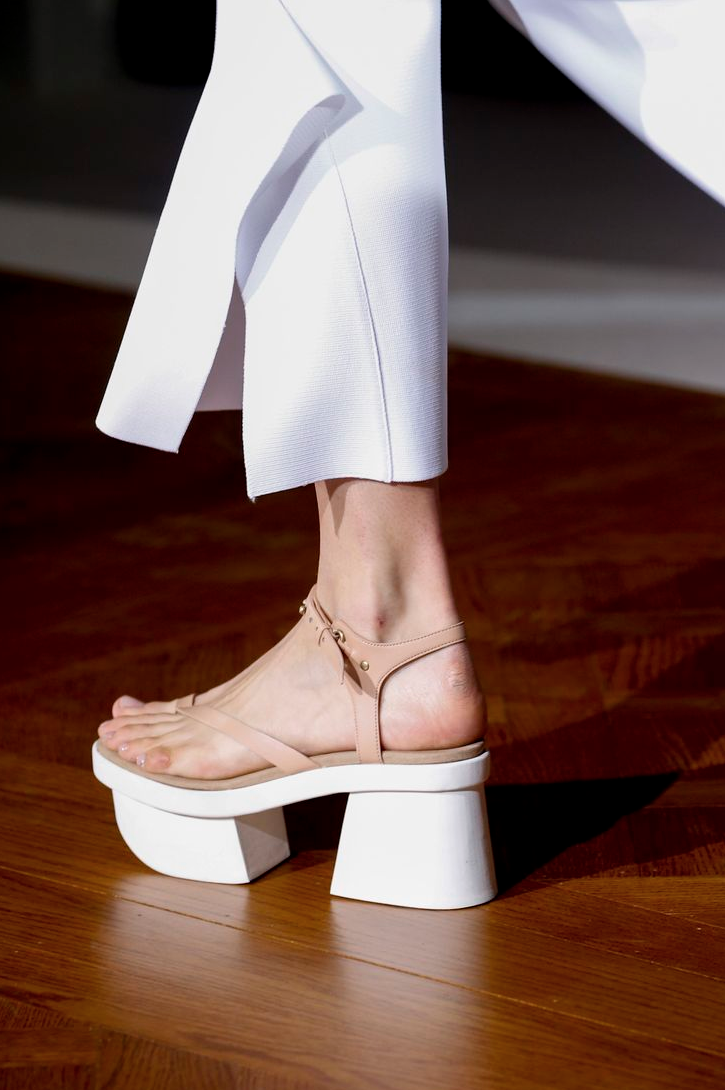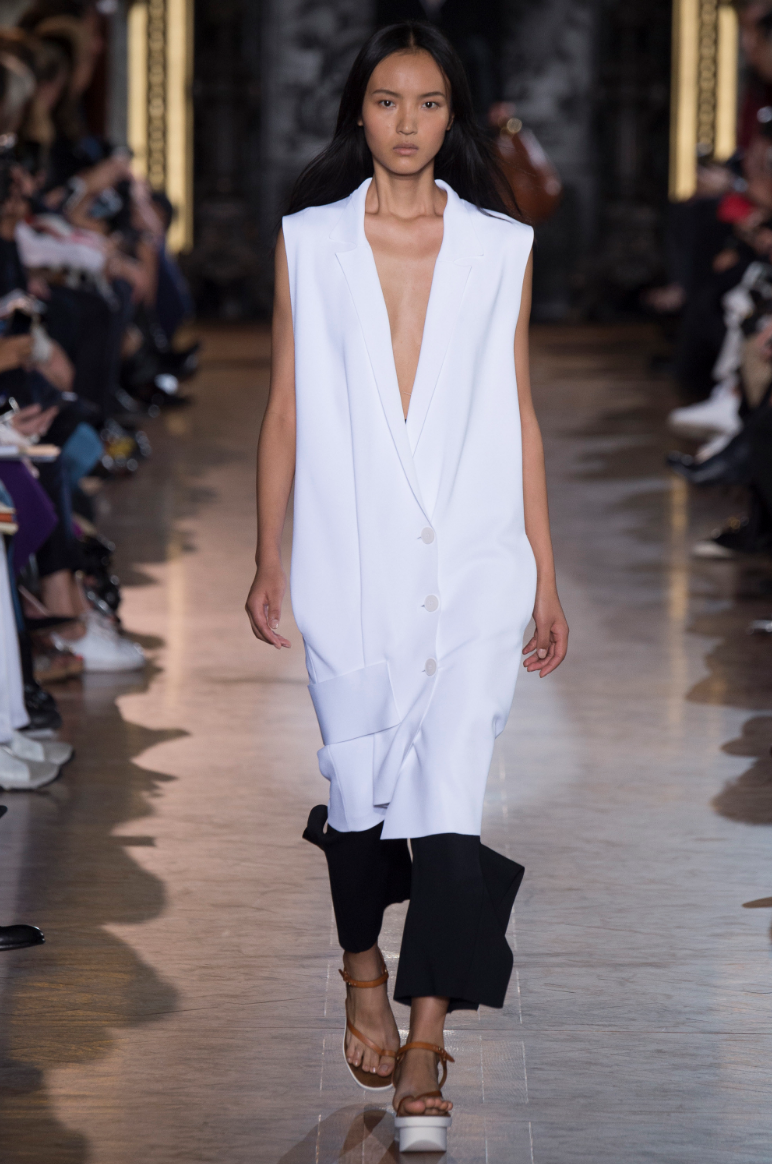 ***
I fell onto an interview that Broadly did recently with British designer Stella McCartney discussing the reality of fur in the fashion 
industry and her background and inspiration behind her incredibly successful label. 
"I think the fashion industry can get away with a lot, and it's getting away with murder. Fur is the most unnecessary thing in the world. Those animals aren't eaten. [The people in the fur industry] try and pretend that the animals are a byproduct, but they are not. They are bred to be killed, to be made into bags.
"The fashion industry is supposed to be modern and I think that working with the same material, for thousands and thousands of years, when it's not environmentally friendly, and it's not needed, I think, it's really old-fashioned."
Written by Ashley Allwood, Holistic Editor – KA MAGAZINE