"The creative process for the shoot, started in my head, right away when I heard the theme of the next issue of KA Magazine. ™I like things simple and clean∫ said Kevin (the genius behind KA) . I started to imagine big architectural spaces, with clean lines and geometrical shapes.  Elegance and simplicity were the key features that I was looking for in the location, but at the same time, I wanted the place to look like it could be anywhere and nowhere: a modern urban escape, that could belong to any city in the world.
The idea began with the location, but that location needed the main character. I imagined the girl to be very feminine, humble and fragile, to be in contrast with the power of the graphical structures, but I did not want her to be in conflict with the urban desert and I did not want her to blend in. She had to look organic, she had to be the soul and the spirit of the place. We combined our locations with clothing sets and made printouts. We scheduled our shooting for a sunny day and felt confident, prepared and fully armed. Here comes the morning of our special day, and instead of the beautiful sunny day that we were aiming for, we had menacing clouds outside. By the time Dany, (our talented hairdresser and makeup artist) finished his magic on Erika, the clouds got really dark and dramatic. We rushed to our spot. It was going to rain any second. It was the fastest photo shoot any of us have ever participated in.  The wind blew on the lights and reflectors, we had to physically hold every piece of equipment to prevent it from falling on the ground.  I was afraid that rain would hit us before we finished the story, so every set had just a few frames and we moved to the next one. Like in every critical situation the team spirit was at its peak. Erika saved the shoot, she moved with natural grace and elegance, Genevieve changed the clothing pieces with a speed of lighting, Dany changed from a beauty expert, into a highly skilled photo assistant. And of course my assistants, Gleb and Barbara, were a major help and support in this insane weather. The rain hit us with the last click of the camera. We packed well all the clothing and the equipment and carried it through the wall of the rain, we were soaking wet, but jumpy and happy like little kids because we were able to do a full fledge shoot for the magazine in under 3 hours. Yes we were extremely lucky, but this was only possible because we had a great team, were highly prepared, knew our clothing sets, locations and chose a brilliant model…" – Vera Varley
SKYFALL EDITORIAL – KA MAGAZINE Vol. 6 – The Design Issue
Photographed in MONTREAL, CANADA
PHOTOGRAPHED BY VERA VARLEY STYLING  GENEVIÈVE D. THIBAULT MAKEUP & HAIR  DANY GAGNÉ MODEL  ERIKA NEXT MODELS PHOTO ASSISTANTS  BARBARA KAMENEVA / GLEB GALKIN PHOTO RETOUCHING  ALESYA KORNETSKAYA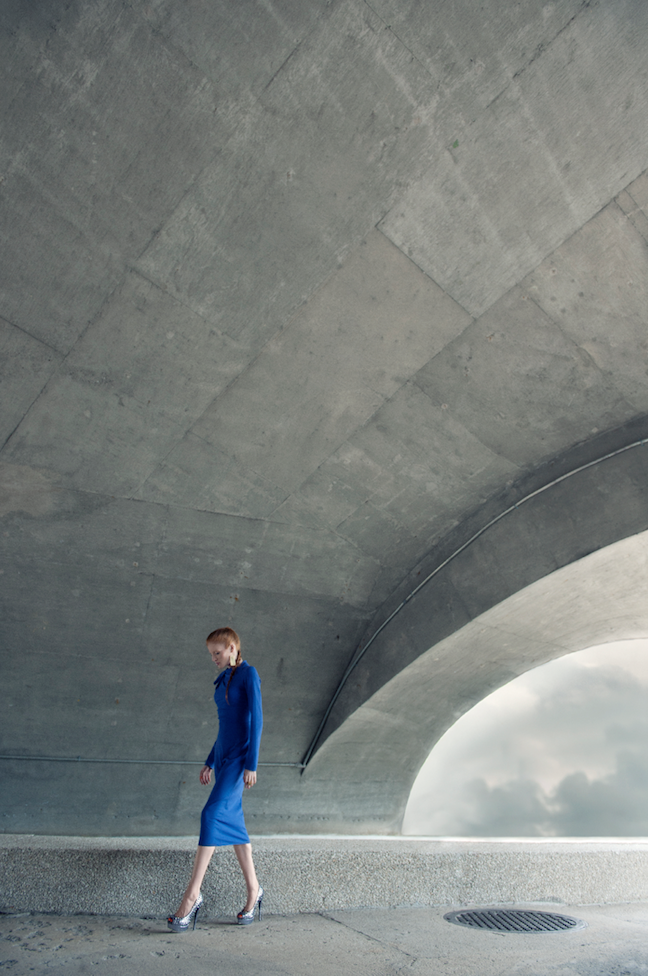 GIORGIO ARMANU Dress – Holt Renfrew HILLIARD DESIGN Earrings  HILLIARD DESIGN Ring  STEVE MADDEN Pumps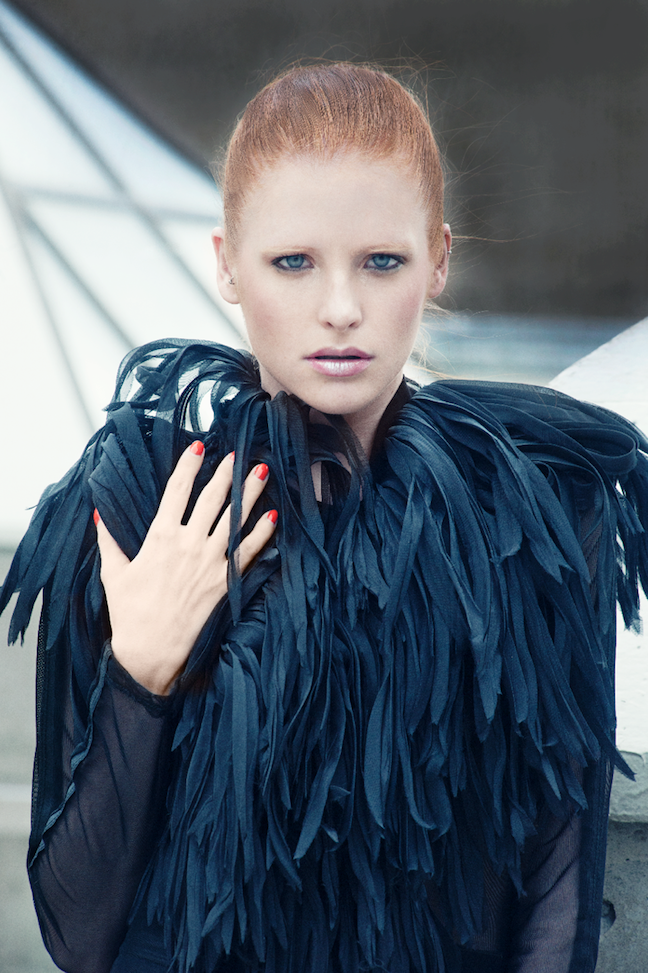 WHITE LABEL Sheer Top.  MARIE SAINT PIERRE Neck Piece.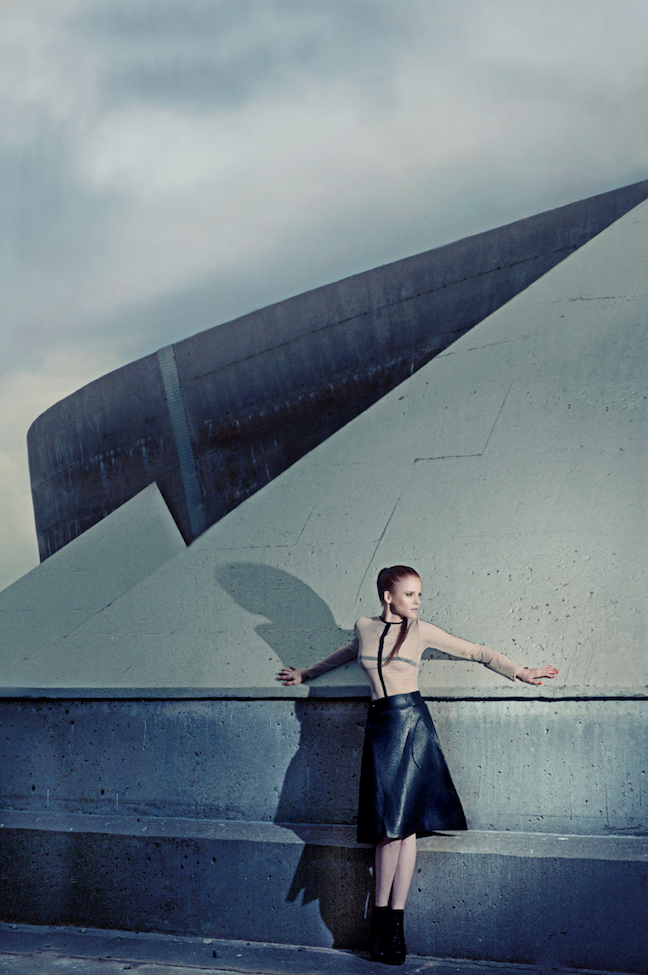 WHITE LABEL Top. DENIS GAGNON Skirt. BETSEY JOHNSON Booties.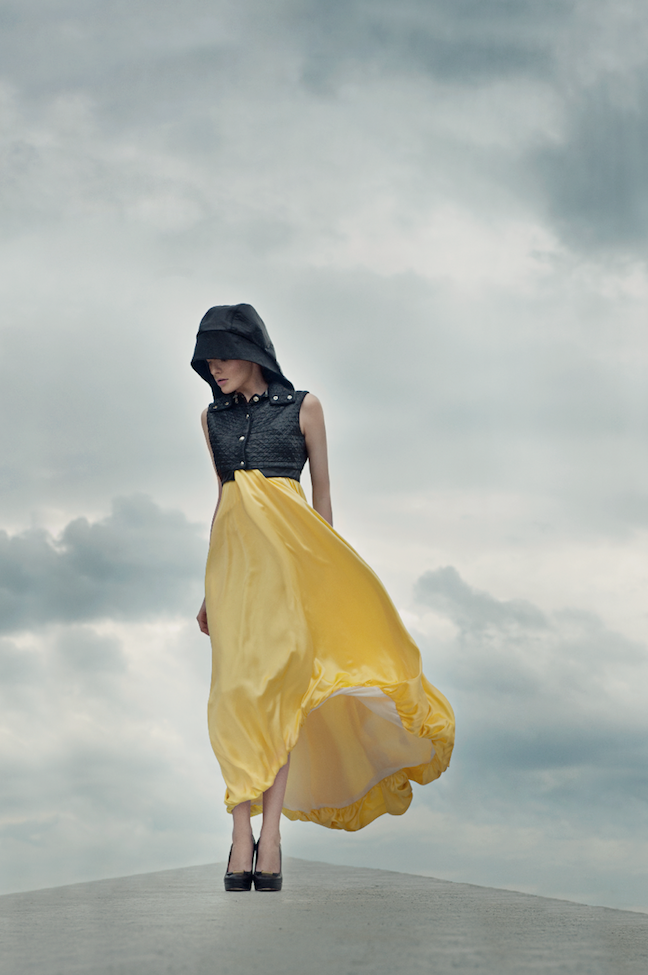 This Page: NEVIK Silk Dress. DUY Jacket. MARC by Marc Jacobs Pumps.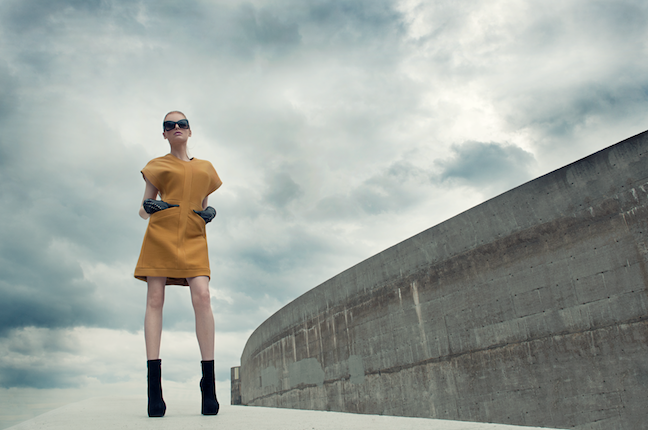 TAVAN & MITTO Dress. TOM FORD Sunglasses. HOLT RENFREW Gloves. MIMOSA Booties.