We are truly mesmerized by the ever-evolving modern man – a polished garcon, more charming and cultured than ever. Craving ruling trends and accessories to compliment his rugged and reserved allure, seemingly more cognizant, and simpatico with the fashion industry. The modern beau is a thing of beauty, from traditional suits and ties, to tailored denim, and controlled and calculated collections. On the pursuit of perfection in the form of accessories, our latest treasure is a new ultra-luxe Montreal-based brand that offers the most discerning leather designs and scarves.
Brethren is a fashion led project founded by three partners who share an unwavering devotion for delivering the best and brightest to the modern man. The intent of their creative process is to "redefine classical accessories though the use of exclusive materials." With a supply chain as transparent as Spring Summer's organza trend, and lush fabrics sourced from Italy, their collection is surely captivating.
Their staple pieces are perhaps their glove range; with interchangeable chains provoking mans desire for customization. Their pieces are handmade in a French Maison de Ganterie using kidskin, goatskin, pony skin, and peccary leather. Their handmade scarves are crafted in Italy, or in Montreal using hand spun Italian yarn. Investing in luxury accessories is a just the start of a new wave for men to look and feel as good as their female counterparts. We are truly inspired by this unique concept, which is why we had to ask some questions to learn more about this unique concept. Read On –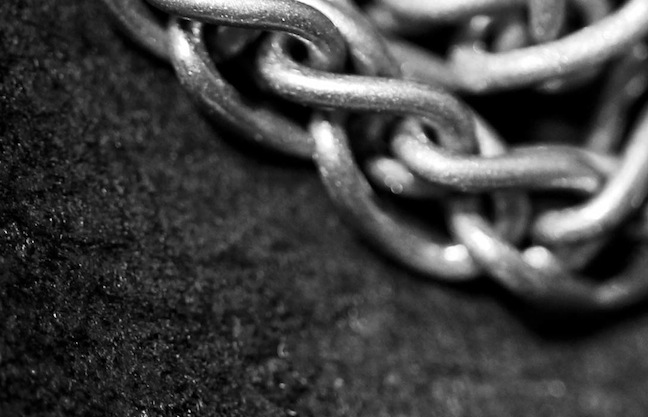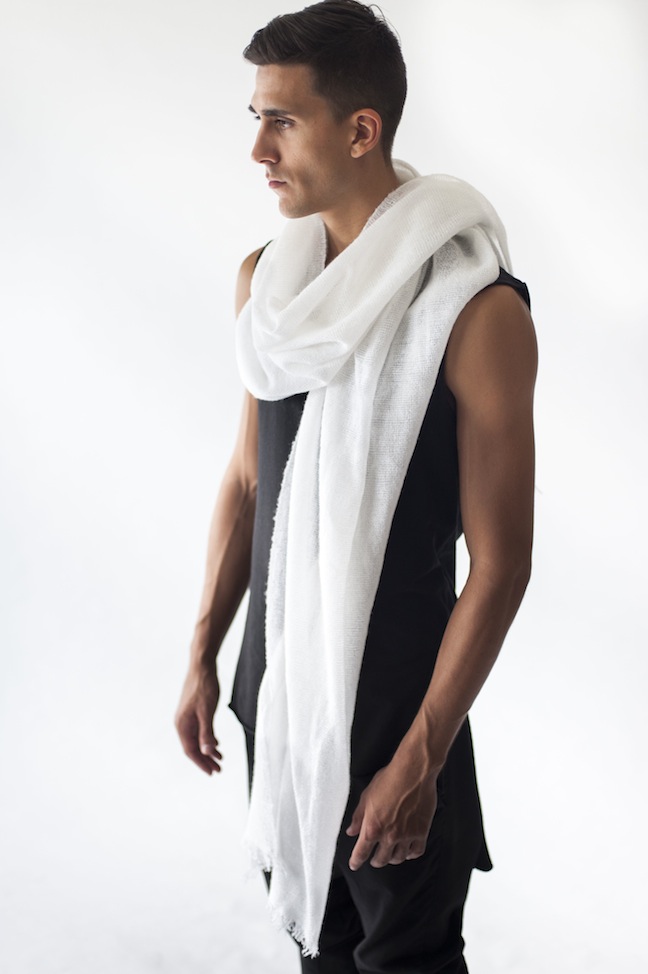 KA – What was the inspiration behind creating this unique concept, and what is it about gloves that you love so much?
BR- First of all, we have always been inspired by what luxurious fabrics could offer, the suppleness of high-end textiles and the way high quality leather moves and responds to the body. From there, came the idea of creating a line of gloves that we believe is an accessory that brings distinction and a unique touch to a person's style. We are in an era where men are more aware of their own aestheticism and where men's fashion has adopted a kind of "couture" approach. Then came the inspiration of creating a different atmosphere around the project, creating something that would be more then just a brand. Gloves have existed for a long time, which deeply inspired us as we wanted to redefine classical accessories through a modern approach, using different fabrics, finishes and looks.
KA – Your line also includes hand made scarves – what would be next for the Brethren line of Accessories?
BR – For the moment, we really want to concentrate on the idea of redefining gloves. Scarves felt like a natural product to add to our line because of their complementarity. On the other hand, we are also designing different chains that can be added to our gloves, and this perhaps could lead to an interesting development of other kinds of jewelry.
KA – Who is the ultimate Brethren man?
BR – The ultimate 'Brethren' man is a modern man, constantly seeking his own perfect aestheticism. He cares about quality and craftsmanship. He wants something unique and distinguished, and he purchases for his own satisfaction. He likes products that speak for themselves.
KA – Beyond luxury accessories, what are the core values to your company and the people who stand behind it?
BR – The partnership started many years ago and established the values and passion that we share today. Fraternity, knowledge and pride are brought together in our determination to create team achievements. We believe that the unification of our creative minds and respective knowledge create a synergy that none of us could attain on his own… In fact, the onward momentum of that synergy is the basis of our whole project development.
KA – We noticed that you source very high end luxury materials, can you tell us more about your research experience and how it lead you to your current range?
BR – At first, we didn't really think about what range we wanted to associate ourselves with. It came naturally. We were interested in the research behind the designs, the choice of fabrics and the way the products were being conceived. We didn't want to work with something that already existed in fashion, but preferred to propose something that would contribute to the evolution of men's fashion, which thus led us to the current range. When you work with high-end and luxurious materials, it gives you access to a whole different universe where the use of rare fabrics and materials is possible.
KA – Tell us about your process in launching a new accessories line – what is the most thrilling part in what you do?
BR – The research of rare and exclusive materials demands diplomacy and innovation in the way we communicate our project to renowned players of the luxury market. To ensure superlative quality accessories we team up with the best suppliers, who have also worked with Chanel, Yves Saint Laurent, Balenciaga and Rick Owens… The challenge of bringing our creativity to life through long-standing and prestigious craftsmanship is one of the most thrilling sides of the project for us.
KA – The Collection is based out of Montreal, but also made in Italy and France / what part of the "Montreal style" has influenced your designs.
BR – During our creative process, we have in mind the avant-garde man and his world. We take our inspiration from our own conception of what is the perfect aestheticism today. We also get our inspiration from other disciplines than fashion; whether it be music, architecture, or the visual arts, etc. On the other hand, since Montreal is a very liberal and open-minded city where differences are accepted and understood, we didn't feel limited by any boundaries. The avant-garde scene in music and fashion certainly inspired us in the development of our project, and the special atmosphere of our film and the use of monochrome colors reflect a certain Montreal subculture scene.
KA – Close your eyes and imagine the perfect Brethren Shop / Tell us what it would look and feel like – and where would it be.
BR – It would be in New York City, in a small, intimate and minimal place designed with raw, yet sleek materials. Some precisely placed lighting effects enhanced by experimental music would plunge customers into a unique atmosphere. Our products would be presented in a way that shows the movement of our scarves and the finely made work of our gloves. We appreciate modern and raw materials, like concrete, for their absence of known emotions and judgments. They allow us to build our own perceptions of something without being influenced by feelings associated to an already known environment.
KA – Tell us the story of the "Brethren" name.
BR – "Brethren" is connected to different aspects. In the past, 'brethren' was the plural form for brother. Apart from its relation to religion, it mainly refers to our core values – synergy and history.  With regards to history, the three of us grew up together, always sharing the same interests just like close-knit brothers. For us, using the word 'Brethren' today refers to the fact that we have felt and treated each other like brothers for a really long time now. On the other hand, the name 'Brethren' perfectly represents our core values, while also inspiring team achievement and determination.  The four pillars logo makes the statement of a solid foundation acquired after years of brotherhood, on which our ideas, passion and synergy rely.
More info : www.brethrenco.com