The RADO Media Event, an absolute lovely way to start the day … of course I made sure to arrive on time!  The occasion was to present the highlights of RADO's new collections and I was looking forward to being reintroduced to a brand I remembered but had not paid much attention to in many years.
RADO is an established Swiss luxury manufacturer producing watches since 1957, having received more than 20 elite International design awards. RADO is noted for its innovative design and use of high tech, scratch-proof materials – a  field in which it is considered a pioneer. Numerous breakthroughs and world records punctuate the brand's history such as creating the V10K in  2002 – The hardest watch on Earth, certified by the Guinness Book of World Records! Another interesting fact is that RADO signed on tennis superstar Andy Murray, the first British man to win Wimbledon in 77 years,  the year before this major win – now THAT's a grand slam for RADO!  The "timing" of this could not have been better!
One of the highlights of the collection was the DIAMASTER CERAMIC white women's watch. Its clean, pure lines render this watch very attractive  in all its simplicity
The stand out piece for me however was the ESENZA. It is the first women's wrist watch made in the world featuring a high tech ceramic TOUCH ENABLED technology – Simply press and slide your finger along the case to change the time – The electrodes can «feel» the presence of a fingertip on the case through the ceramic –  It is super cool!
The ESENZA is a luxurious yet gently priced time piece.  Its light weight quality makes it comfortable to wear and its scratch resistant make-up keeps it looking new for years. It has no crown thus giving it  a harmonious look –  the  lines  remain feminine, sensual, sleek and sophisticated,  very much like RADO's gorgeous brand ambassador for the past 10 years- LISA RAY, currently host of Top Chef Canada. Perfectly designed for a woman – the ESENZA is a beautiful accessory AND it is manicure friendly !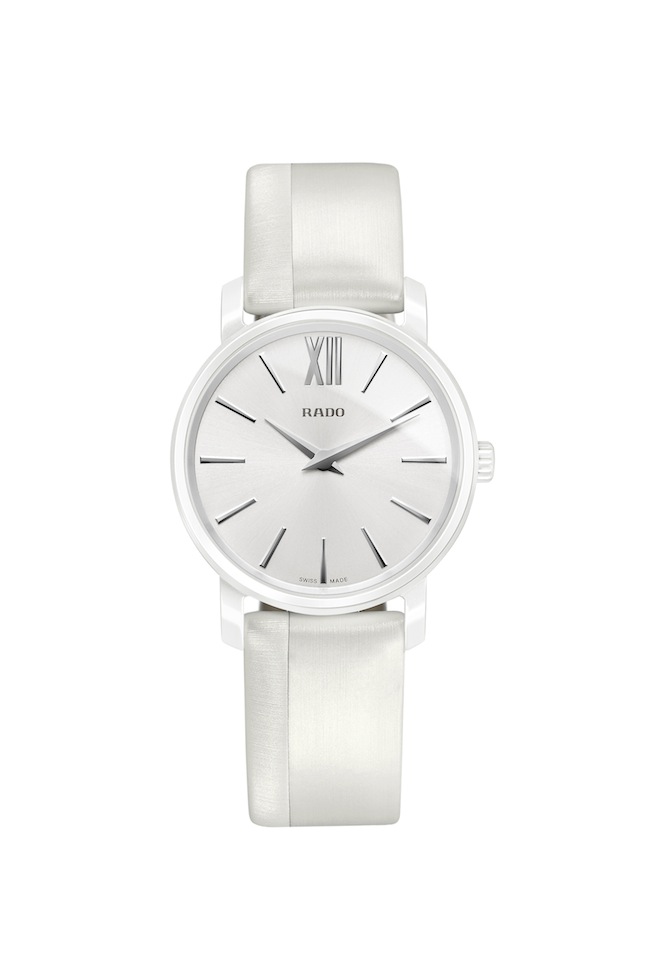 RADO MEDIA EVENT – July 18th, 2013 – Penthouse Hotel Toronto  
Story by Erika Larva – Editor at Large | Photos by Ingrid Punwani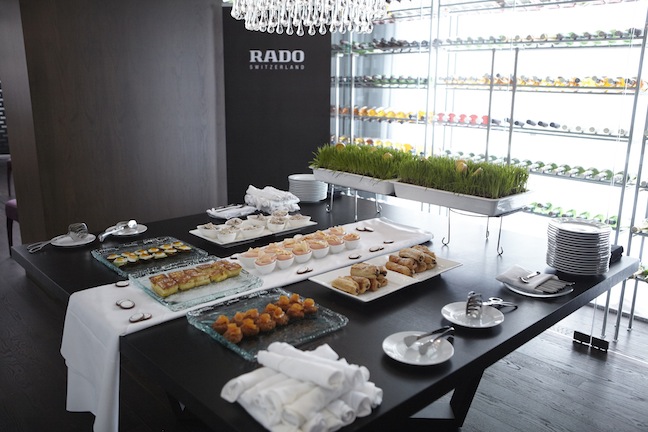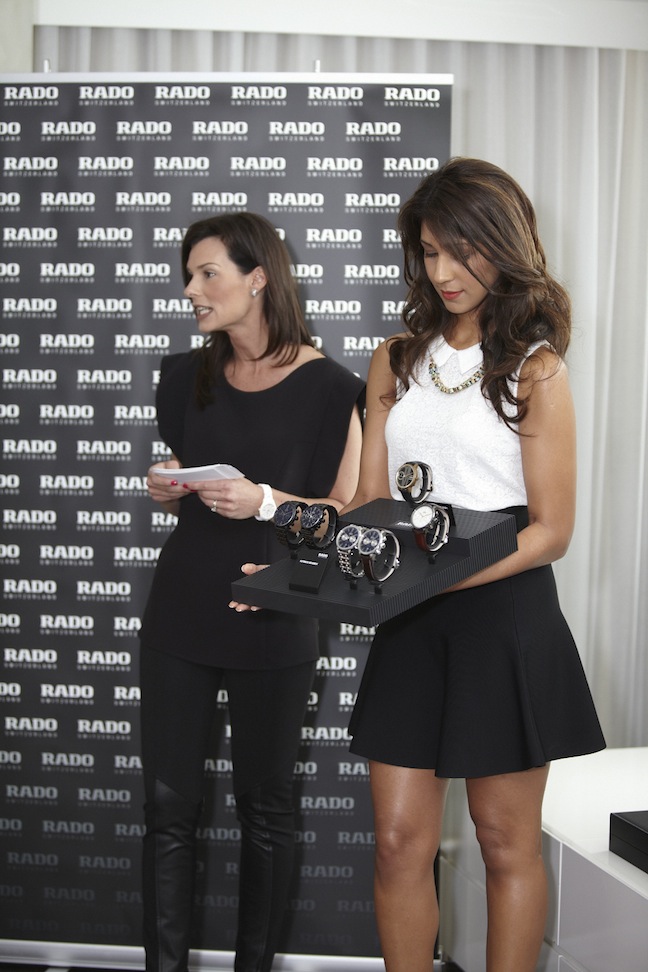 RADO Canada brand manager Karmen Gazvoda (left) presents the newest Rado watch designs in the 2013 Collection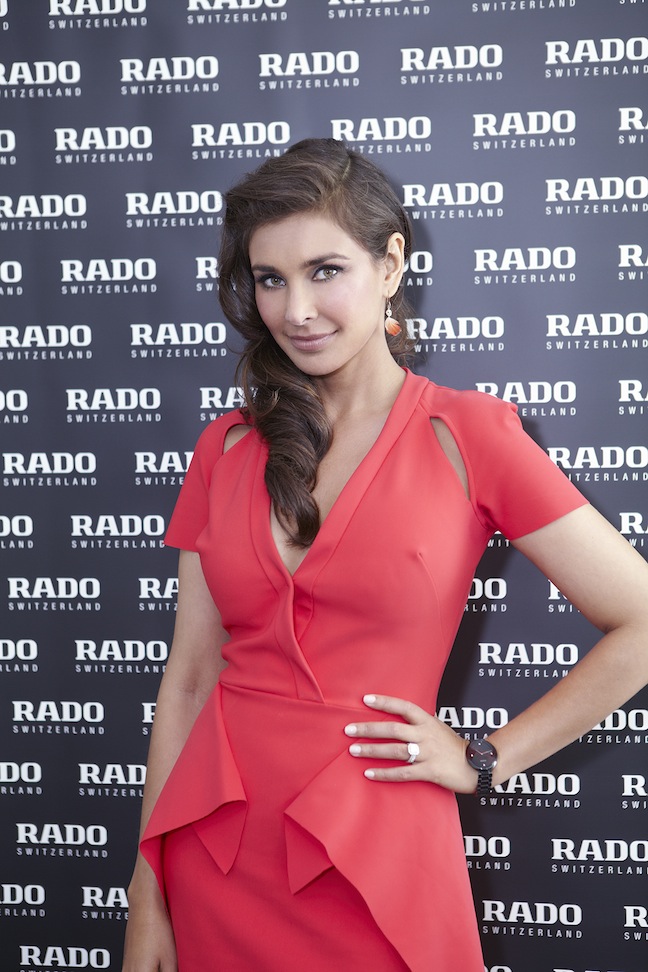 Lisa Ray wearing Esenza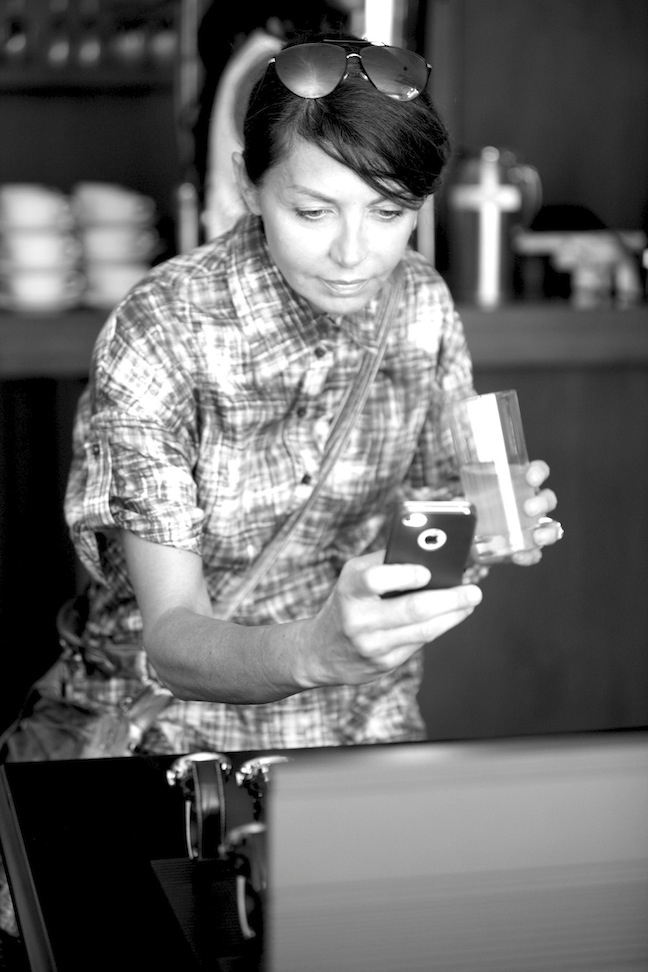 Erika Larva – Editor at Large, KA MAGAZINE