It's been in the planning phase for years, and now the much-discussed Louvre Abu Dhabi is finally becoming a reality.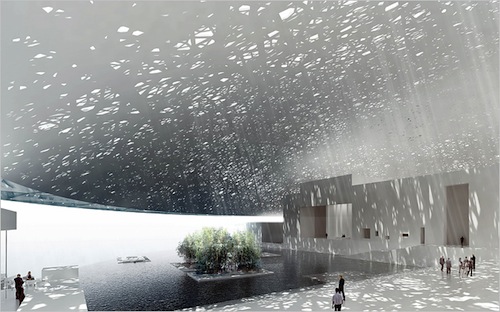 ::A view from under the dome::
The Louvre Abu Dhabi, designed by the French architect Jean Nouvel as a 260,000-square-foot complex covered by a flying-saucer-like roof, is expected to cost around $108 million to build. Planned as a universal museum, it will include art from all eras and regions, including Islamic art.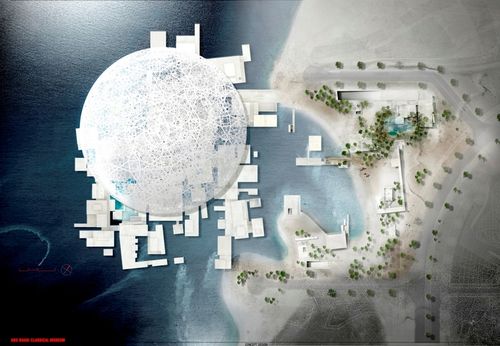 ::An aerial view of the complex's museum space::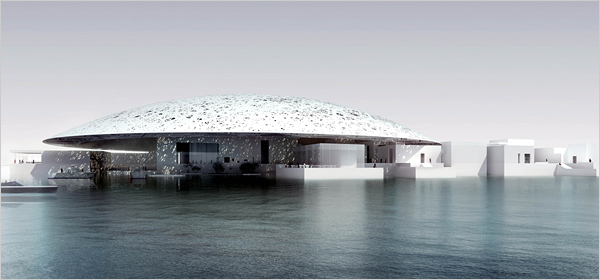 The Louvre Abu Dhabi is a joint effort between the governments of France and Abu Dhabi. It will feature artworks loaned from several top French museums, including the Louvre, the Musée d'Orsay, le Centre Pompidou, the Musée de Quai Branly and the Musée Guimet.
In addition, the center will exhibit work from its own developing collection.
Billed as "the first universal museum," the Louvre Abu Dhabi will also feature archaeological artifacts and art from all cultures.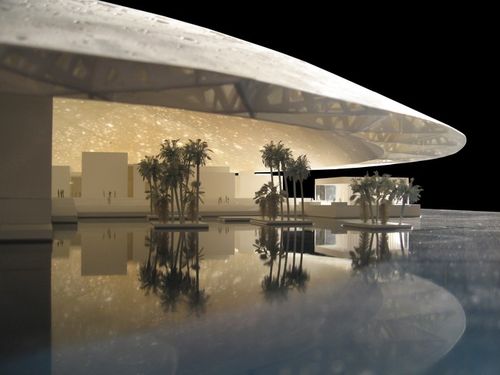 ::Another view of the dome::
The Louvre Abu Dhabi —
Completion is set for  2012 or 2013.