Introducing a new king of Ocean Living –  The WHY Yacht – by Hermes. Not only is it beautiful and revolutionary – but it is a "green" luxury
yacht. — All the more reasons for KA to fall in love…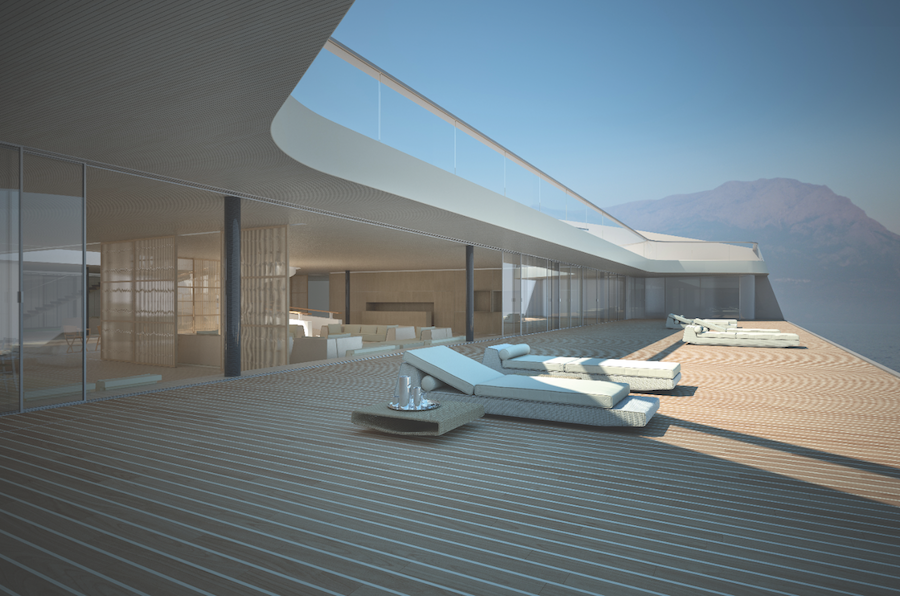 Have you ever met someone who could not relate to the "dream" of living on an island in complete luxury and freedom. However, there is a little hitch with the reality of this dream : Ok great, got the island, got the luxury…now what? What do we do with the endless days stretched out in front of us?
Now, in my perfect dream, this Island would come with a motor and a navigation system, it would also leave as little impact on the environment as possible, and if I am dreaming, I might as well throw in my favorite luxury brand Hermes somewhere in the design mix.
You see a piece of land with a private villa can only fulfill a part of this dream for the simple reason that it doesn't move! A yacht on the other hand offers the freedom to move but usually feels like you are part of a machine (not yet fully designed for the sake of living but more as a glorified luxury vehicle on water) Something that you might sleep in when you park, but the idea of living in it as you would your private villa is not really as inviting.
This is all about to change and we are all over this change, with the WHY concept the idea of the moving island dream is a conceptual and physical reality. The moving island is developed with the "latest most advanced sustainable technologies, recycling thermal energy, as well as any organic and inorganic waste. The architecture of the whole project fits perfectly in the environment – there are no excesses, nothing is superfluous, the impact on the sea is a minimum. This is equivalent to having ones cake and eating it too.
This marriage of Hermes and Wally a seeming "match made in heaven" has done to Yacht making what the wheels have done to cars and KA is loving it fully.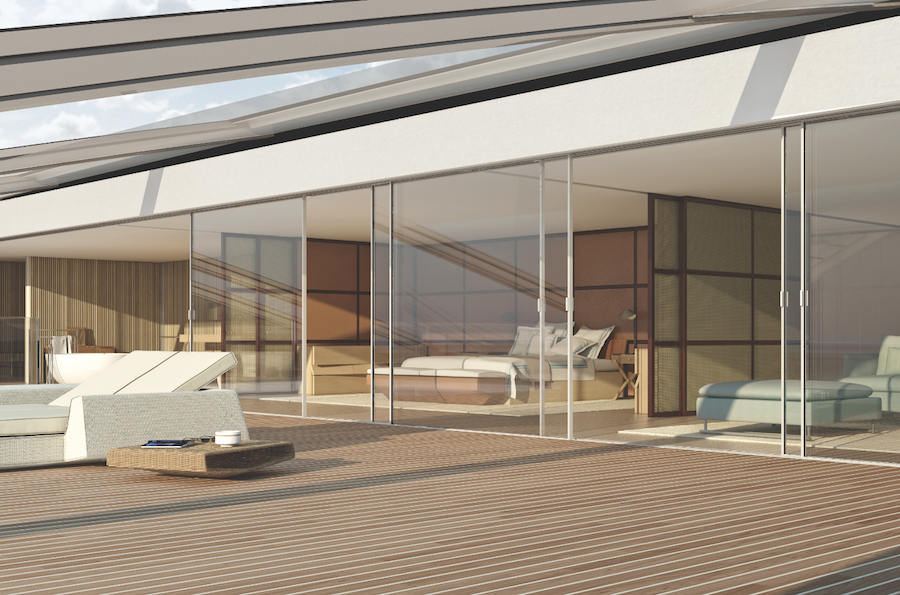 A DREAM… AN ISLAND… AN ART OF LIVING ON THE SEA
LUCA BASSANI ANTIVARI
President and CEO, Wally
Luca Bassani Antivari was born in Milan and holds a degree in economics from Bocconi University. From 1980 to 1989, he was managing director of the Milan-based company BTicino, an electrical components giant founded by his family. He came to his love of sailing as a child through his parents. Having won several international and world championships in different classes, he designed his first boat for his father, who sailed it around the world three times. In 1993, he founded Wally, a company named after his boat, a 25-metre sloop, the first Wallygator, designed and built for his family in 1989. He revolutionized the yachting world with sleek, fast and easy-to-handle sailing yachts built of carbon fibre. Likewise for powerboats, launched in 2001. Between Monaco, where the headquarters are located, and Ancona, on the Italian Adriatic coast where the shipyards are, Wally has launched over 120 boats. They have become, like the 118 Wallypower exhibited at the San Francisco Museum of Modern Art in 2004, icons in the world of design, making Wally an international benchmark.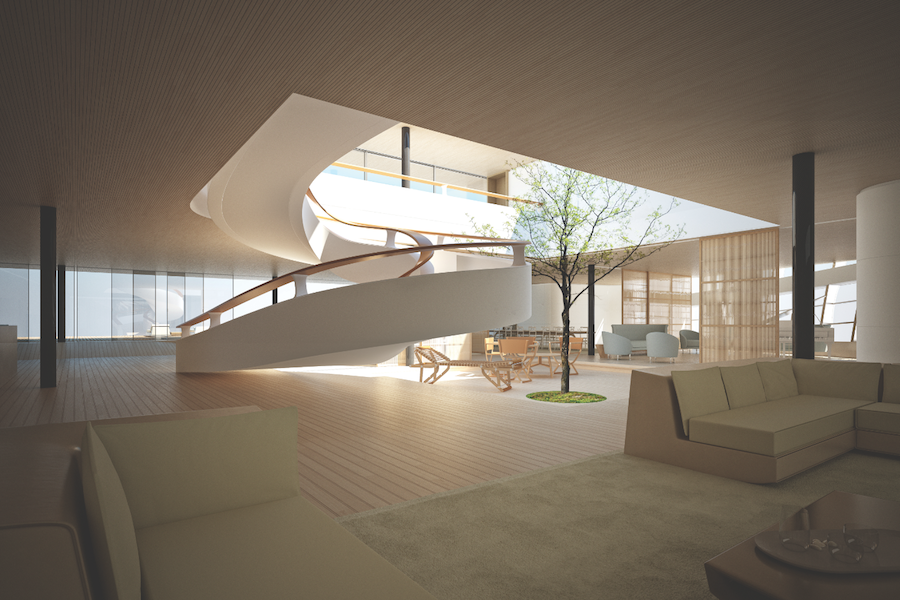 Conversation between Luca Bassani Antivari, Pierre-Alexis Dumas and Gabriele Pezzini creators of WHY — Wally Hermes Yachts.
Paris- May 2009
Do you remember the first time you set foot on a boat?
Luca Bassani Antivari — It was in Portofino. My parents loved the sea. What I remember is a large boat, Miranda, which won all the races! I was six and there were big waves. I was spellbound! My father retired when he was sixty and he and my mother boarded their sailing yacht to tour the world, a tour that ended up lasting twenty years. It was a yacht that I had designed free hand. My first boat…
Pierre Alexis Dumas — I was two years old and just starting to walk. We were in Greece, on the Island of Spetses. It was a fisherman's boat in the Aegean.
Gabriele Pezzini — A sailing boat,while on holiday in the Mediterranean. I was a student, invited by a friend who loved sailing. It was fantastic, complete with a storm. We weren't the least bit afraid! I even thought it was funny.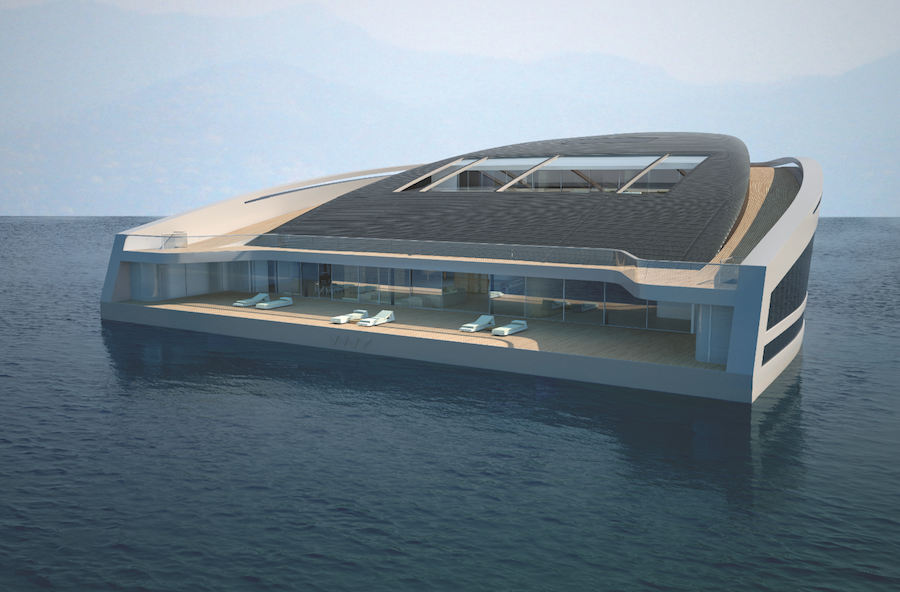 With its unusual dimensions and design, is the first WHY boat a mere utopia?
Pierre Alexis Dumas — For six generations, Hermès has grown thanks to extraordinary designs, which our craftsmen need in order to push their limits. This monumental project fulfils our dreams. It's not about a utopia, but rather about making a dream come true, the dream of living on water in harmony with the elements and in absolute comfort.
Luca Bassani Antivari — My imagination has no bounds. Designing a boat that resembles an island is not a utopia. We're proving that right now, aren't we?
Could you sum up in a few words what this boat represents for you?
Pierre Alexis Dumas — A dream. Our ability to innovate. An architectural structure on water, in harmony with nature, made of sustainable materials and light, with an artisan spirit. A new way of living on the sea.
Luca Bassani Antivari — I know one of Dante's sonnets about the sea by heart and my father lived his entire life by a few verses from Edmond Rostand's Cyrano that he kept in a frame on his boat… An island, a peak, a cape, a peninsula.
httpv://www.youtube.com/watch?v=Vt6Ok3pVy1E