KA MAGAZINE recently had the chance to meet this soulful artist a few weeks back – and we have immediately gotten his style, his soul and his complete devotion to music.  Tony has performed, recorded and toured with artists such as Bran Van 3000 (Montreal), Kokolo Afrobeat Orchestra (NYC) and DJs from different parts of the globe like David Morales, Osunlade, Jojo Flores & Tony Okungbowa (Ellen DeGeneres show).  As it is difficult to explain how special this talent is; we figured we would interview him in depth to give you a true taste of Tony Almonte's flavour.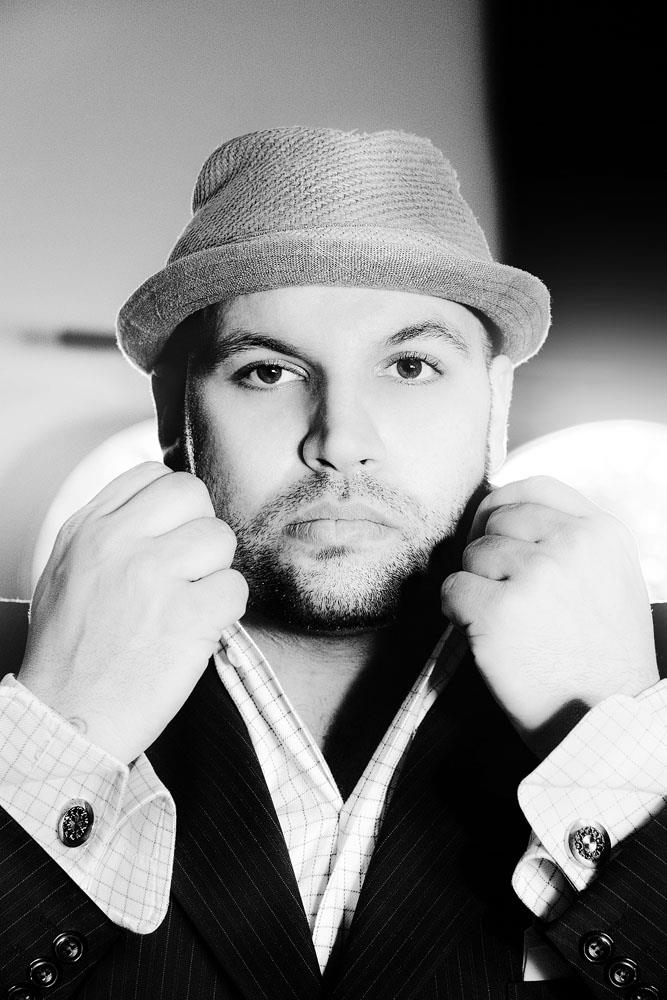 KA-You are obviously a die-hard music lover; how has your musical taste evolved over the years?  
TA- With music evolving radically since 1976: my musical taste revolved around the sounds of Fania records, Salsoul, Atlantic records and Motown primarily. I loved James Brown, Ruben Blades, Willy Bobo and especially Michael Jackson, funk, disco, soul & salsa…any groove oriented music really. Being raised in the 80's and 90's, ballads and r&b came in play, as I evolved in my understanding of what love was. For some reason I wanted to tap into that feeling. The 80's pretty much ended with me being a DJ at my school radio, playing a mash-up of all the likes I was into. Hip-hop and B-boying were predominant in my life; while fashion was flipping right-out with rap by its side (Jazzy Jeff, Digable Planets, Beastie Boys), house music and new Jack swing on the rise (Lisa Stansfield, Jody Watley, Frankie Knuckles, Louie Vega). These days, I prefer to write, more than listen, ironically. I prefer to play instruments and work in concert with other creative minds. I realized through the years that my true passion lies in sharing music. I pride myself on being raised in a culturally diverse context.
KA- What is your take on the state of pop, in this first thirteen years of this 21st Century reality?  
TA- What I find fascinating about pop music, since my debut in the industry: first off, what is considered "pop" here… is not particularly what is "pop" elsewhere. Once you've grasped that notion as a concept, you just call it music. Some stuff I've heard over the last 13 years, is not quite "my cup of pop". Truthfully, I have stayed away from certain groups or other more accessible content, as well. It was important that I remained out of the way, from the radiation zones of commercial radio and lifestyles. Secondly, I am really enjoying these artists who are taking it back to acoustic vibes. These organic melodies and musical monuments, which seem to be making surface again- this pleases me a lot.  It gives me hope, that all that was done, even while evolving, is not all gone.
KA- If you could perform at an amazing event what would it be; who would be your audience?
TA-Performing at my daughters wedding; surrounded by my family and our loved ones, would be the culminating point of my career (hands down). By then, if my children still love my songs, it would be the best thing I could possibly desire.
KA- What new project are you working on presently?  
TA- At the present time, I am working on new songs, releases and collaborations. Lots of new work with Bran Van 3000, Matt Cerf and Groove Junkies from Los Angeles. I am also heading towards South-America and the West Coast with my music. As well, there is my second annual "Movember Acoustic-Soul Tour 2013" on the calendar. I am fortunate to be working with young talents on several other projects. I am still writing. The writing process is cyclical as a continuum and keeps me grounded, while living in the "now". The beauty of what I do, is no matter if I am behind a microphone, an instrument, a camera or even in my head prospecting: I do my best to keep in the NOW.
KA- How is an Ottawa boy like yourself vibing on the world stage ?
TA- I take it; it's mostly in the nature of how my life and career developed through the years. I somehow always did things that got me reaching new heights. There is nothing as far as I can remember, that I have done, that I haven't progressed with on a fast track.
Example: -My first job in retail was working at Stitches (hahaha). My last job in retail then was working at Harry Rosen & Hugo Boss.
-I started being a DJ in the 80's at my high school. My last real DJ gig was co-hosting a worldwide show on CBC airwaves.
I blame my desire to further myself in my art. Getting up there on the world stage, often involved all sorts of situations; where the universe, the people and shenanigans came as one. It is my love for music that keeps me wanting to move further and higher, and this love has been fostered from my father, at a very young age.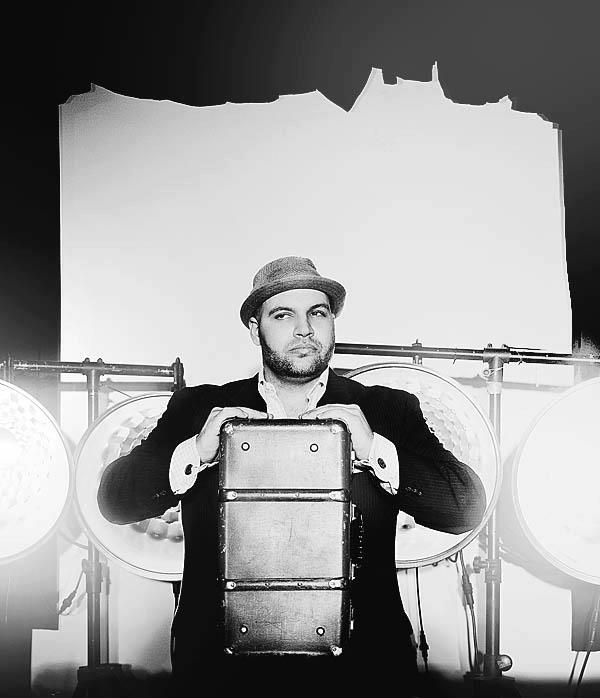 KA-What has been the most interesting part of your career so far?
TA- Meeting all sorts of wonderful people and skilled creative minds, all around the world. Last year, while in Toronto for NXNE, I had the pleasure to meet Cameron Mackenzie; a 14 year old film maker/director/composer/actor. 2012 was filled with interesting moments and adventures: performing with the legendary Jimmy Ayoub from Mahogany Rush as my drummer, writing songs with James Disalvio, touring with Bran Van 3000, performing at huge international events, such as "Grand Prix Montreal" and "Les Jeux de le Francophonie"…the list is long.
In my line of work, we look up to our elders and we mentor the young: in this perspective, I define this specific type of success, when a circle is complete. In such, my pursuit of circles and adventures, with well rounded artists, thinkers, doers and shakers, reassures me that I am moving forward.
KA- Your percussion playing is intense tight and moving; where did you get the beat from ? 
TA-Well, the beat is in all of us since birth; your readers included. This pulse that I speak of, has been encrypted in every single one of us during conception. Sometimes, this beat has us all working differently in our approach to life, through our values and our priorities. Since my father was a musician, all we had in our household were instruments and tons of vinyl records. There was nowhere for me to hide away from music. Apparently, as a baby, my parents would put me to bed next to a metronome!
KA-Who is Tony?
TA- I would much rather, not answer that question to the fullest. I sometimes feel that if I have to go to the extent of describing myself…I will most likely give a misconception, of who I really am. Sometimes I even have to survey my friends, just to get a clear view of myself (hahaha).
KA-What's on your play list ?
TA- Ethnic Heritage Ensemble
Ruben Blades
Amp Fiddler
Erykah Badu
Moodyman
Jamiroquai
Frederic Galiano & the african Divas
Tony Almonte (of course)
Boule Noire
Jessica Stuart Few
Bran Van 3000
Sarah MK
Oh, and a brand new Montreal band called Bliss! KA- What book(s) are you presently reading.
KA- What Books are you currently reading?
TA- I was quite the magazine buff, when I was much younger. I loved music magazines like Traxx, Straightnochaser, Jazz times and Mixmag. But as far as I remember, my first magazine subscription was GQ in the early 90's and Wallpaper (photography was nuts then). The last books I read were, the biography of Jaco Pastorius and this other very interesting book titled, "Wild Swans", about three women of China (http://en.wikipedia.org/wiki/Wild_Swans).  
Truth is, I don't read much, especially not as much as I'd prefer. I know for a fact, that my children got the reading bug, but for some reason I've yet to get on the deep reading. In reality, I just got over the listening phase (hahaha) and am still adapting to the writing aspect. I admit, I want to read more. I find reading is paramount: I could see it becoming more and more of a priority.