FALLING IN LOVE WITH VANCOUVER ALL OVER AGAIN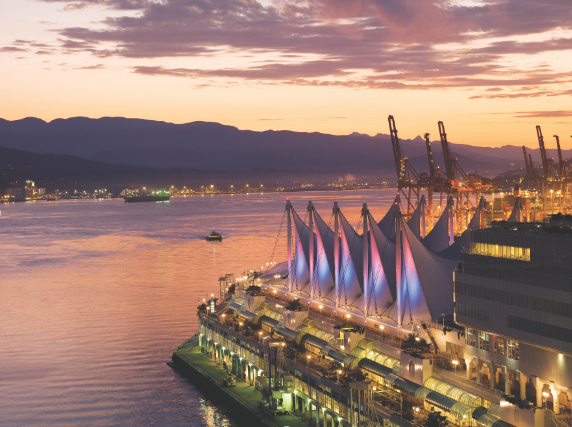 Where the Bulgari Hotel Milan is "garden beautiful and serene", the Fairmont Pacific Rim is "unobstructed mountain and harbor views". Though this is the biggest of the hotels reviewed in this issue, it follows the trend of being intimate even in its size and with such things as meditation pods. You get a sense here that this place was designed with the individual in mind and you are left with a definite feeling that you are not just a number. "Ok fine" you say, "how long can I stay in a meditation pod after getting in touch with my inner me…what's there to eat?"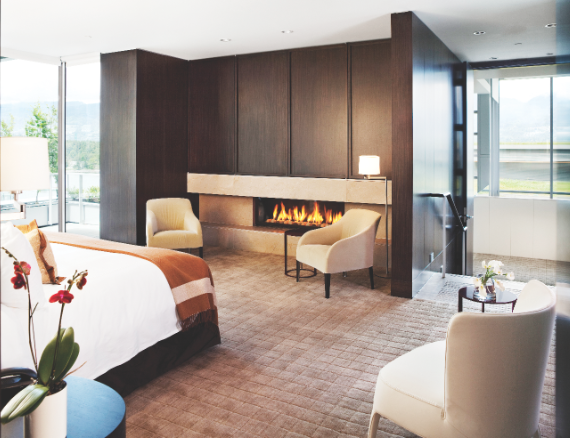 That is definitely covered here as well with an authentic Pan-Asian bistro, an Italian inspired deli and cafe, and the Lobby Lounge which if you need to be entertained, features live entertainment six nights out of seven. The hotel is the new kid on the block, but it is a Fairmont hotel so that makes it as new as saying Madonna's child is new to the celebrity lifestyle. The hotel has made no mistakes, from planning to completion. Located in the heart of the historic port and financial district which fronts on one of Vancouver's most exciting streets, while having completely unobstructed views of the harbor and the North Shore mountains.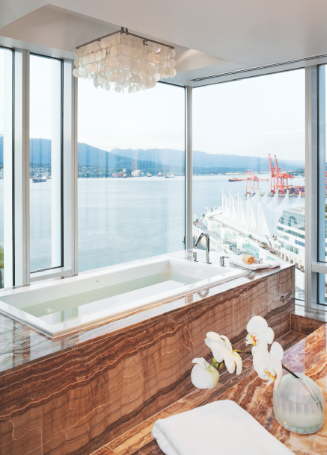 The decor of the hotel is on the safe side but it is not at all boring, and you are left excited enough by its Asia meets West coast vibe without feeling too much of either. This, I am sure, is a hard balancing act with a project of this scale, but they have pulled it off perfectly.The offerings are what you would come to expect in a luxury five star hotel, but it is the rooftop pool with private cabanas and fire pits that gives the little extra that we look for. The Fairmont Pacific Rim is definitely a KA hotel of choice and KA Best of Canada 2010.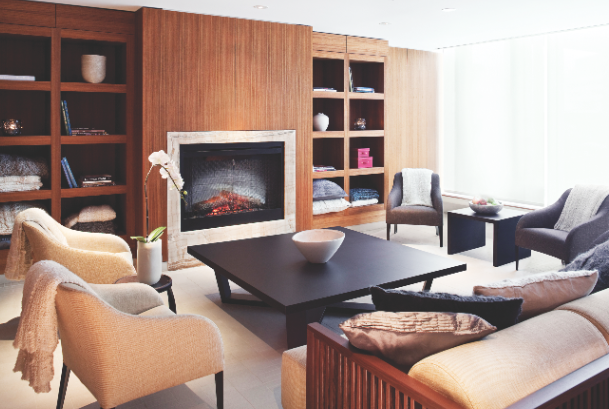 Perks: Spa,outdoor terrace with jacuzzi ( believe me there is nothing wrong with a jacuzzi when enjoyed on the terrace of a hotel), great food, butler service, meditation pods.
Fairmont Pacific Rim
1038 Canada Place
Vancouver, British Columbia
Canada
V6C 0B9