Doing a magazine and choosing who to interview for Best of Canada isn't as easy as it seems. But when it came time to chose Nelly Furtado as the best, this was an easy one! However it wasn't so much because of all the awards and the great music that she had done over the years that made it for us. It was more the fact that she had to keep on striving against the odds at the beginning of her career that did it. To know that even she had to (like other greats before her) make it against all the odds, can serve as a bit of motivation for other artists out there feeling that they should give up: don't. For the first KA Best of Canada issue, we are thrilled to have Nelly Furtado as Best of Canada 2010(music).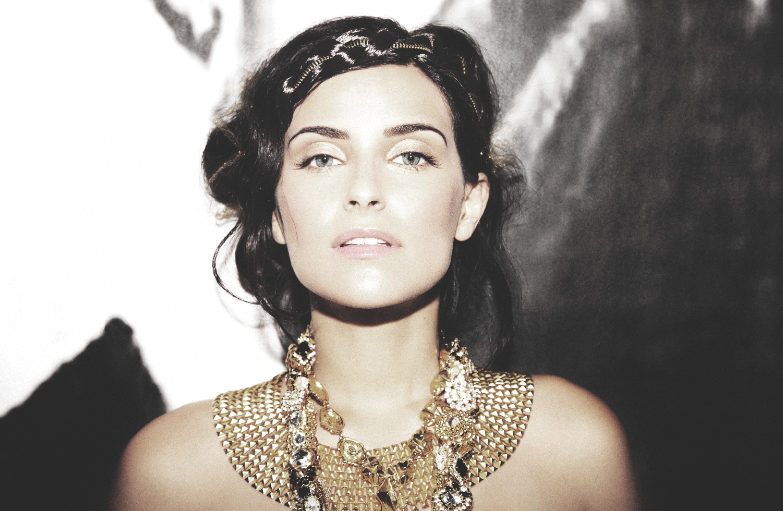 KA — How important is charity to you, and tell us what you are doing these days?
NF — Giving back is important. I keep most of my charity interests private, but I will say that I feel smaller, community-based projects are really impor- tant and often overlooked.
KA — When you create a new album, how much of your time do you actually invest in such a project?
NF — An album can take as little as 6 months to as long as three years.. It depends on craft, songs, time dedication and inspiration.
KA — Which other artists are you currently listening to?
NF — Always listening to K'naan, Emm Gryner, Dylan Murray. Great Cana- dians.
KA — How important is love to you in the context of waking up in the morn- ing and living each day?
NF — Love is essential. Love is everything.
KA — Where are you most at peace?
NF — Inside my mind.
KA — When you're in studio, how do you know when you have "The take"?
NF — When it just feels right and gives you the goose bumps.
KA — Do you have a specific ritual that you do before recording or perform- ing live?
NF — I drink lots of tea and I make sure my lyrics are scribbled and as messy as possible on the page! 🙂
KA — What was the last book that you read that inspired you the most?
NF — Paulo Coelho's "Winner Stands Alone". All his books have incredible meaning that can be applied to everyday life.
KA — Do you have a hero in your life?
NF — My heroines are all my female ancestors. Portuguese domestic warriors who pounded the earth with their fists and washed their clothes in the sea.
KA — When doing a magazine, there is so much work in the production of it that by the time it goes to print and is on the news stands, I have seen it a thousand times. I actually have to wait a few weeks before visiting a store and pretending that it is the first time (still I am not fooled) to get a slight feeling of "surprise". How do you get your slight feeling of surprise after working on an album or song so intensely?
NF — As soon as I hear one of the songs on the radio, it suddenly feels "real" to me, and I have a chance to really reflect on the energy and vibration of the music.
KA — Who is Nelly Furtado?
NF — To quote the awesome Erykah Badu, from her album "Mama's Gun"
I'm an "analogue girl in a digital world".