Though photographer Natasha Kertes' 3-week art exhibition has already come and gone, the vivid imagery still weighs heavily on our collective minds. A brilliant collision of the modern and the classical, Porcelain. Portraits of Modern Antiquity is an introspective take on Renaissance art and an in-depth look at Natasha's beautiful mind.
Showing at the Wynwood Exhibition Centre in Miami, Florida, "Porcelain. Portraits of Modern Antiquity" had dedicated art aficionados coming in droves. A good time was had by all as the gorgeous Natasha posed for photos and her guests enjoyed her breathtaking series of mixed-media art and a poignant contemporary dance performance. Hauntingly beautiful, each and every portrait oozed with opulence. A perfectly captured thought, feeling or movement frozen in time, Natasha portraits were made all the more remarkable by the arresting composition and stunning subjects. Also included was a particularly unique Venus-like sculpture with mugs incorporated down the back to give the impression of corsetry. "My work combines a blend of diverse cultural influences with refreshingly unconventional flair," explained Natasha.
"I turned to photography as the Renaissance turned to antiquities to find faces of gods and goddesses," a reflective missive that could be found printed amidst Natasha's work at the exhibit. Indeed, one of the distinguishing features of Renaissance art was the highly realistic perspective as well as a renewed desire to depict beauty within nature. Renaissance scholars searched for realism and human emotion within art and began to see antiquity as an idyllic period in time in which the answers to reinvigorating their society could be found. Keeping in line with this concept, Natasha's portraits, while ornate in nature, had a human perspective that we could all relate to as a viewer.
"The art of Renaissance portraiture both reflect and construct this conflicted world of papal ideology, patronage, symbolism, ordered unified, hierarchical, all-encompassing visual opulence, classical erudition of imperial and ecclesiastical wealth and virtue." While it is clear that Natasha's brilliant mind is constantly over-flowing with ideas, she is able to hone them in and create the most aspirational yet clearly identifiable works of art that everyone can enjoy with fervour. Known for her boundary-pushing, multi-faceted creativity, we can't wait to see what Natasha does next!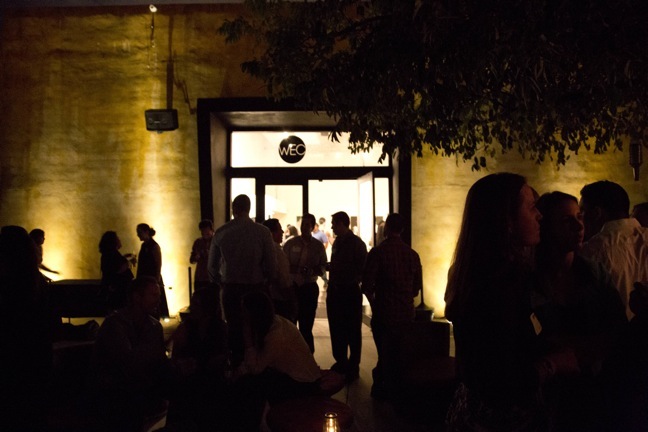 Wynwood Exhibition Center.  Miami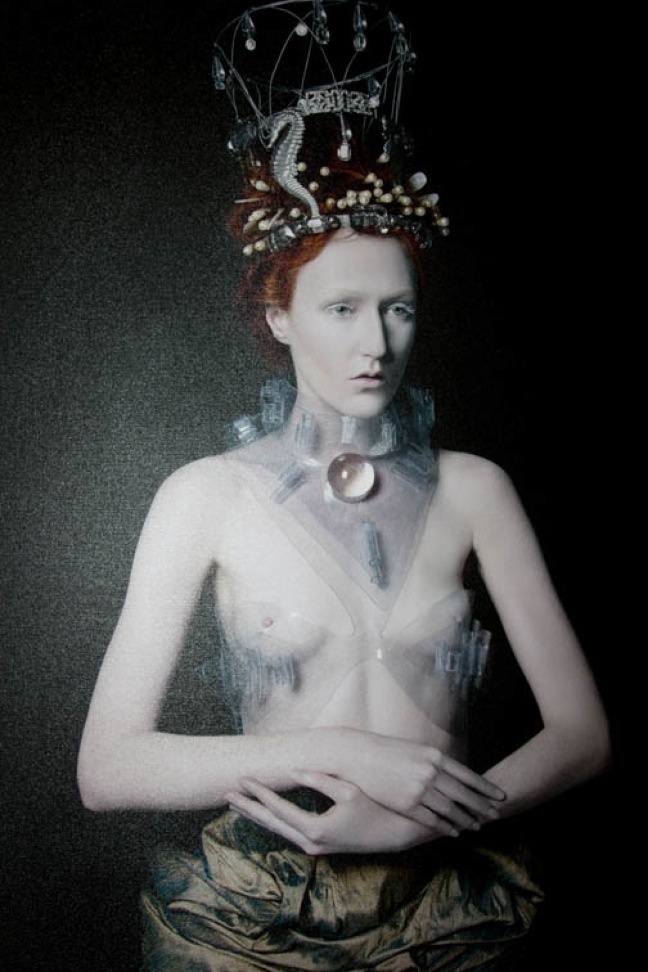 "Arrangement in Blue.  Portrait of Kimberly ".  Natasha Kertes.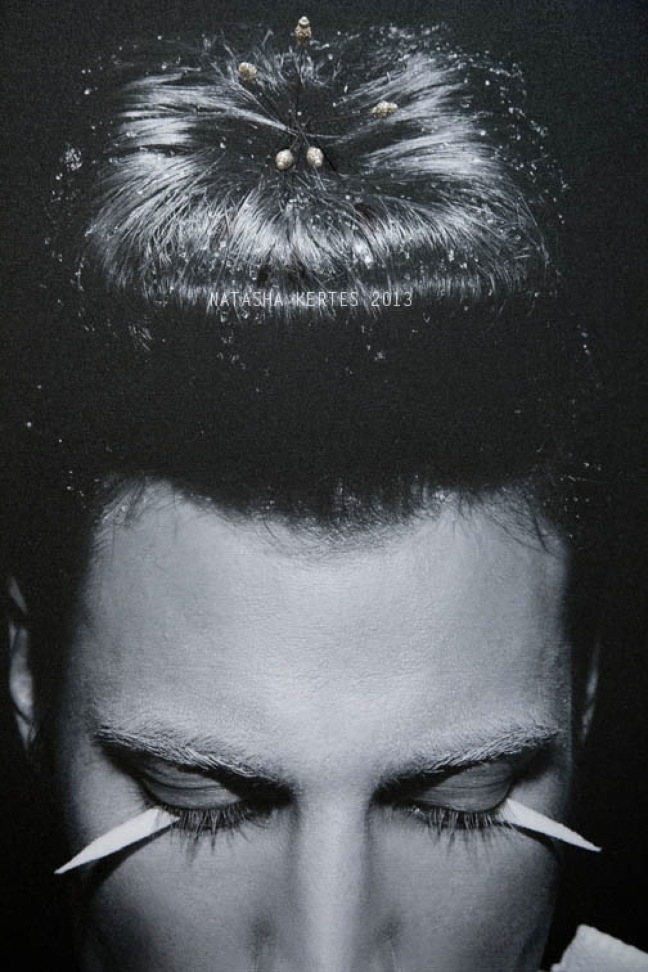 Solarius Copernicus. Adam Dormi by Natasha Kertes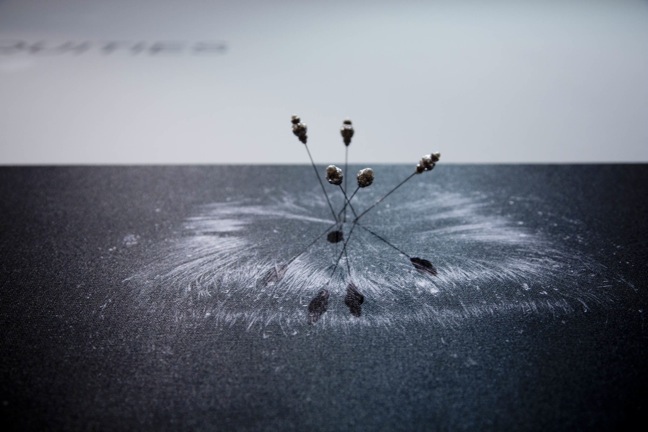 Solarius Copernicus. Adam Dormi by Natasha Kertes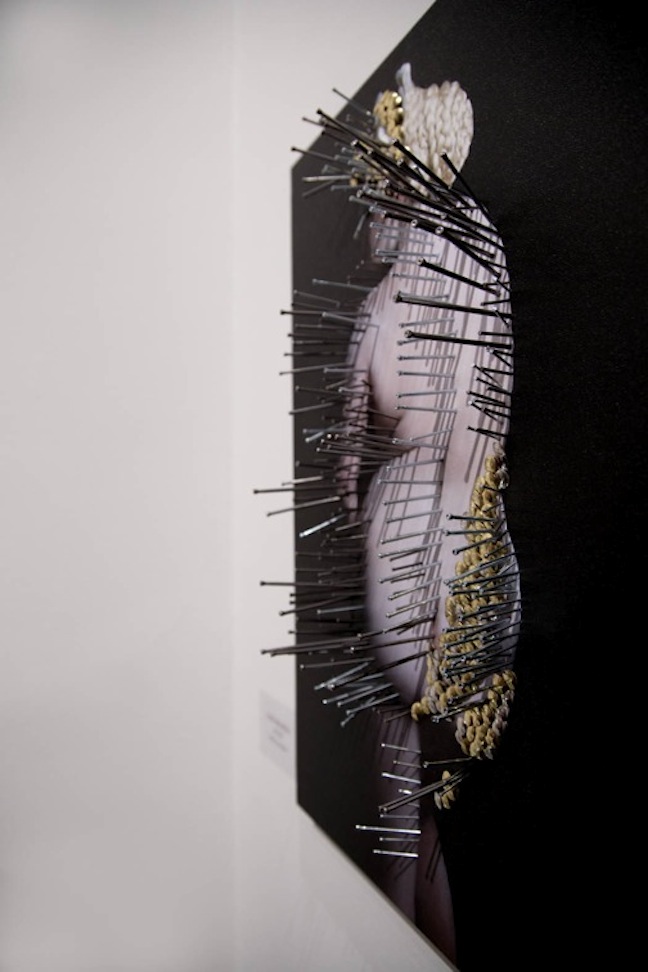 Flesh and Metal. Nani Anderson by Natasha Kertes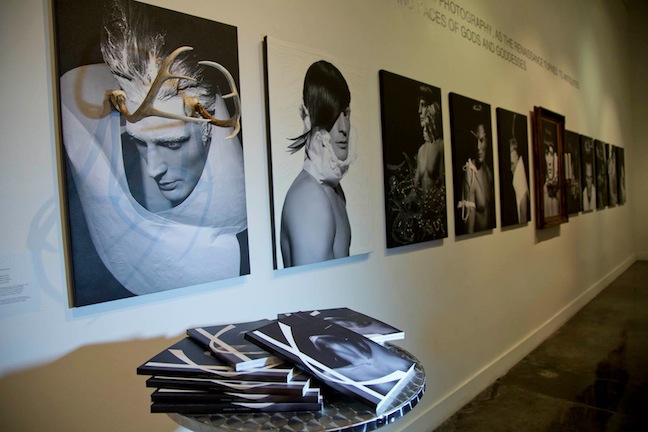 Solarius Copernicus series.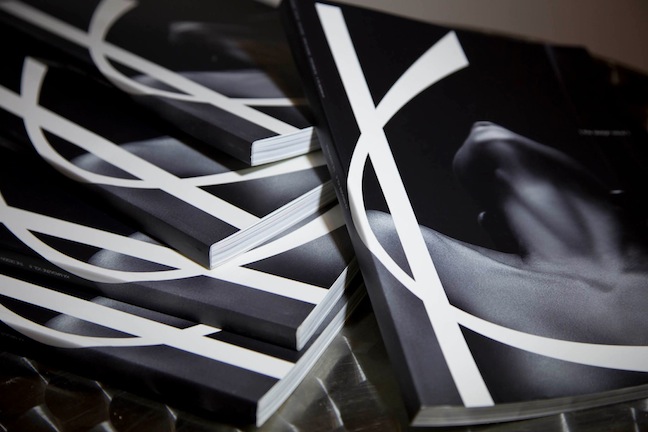 KA Magazine Vol.6 – The Design Issue / Cover photographed by Natasha Kertes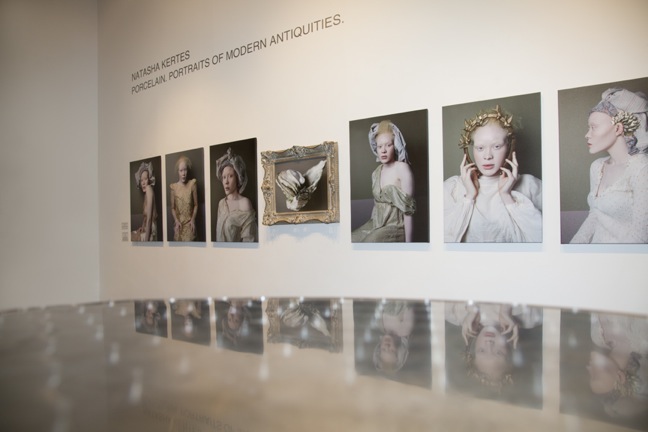 "Albino series.  A Girl with a pearl earring". By Natasha Kertes.  Image Alisa Rauner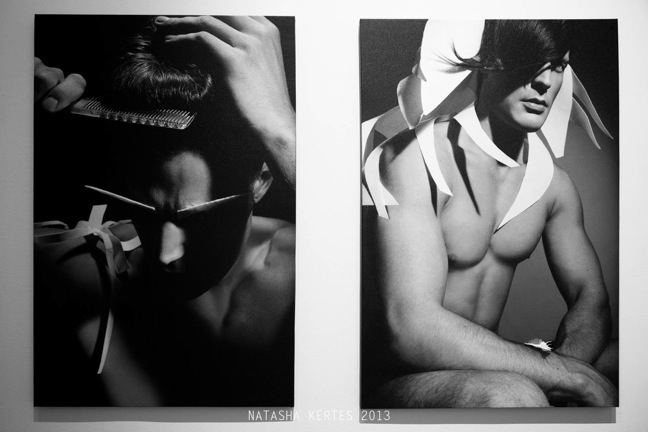 Solarius Copernicus.  Adam Dormi.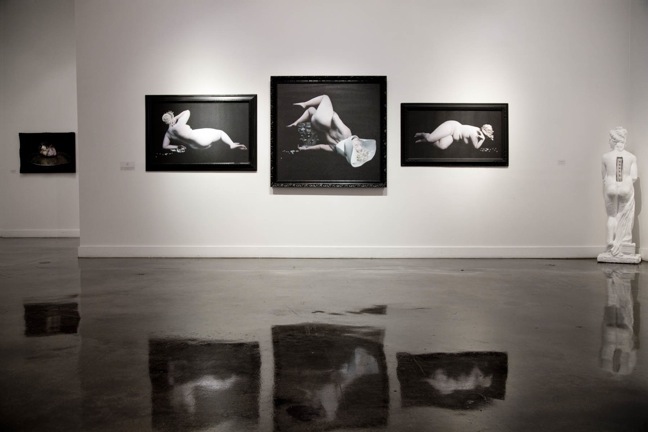 Artwork Natasha Kertes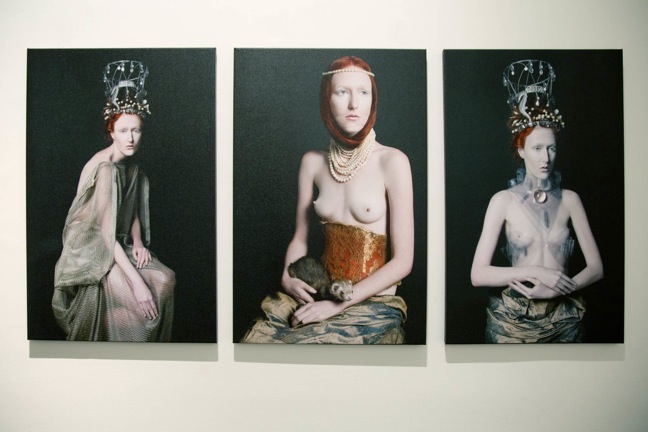 Artwork Natasha Kertes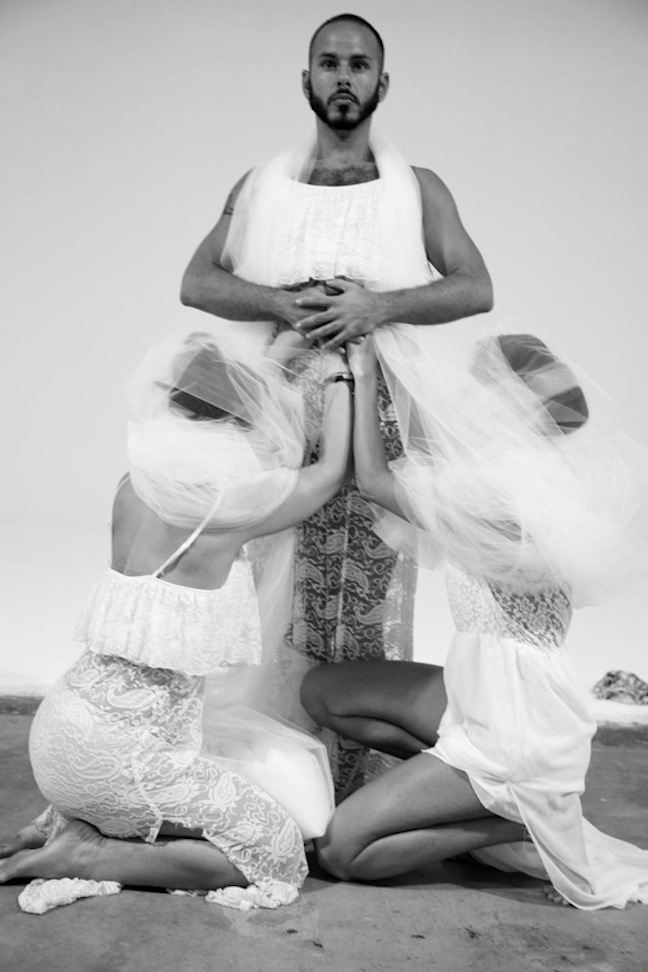 Albert Pena Jr. , Olga Saretsky,  Natalia Kudriashova
Natasha Kertes, Olga Abratenko, Anya, Dina Levinson, and guest.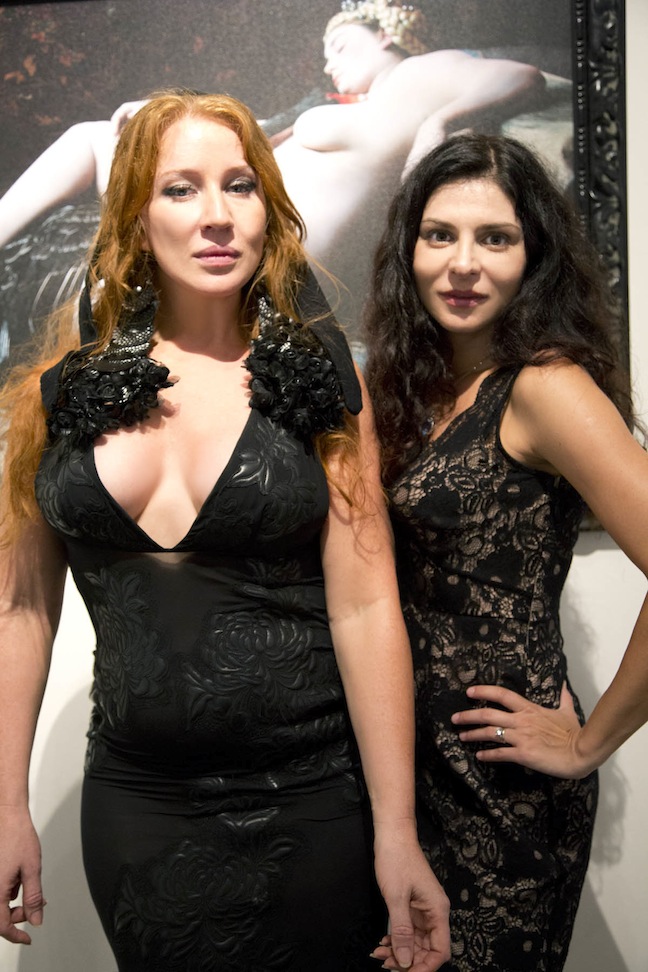 Natasha Kertes , Anya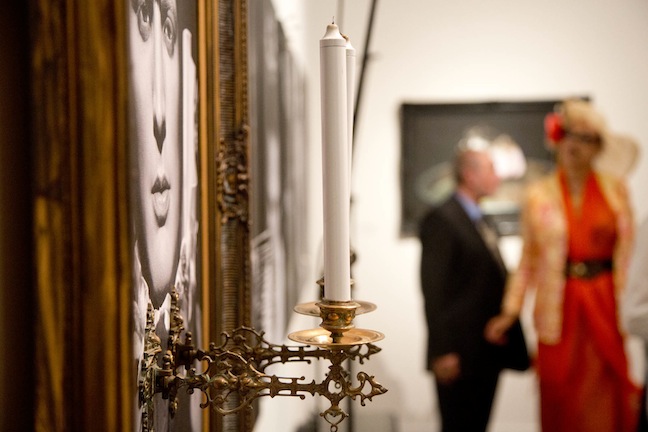 Porcelain Exhibition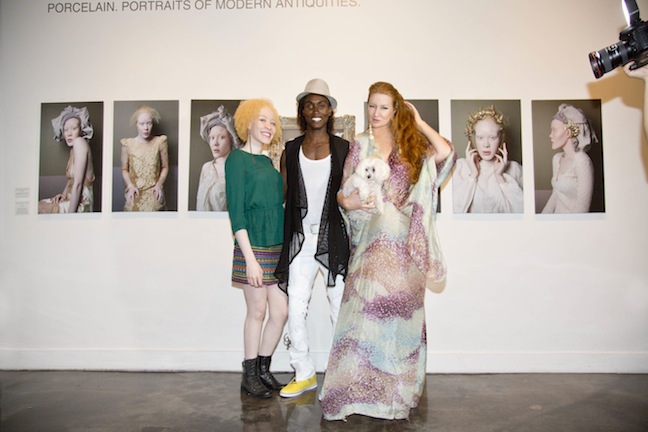 Thiana, Situ Bruce, Natasha Kertes
See more at NatashaKertes.com
Story by Dayana Cadet, KA MAGAZINE