We have all heard the lawyer joke — Hell, I think even lawyers make lawyer jokes! You know the ones that present lawyers as literally heartless and without genuine sensibilities. What happens when a lawyer not only develops a sense of sharpness required to function effectively in this field, but as well as have a clear sense of conscience (yes, conscience)? This combination is as unlikely as ice cream on the sun.
But in this city of Montreal, KA has found for it's "best of Montreal men" such a lawyer in Jean Francois Briere. JF (as he is called by his clients and friends) was the youngest partner at his previous firm LKD, but felt that he was not able to serve the interest of his clients in a progressive manner. He has recently moved to Spiegel Sohmer, where in a recent interview, he points to the ability to be able to create a more human relationship based on growth and building, rather than the old model of "litigations first, and ask questions later."
KA has chosen JF as the best in Montreal, for bringing the human side to a practice that was originally designed to actually create a just society. Add to that, his impressive track record of positive outcome for his clients, this makes him a clear choice.
KA — How would you define success?
JFB — At each stage of my life I have defined success differently, but overall I think it is being able to always give your best at anything you do. Success to me means feeling a sense of passion and purpose in what I do. On a professional level, success to me means being able to adapt and understand the human side of each of my clients, to build a community around me and not a network. On a more personal level, I feel most successful when I am spending my time with th e ones closest to me.
KA — How do you reconcile with the fact that in most cases, a lawyer is not looked upon in the same light as a fireman, though ironically in both cases, you put out fires?
JFB — Because firemen save lives and lawyers ruin them! On a more serious note, a lawyer should be seen as a fireman. Firemen put people first before they save the house, just as good lawyers puts the human side of their client first, to better understand their needs and concerns. In order to understand the structure behind the client, the lawyer needs to understand the person behind the structure.
KA — Your personal philosophy is to help your clients. Not just to win their cases, but to create constructive ways of using you, (their lawyer) not only in litigations, but in career and business building. Do you see this as a trend that will continue in your legal profession?
JFB — When it's time for court, I go to court and fight, but I will often consult with my clients in their business dealings in order to prevent any potential litigation and issues that may arise. At Spiegel Sohmer Inc. we work together to sound proof the client's business structure, whether it's in the area of tax, commercial, corporate, real estate or intellectual property law, we build a plan that will prove beneficial and fruitful to them. This is very important to my practice, and it is s omething that I will continue to provide for my clients.
KA — Your job is to solve the issues of your clients and "put out their fires". How do you make time for yourself, and not get completely lost in the issues of your clients?
JFB — I would lie if I said I didn't think of my client's problems at home. My relations with my clients are very important to me so I am always thinking of solutions for them that will deliver results. Despite this, it is just as important to me to have a balanced life, that is why I am constantly working on being most efficient with my time so I can share it with those closest to me.
KA — We have become a society that seems completely detached from the human process of constructive dialogue; ever ready to call the lawyer instead of the person that you are having the issue with in the first place. Do you see a solution for this growing phenomenon?
JFB — I believe we live in a society that lacks communication. I think that contributes to the growing number of law suits. When someone has been wronged, their first impulse is to sue to get justice, but they soon realize that the legal process can be long, very complex and unfortunately, expensive. Statistics show that a small percentage of the law suits filed will ever see their day in court. Often, the parties will settle just days before trial after many years of extensive conflict and e motional turmoil. That is why at the beginning of the process, when a dispute arises, I help my clients assess the situation, address the issues and get to the bottom of a rational result. Once we have a realistic plan, we attend mediation and sit down with the opposing party to resolve the issues. I believe this is a good process as it allows each party to express their position and realize that sometimes through a fair compromise and dialogue, a resolution may not be far from reality. Furthermore , with mediation and open dialogue, one can soon realize the motivation and underlying reasons for the litigation and determine if further legal action will be necessary.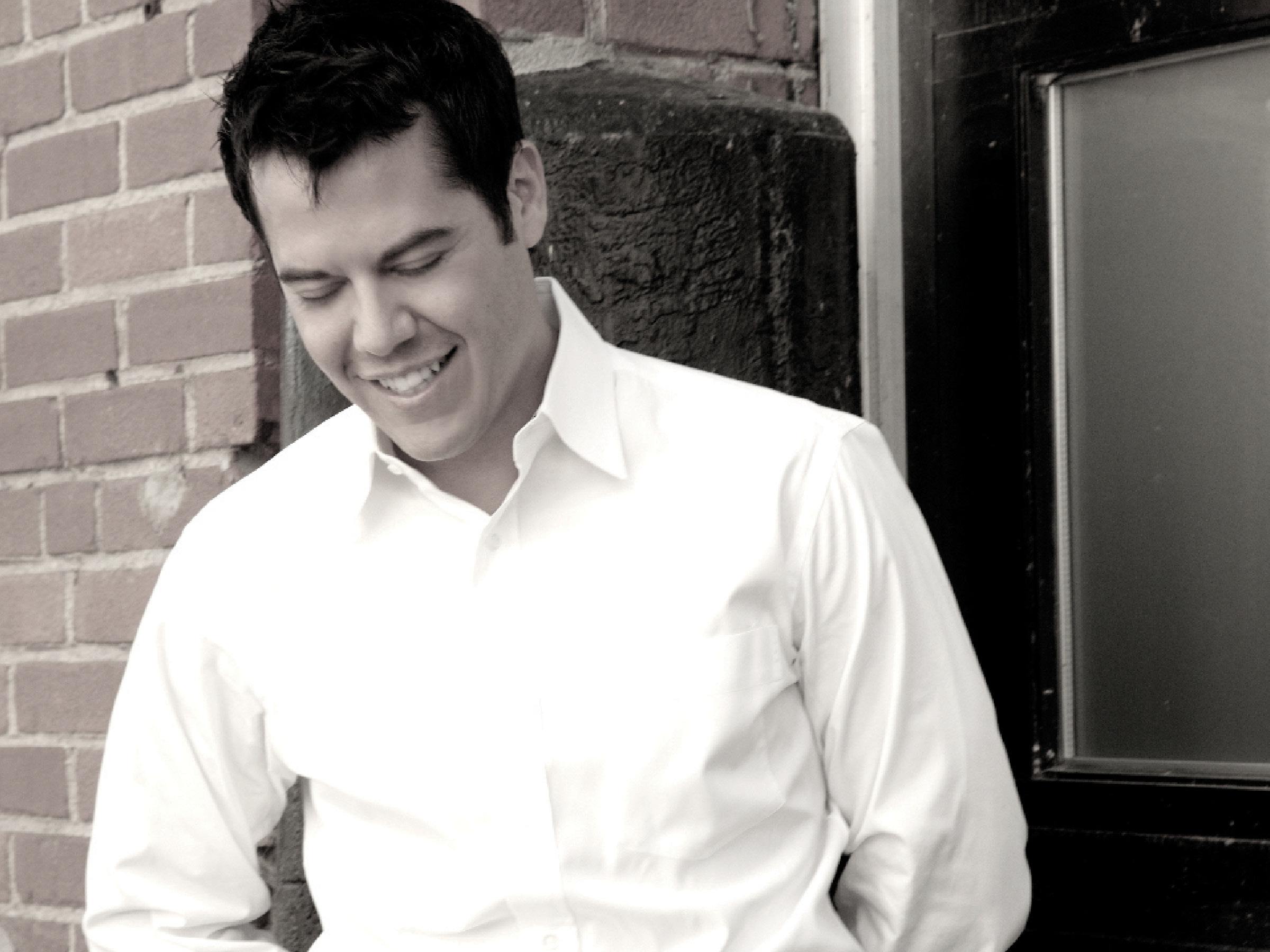 KA — You create relationships with your clients and in many cases, push for the ultimate win. Could this be a trend with your profession, which has been known for it's dog-eat-dog analogy?
JFB — For me, ruthless competition is not worth the fight. Once I have hit my opponent and the point has been made, I know when to stop punching, and the Judge expects nothing less from me. If I followed the dog-eat-dog analogy in my practice, I think I would only be providing short term success to my clients. I resolve the issues in a way that will prove most beneficial in the long run. I want my client to walk away being a fair fighter with unhindered opportunities. That to me, ;is the ultimate win.
KA — When you speak to a child and they tell you they wish to be a lawyer, it is rarely to squash the competition, but mostly to do good in the world. Where do you think the change or the switch occurs when that child actually becomes what he dreamed; but forgets the reason why… How did you escape this trap?
JFB — When we graduate from law school, we carry with us a sense of ideas of what our contributions will bring to our society and those around us. Not long after we enter the working world, we realize that not only are we lawyers, but we are also expected to be businessmen. This is not easy to juggle. In order to escape this trap we must not forget what we were taught and that it is to provide the best service to our client, to be driven by what we can do for the c lient and not how much this client can bring to us. As a lawyer, you need to continuously work at finding balance in your professional and your personal life. As a partner in my firm, I feel I have an obligation to give time to the younger associates and mentor them through the personal and professional challenges of our profession. In that way, I think we better manage our personal and professional lives which in turn results in better services to our clients.
KA — What is a perfect day for you?
JFB — I consider myself to be a simple guy, so small things go a long way. A perfect day for me is a Saturday morning spent with my girlfriend, walking around old Montreal with a coffee in hand, stopping at a terrace for a drink and finishing it off with a dinner at home with close friends. But I also enjoy those hectic days at the office, when I resolve a dispute, or a new client calls and I am able to bring value to someone else.
KA — Where are you most comfortable?
JFB — In a courtroom, cross-examining a witness who does not want to say what I want them to say.
KA — Which cities in the world are your favorite to visit?
JFB — I recently returned from a trip to Europe that really impressed me. I had the opportunity to visit Poland, Czech Republic, Austria and Holland. In Poland I enjoyed visiting Krakow, a city full of history and life. The stare miasto (old town) and the Jewish quarter were such good insights into the way of life and perseverance of its people. Seeing Oskar Schindler`s factory in Krakow really gave me goose bumps. It seems like there is a piece of history everywhere you walk. In Vienna,&nbs p;I couldn't believe my eyes when I walked through the city gates and saw the Heldenplatz square at night. The Museum of Fine Arts and City Hall were absolutely stunning. As for the obvious beauty of Prague, the night life, restaurants and shopping were hard to beat. I was in awe with the amount of restoration that continues throughout Europe. I will definitely go back.
KA — What has been the single most significant event that has resulted in the most profound change in your way of being ?
JFB — I cannot contribute one single event to my way of being. I do not think that would be fair. I think as people grow they change. I have had a solid foundation and have been surrounded by great people in my life. If I did have to think of something, it would be when I learned to have confidence in myself. Growing up as a kid, I didn't always believe in myself, but there came a time when something shifted inside of me and what I thought was impossible became poss ible. Since that day I have never looked back.
KA — Who is Jean-Francois Briere?
JFB — A wolf with a human side who will analyze his options before devouring his prey.