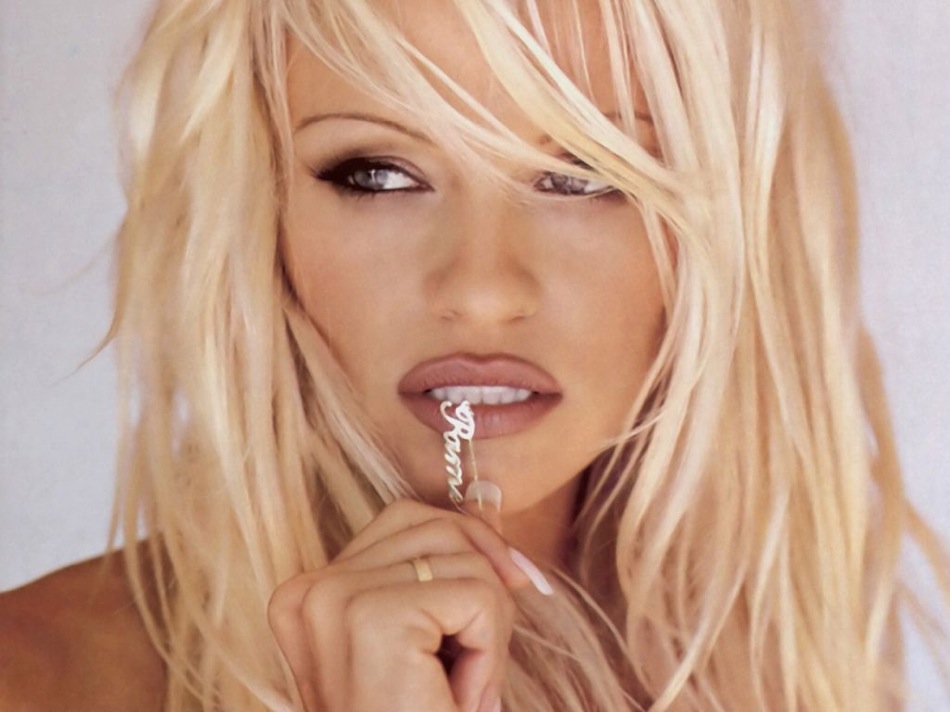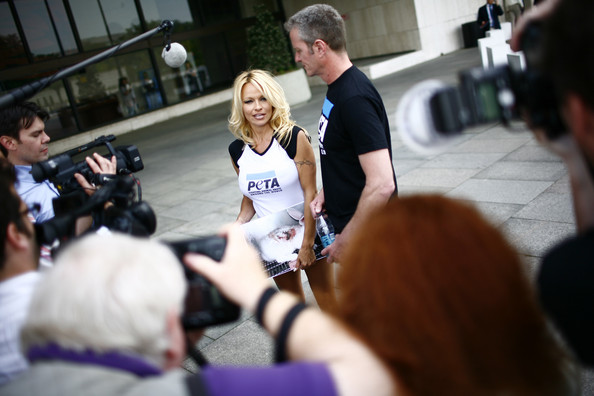 Anderson is a vegeterian, an advocate for animal rights, and an active member of the animal protection organization People for the Ethical Treatment of Animals (PETA), taking part in several campaigns for animal rights. She became a vegetarian in her early teens when she saw her father cleaning an animal he had hunted.
One of Anderson's campaigns as a member of PETA has been against the use of fur. In 1999, Anderson received the first Linda McCarthy Memorial Award for animal rights protectors, in recognition of her campaign. In 2003, Anderson stripped down for PETA's "I'd Rather Go Naked Than Wear Fur" advertising campaign. On June 28, 2006, Anderson posed naked with other protesters on a window display of the Stella McCartney boutique in London, England. It was a PETA gala event before the PETA Humanitarian Awards. Anderson went inside the boutique and said she would take her clothes off if the event raised enough money for PETA, which it did.
She has also campaigned against seal hunting in Canada. In March 2006, Anderson asked to speak to Prime Minister Stephen Harper about the annual seal hunt but she was refused. In May 2006, she petitioned random individuals on the street for their opinion on the Canadian Seal Hunt. In December, 2009, Anderson, photographed in a t-shirt with a drawn picture of a seal pup on it, was featured in a new ad campaign for PETA. She appears next to the headline "Save the Seals" in the ad and urges the public to help end "Canada's annual seal slaughter."
Anderson joined forces with PETA in a campaign for the boycott of fruit-juice maker. The "Pom Horrible Campaign" has resulted in the company halting animal test. In March 2005, Anderson became a spokesmodel for MAC cosmetics's MAC AIDS Fund, which helped people affected by AIDS and HIV.
Anderson became the celebrity spokesperson for the American Liver Foundation, and served as the Grand Marshal of the SOS motorcycle ride fundraiser.
httpv://www.youtube.com/watch?v=indB9rrxxOw
httpv://www.youtube.com/watch?v=Gpulw4u2Fjg