The use of Vicenza stones and Italian glass mosaics help to create a distinctly Italian feel, while blending nicely and seamlessly with the contemporary design of the spa. This is definitely a trip well worth it. New York has the Upper East, and London Town has Knights- bridge. This is the area in London that puts the capital S in Swank; Bulgari, no shrinking violet, recently took up residence here and is "owning it".
With an aesthetic of timeless elegance and a refinement, that has made the word Bulgari, synonymous with the best of the best; the hotel is a statement of underrated and controlled perfection. There is a use of precious marble, with silver accents, that blends in a way that is liquid and silent. The service is Bulgari, the vibe is Bulgari and the location is perfect. Harrods anyone? Yes, this hotel is literally a stone's throw away, while you are throwing stones throw in Hyde Park – and we definitely have a winner.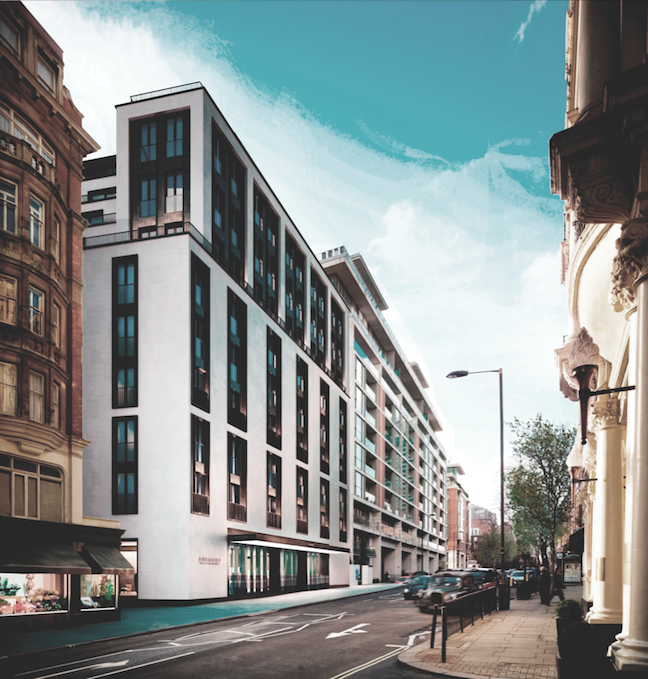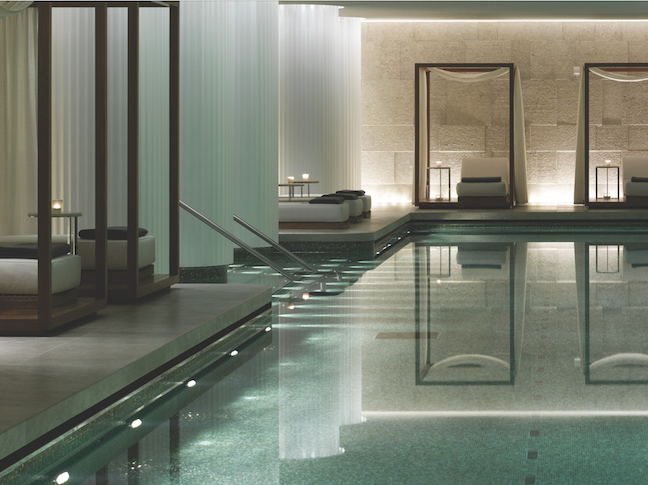 The first time that I experienced a Bulgari spa, was at the Bulgari hotel, Milan. To say that I am a bit on the jaded and hard to impress side, is like saying the sun is hot. I am jaded, yes, by the promise of luxury and elegance, that is far too advertised, and not matched. I think that what made me decide, to even try the Bulgari spa Milan, was a sort of self-bet. It went a bit like this, "I bet you that this will just be like all the other spa visits; all scented oils and not much more." Boy was I in for a surprise, it was an unforgettable experience; one which has left me, not only wanting more, but thinking if this can ever be repeated elsewhere. Fast forward seven years, take a jet to London Town, and here we have it folks: Heaven – phase two. The Bulgari London, not only provides a very rare spa journey smack in the heart of London, it also does it on two, count them: two floors. With a 25m swimming pool (that is more like a dip in a mosaic tiled glass of drinking water), vitality pool, thermal experiences with ice fountains and cooling showers, a relaxation room and eleven treatment rooms, offering what
Bulgari refers to as "bespoke" ( I am sure as they are a stone's throw from Savile Row, they are allowed to coin this over-used phrase) Bulgari treatments, for the face and body. If this is not enough, there is also a fitness centre. The spa is one of the largest in London, but don't let its size fool you, it is also one of the most exclusive. Oh, did we mention that this is also a residence as well…
IL BAR :: Definitely not for the timid; this bar is about enjoying La Dolce Vita. The cocktails are served and mixed by expert mixologists. The bar itself, is reminiscent of the work of a silversmith's art; and of course, along with so many treats, there is still a tried and true afternoon tea!
IL RISTORANTE :: Head Chef Robbie Pepin, will not disappoint, and as this is not a food critique, "yum" is the only word that needs to go here.
Bulgari Hotel & Residences 171 Knightsbridge
London – United Kingdom Tel: +44(0) 207 151 1010