Though based in Australia, footwear retailer Sneakerboy has burst onto the scene in a major way, causing the rest of the world to stop and think twice about how we do business. Founded by Chris Kyvetos (a member of the recently launched Business of Fashion's 500), this innovative retail model has a digital twist that is sure to bring sneaker enthusiasts in droves.
Even as a former Creative Director and Buyer at popular Australian men's department store Harrold's, Chris has always been quite the sneaker connoisseur. Witnessing the rise in ubiquity of sneakers on high fashion runways over the years, Chris believes the average luxury goods buyer is changing – and he's right there with them. "Buying sneakers was the way that the kids were buying into the luxury brands that I was dealing with at the time: Lanvin, Dior, Raf Simons, Rick Owens," Chris explains, "young people know what they want; they are used to controlling their own environment, they shop online. I think that they should be able to do that in the store as well."
Thus, a star was born! Located in Melbourne's business district, shoppers must go through an underground tunnel which leads them into the 861 square foot brick and mortar location. Designed by Australian architecture firm March Studio, the concept of the store is about the shoes and nothing but. Hundreds of sneakers are spread amongst the wall-to-wall shelves outfitted with digital displays where a multitude of designer labels can be found. From Alexander Mcqueen, Maison Martin Margiela and Lanvin to Nike, Adidas and Reebok, Sneakerboy only carries the best. A small seating area complete with iPads allows shoppers to further access the range through a Sneakerboy app which also saves information such as size, payment preferences and purchase history for a truly comfortable and convenient shopping experience. In addition to providing users with detailed product information, consumers are updated almost daily on new releases – the app has the advantage of being more in line to the rhythm of the internet as opposed to being constrained by the usual retail cycle. All transactions are processed through a single web platform, resulting in faster delivery times. Furthermore, due to shoppers being able to access everything they need via the app (inventory on site is non purchasable), Sneakerboy is able to offer a larger assortment of goods without actually having to occupy more space, making for a highly productive use of real estate.
In this digital age, Chris may not be the first to employ the power of the internet in an effort to modernize what we've come to see as the 'typical shopping experience', but he may very likely be one of the most successful. By effectively interpreting the needs (and wants) of the rising tide of new luxury clients, Sneakerboy is sure to give fellow retailers a run for their money.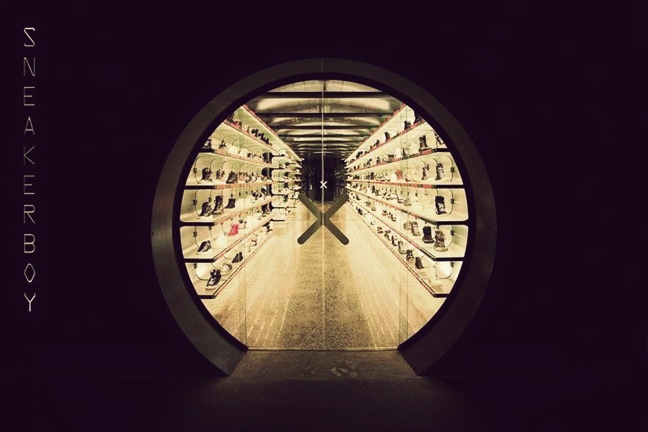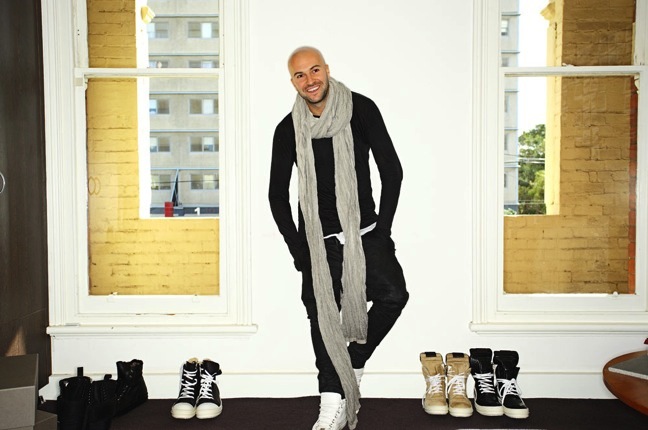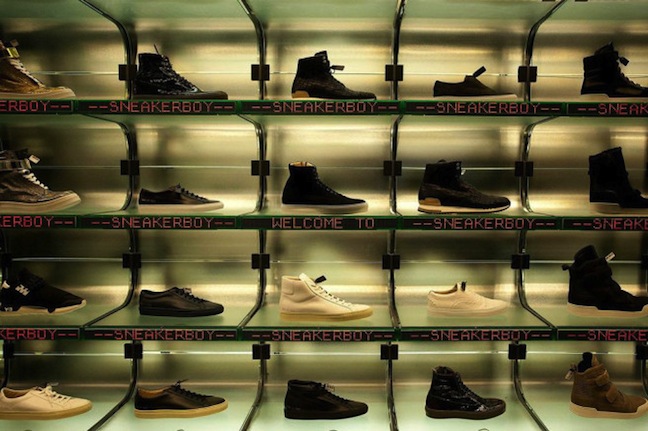 See more at sneakerboy.com
Story by Dayana Cadet, KA MAGAZINE