LINDA EVANGELISTA
HOMETOWN : ST. CATHERINES, ON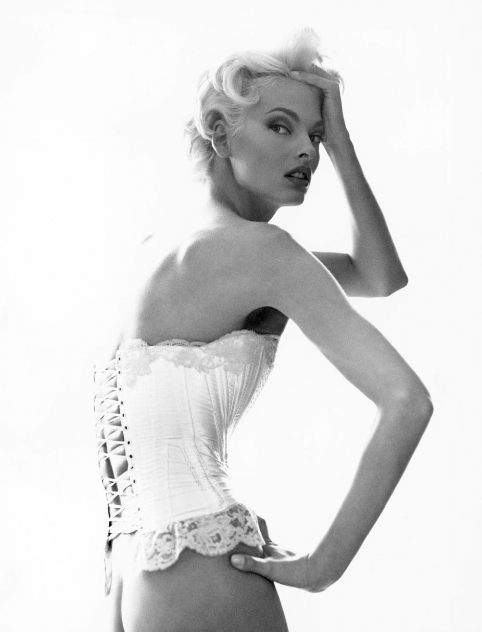 It would not even be a thought to do a Best of Canada issue with a models' section, and not in- clude the queen herself: Ms. Linda Evangelista. We all love the fashion, the editorials, the maga- zine covers, but what did it for me was seeing Linda in the George Michael's video, Freedom! The video itself was genius, but the sight of Linda just made it "butter". She has been called legendary and a fashion chameleon who along side her famous friends ( we all remember Linda, Christy, and Naomi) changed the model game forever. Yeah, and it is so sweet that she is Cana- dian too! Linda is definitely KA's Best of Canada 2010 and if we were to ever have a hall of fame, she is already on the short list.
JESSICA STAM
HOMETOWN : KINCARDINE, ON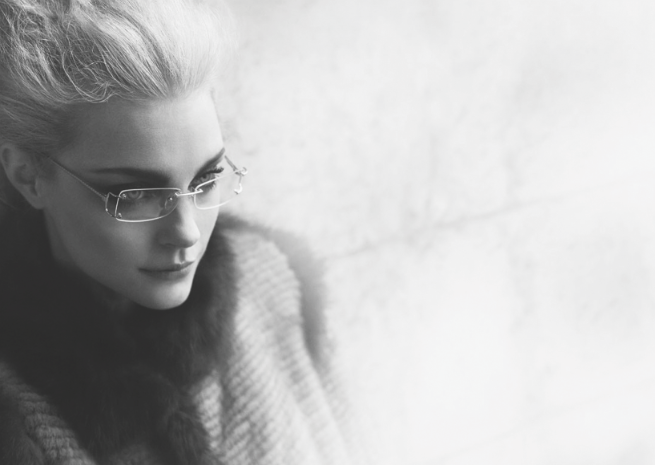 What is it about farms or the rural country side that seem to produce tall lanky beautiful girls? I am sure if a poll was done on where the the most beautiful models in our world came from, the majority of them would have been raised either on a farm or in the country! Case in point, Jessica Stam, or as she is called by friends "Stam", hails from Kincardine, Ontario. She grew up, yes you guessed it, on a farm, raised by a devoutly religious family and attended Sacred Hearts School. If that wasn't enough of a point, she also worked at a local Tim Horton's, where she was discovered by a scout, who was on her way back from (of all places) Canada's Wonderland. Fast forward to Stam becoming the "it" girl for photographer Steven Meisel, who afterwards practically placed the Canadian beauty in every campaign and cover that he photographed, and the rest is history. Now Ms Stam, you have also been chosen as Best of Canada 2010.
UBAH HASSAN
HOMETOWN : VANCOUVER, BC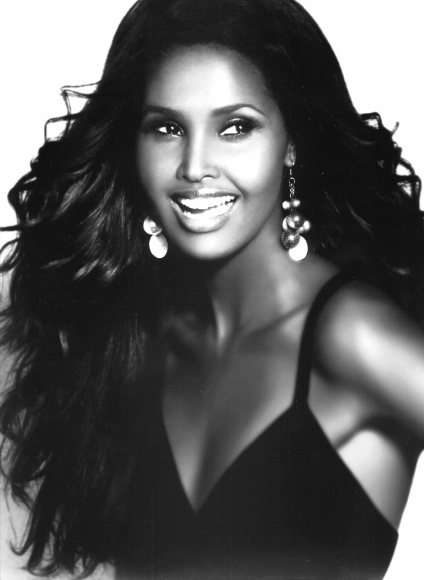 We found Ubah, like all good things in life: by chance. This is the story. It was last year around this time, there we were, looking at a magazine, and bam!! The picture of a goddess in a poured- on gold evening dress just jumped out of the page at us. After a moment to put our eyes back into our heads, the only question was "Who is this girl and when do we put her on the cover of KA Magazine?" Then you can only imagine our surprise when we found out she was Canadian. The Somalian born model fled her war torn country at an early age to finally land in Vancouver Canada. After being discovered in Vancouver, she was then picked up by Click Models NYC. She instantly became the face to watch and after her appearance in the now legendary all black issue of Vogue Italia shot by Steven Meisel (yes Steven definitely seems to like the Canadians), that her star was on a definite rise. It wasn't long after that, other designers were asking about this Canadian beauty from Vancouver. Fast forward to a go-see at Ralph Lauren and the rest is history.
"I wasn't expecting him (R.L.) to be there, and he asked me to come over. Then he touched my hair and said that I had the most beautiful face." says Ubah. Yes Mr. Lauren, we definitely agree with you and we are glad you approve of our choice for Best of Canada 2010: The beautiful Miss Ubah Hassan.