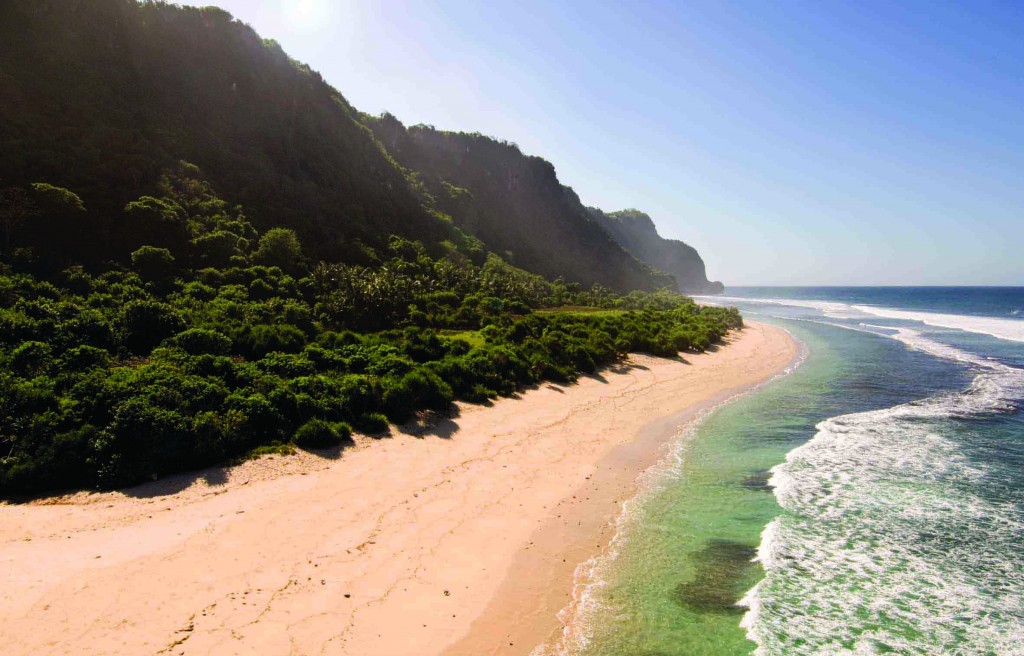 Bali, this place has the power over us that even if we have never been, we immediately have visions of peace and calm. Bali is a most interesting place. This Indonesian island is located at the western most tip of the Lesser Sunda Islands, between Java (to the west), and Lombok (to the east). With a population of 3.1 million, it is home to some of the world's best hotels and spas.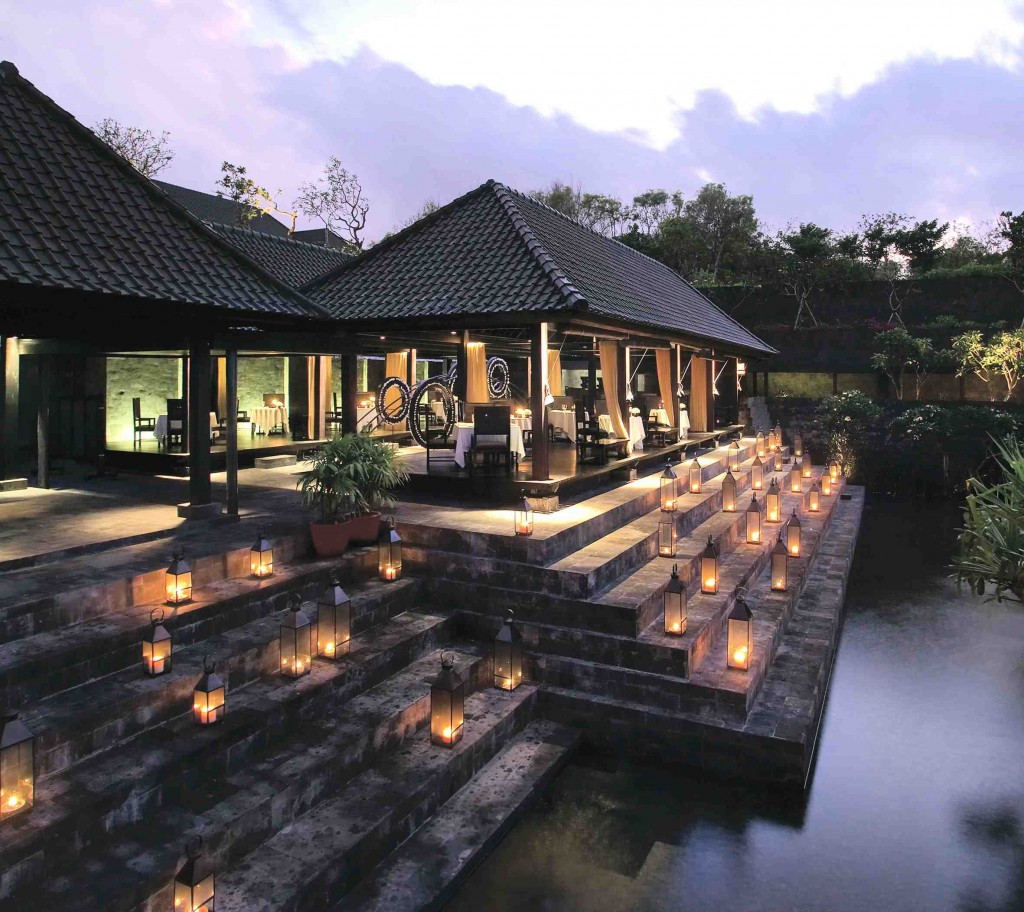 The belief in Bali, is that all things are alive and that the gods and
goddesses reside in them. Every element of nature therefore possesses
it's own power, which in effect reflects the power of the gods — a rock,
a tree, even woven cloth is a potential home for the gods.
With this in context, one cannot help but feel close indeed to the gods,
while staying at the Bulgari resort in Bali.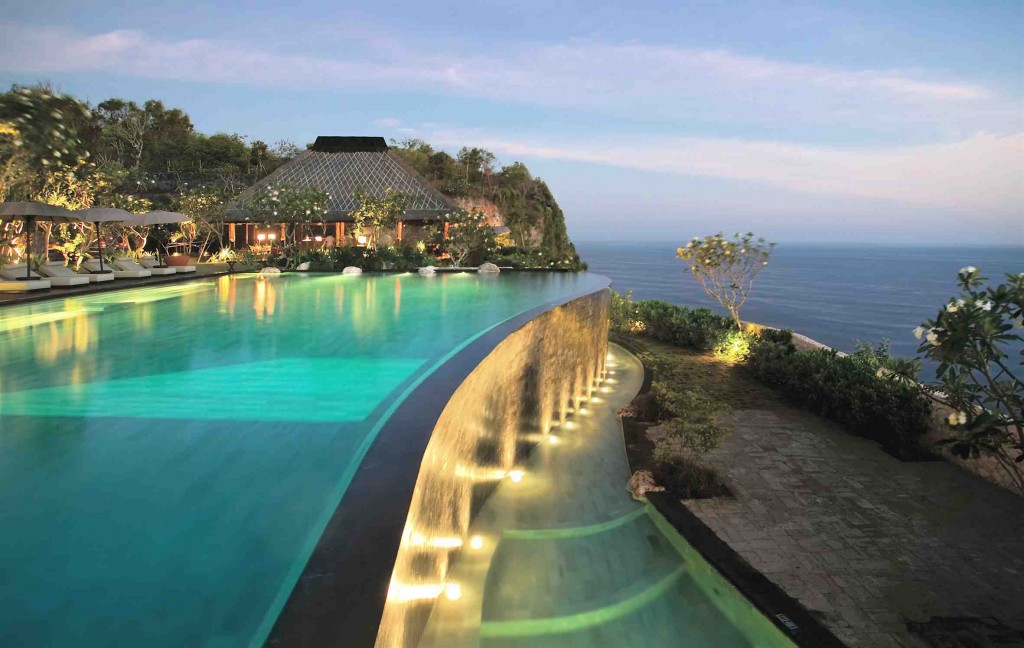 The hotel, is a secluded villa cliff-side retreat, located in the southern
tip of the Jimbaran Peninsula, close to the temple of Uluwatu. This
exclusive resort offers not only a retreat for the mind, but also a release
for the soul.
The resort reflects the traditional Balinese architecture, combined with
contemporary design using indigenous stones, native wood finishes and
refined craft –– all the fabrics are created exclusively for the Bulgari resort.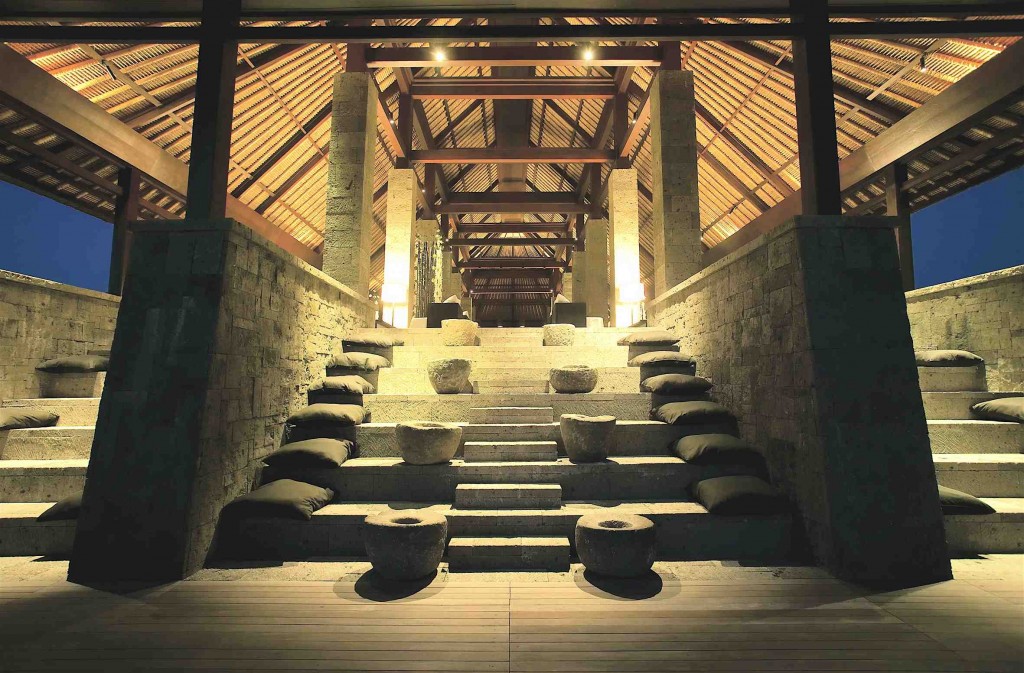 In this hotel feature, we at KA thought deeply about what could possibly
be written about this place, but the only words that would come to mind
were :
"Oh my God, this place is so beautiful."