Why does everything go back to Balance if left alone — Going to a place where energy is no longer needed to reach great distances. Can this be applied to our lives? Is there a co-relation to harmony & success ? Are we by nature, stress creatures, or harmony and balance driven?
Without balance, any system in nature will die. Are we as individuals, killing ourselves slowly with our "unbalance"— Is this by extension, killing our world slowly — Then, to create a solution would be the imperative of the individual ( be it a global imperative of the collective individual)…
KA, in the Balance Series, will tackle this subject from the perspective of balancing our most important asset : Our Health.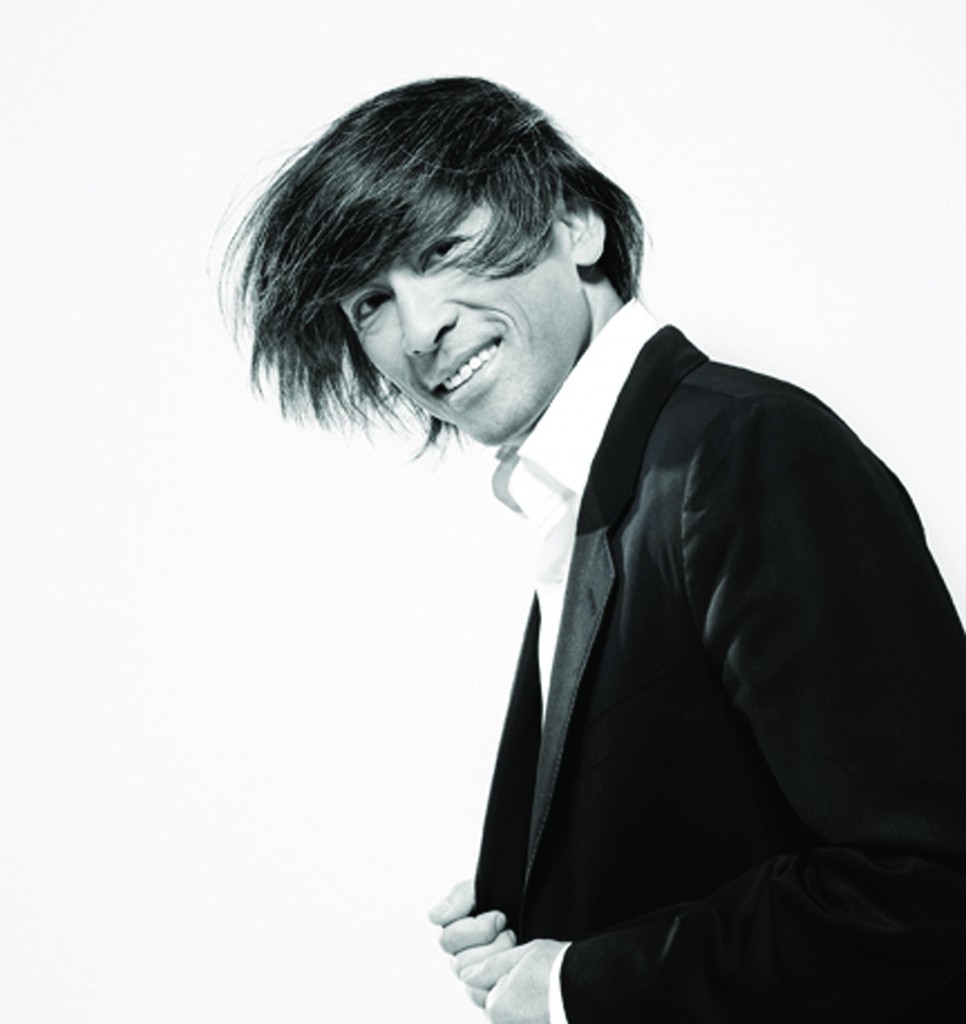 INTERVIEW WITH DR. CHANH TRAN TIEN — KA MAGAZINE, SUMMER 2009 ( translation francaise )
1. KA — Mind over body seems to be as old as our species, yet it is only recently that we are realizing the strong effect our thoughts have on our general well being. How much influence do you think this connection has on us?
Dr. — In the extreme oriental culture, we believe that the body and the spirit are the expressions of one (1) and the same reality. They are believed to be inseparable, like the Yin and Yang. Modern thought and medicine have now started to separate the two, yet have thought the notion of life down to a molecular science. Because of this, we now speak of organic and "psychosomatic" diseases. In Chinese medicine, the term "psychosomatic" doesn't exist because for them, most everything is psychosomatic – this depends only on how we look at things. For me however, it is undeniable that thought has so much influence on our general well being and health.
KA — La théorie stipulant que l'esprit contrôle le corps existe depuis des générations cependant, ce n'est que récemment que nous réalisons le pouvoir que nos pensées ont sur notre bien-être général. À quel point croyez-vous que nous sommes influencés par ceci ?
Dr. — Dans la culture extreme orientale, on pense que le corps et l'esprit ne sont que les expressions d'une seule et meme réalité. Ils sont indissociables comme le Yin et le Yang. La pensée moderne ainsi que la médecine contemporaine ont commencé par séparer le corps et l'esprit, ce qui aboutit à une vision très moléculaire et parcellée de la vie. On parle alors de maladies organiques et de maladies psychosomatiques. Dans la médecine chinoise, le terme de "psychosomatique" n'existe pas car pour eux tout est forcément psychosomatique. Cela dépend seulement de l'angle sous laquelle on observe les chose. Pour moi il est indéniable que la pensée a une influence sur notre bien etre générale et notre santé.
2. KA — When you think of diets, the picture that comes to mind is nothing that satisfies the pleasure of eating is allowed, but you seem to go in an opposite direction. Are the results of diet then based more on balance than a specific method of starvation?
Dr. — When it comes to "weight loss diet" and nutrition, I find that the word "balance" has often been misused. Balance is a relative notion, which must be brought to a precise situation. If one wishes to eat well and maintain a healthy weight, it is obvious that one needs to eat a "balanced" diet! Balance, is by definition, when things do not move, when they are stable. For instance, a store that is balanced will not lose money, but it will not make any either! Therefore, with a balanced diet, we don't gain or loose any weight. In fact, if one wishes to lose weight, they must come to the understanding that they will need to deprive themselves temporarily of elements in their current nutrition. Many think that when they wish to lose weight, the pleasure lies in the foods that they eat. But in fact, the joy is in knowing that you have now gained control over your body, which has for so long been ignored.
KA — Quand nous pensons aux régimes amaigrissants, tout de suite nous croyons que les plaisirs de la table ne sont pas permis cependant, vous semblez croire le contraire. Alors, est-ce que les résultats des diètes sont plus influencés par l'équilibre qu'une méthode spécifique de privation ?
Dr. — En matière de régime amaigrissant et de nutrition, je pense que le mot équilibre a été souvent mal employé. Un équilibre est une notion relative, et doit se rapporter à une situation précise. Si vous voulez manger sainement et maintenir votre poids de forme, il est évident qu'il faut alors manger équilibré. Mais aussi étonnant que cela puisse paraitre, j'affirme que pour maigrir, il ne faut pas manger équilibré! Un équilibre, par définition, c'est quand les choses ne bougent pas, c'est un état stable. Par exemple, un commerce équilibré ne gagne pas d'argent mais n'en perd pas non plus. Donc avec un équilibre alimentaire, on ne prend pas de poids mais on n'en perd pas non plus. En fait, pour perdre quelque chose, en l'occurence du poids, il va falloir accepter l'idée qu'il faut se priver temporairement de quelque chose dans notre alimentation. Beaucoup de gens se trompent en croyant que pendant la perte de poids, le plaisir doit résider dans ce que l'on mange; Non le vrai plaisir réside dans le fait de reprendre possession de son propre corps qu'on a longtemps délaissé.
3. KA — The art of mind and body balance has long seemed out of reach for us mere mortals to achieve. When we think of mind and body balance, the Monks of Tibet seem to be the only thing that pops up, leaving me to sit back and relax in my armchair since hey, I'm no monk! so it's ok to slack off,… but you suggest that this balance is achievable by everyone?
Dr. — Tibetan monks seem to have found a middle ground between meditation and detachment. However, in our modern society, the search for vacuity is far from priority. It seems to be thought that as a people, we would be in such harmony- if only we only searched more for "ourselves" rather than search for "things". Being in a constant state of wanting leaves you with the frustration of always wanting something. But who and what are we waiting for?! To finally feel like we exist? To simply shift your attention to "being" (which we are already) your whole world will change.
KA — L'art de l'équilibre entre l'esprit et le corps semble être un idéal impossible à atteindre pour les communs des mortels. Les Moines du Tibet sont le seul exemple qui me vient en tête de personnes qui ont réussi ce tour de force. Vous suggérez cependant que cet équilibre est atteignable par tous ?
Dr. — Les moines du Tibet semblent trouver un équilibre dans la méditation et le détachement, dans notre société moderne et occidentale la quete de la vacuité est bien loin de nos préoccupations quotidiennes. Pourtant, il me semble que nous serions infiniment plus en harmonie avec nous memes, si nous étions moins dans la quete d'avoir mais d'avantage dans la quete d'etre. L'avoir nous emmène dans une situation de frustration et d'attente, un peu comme si nous étions assis sur un quai de gare à attendre. Mais attendre qui, attendre quoi ? Attendre d'exister enfin dans notre vie ? Alors que "etre", nous le sommes déjà, encore faut il en etre conscient.
4. KA — Losing weight seems to be the struggle between one extreme and the next, weight loss followed by weight gain. The mere fact that this has spawned a large industry, by definition means that it is a business. The fact that weight loss is a business means that it must keep it's clients coming back. This is a cycle of loss and gain and return for more help. Your plan seems to fly against this reasoning, and you want people to keep the weight off and have fun too.
Dr. — Unfortunately, losing weight is a process that is unnatural. Only people who are either very ill or depressed will tend to lose weight without making the real effort. From this, we need to understand that to gain a few pounds after a diet, is something completely normal. It is a natural reaction, and it's certainly nothing to feel upset about. A diet is not a magical vaccine against weight! Until we truly understand the psychology behind each pound, we risk to gain it back.
KA — La perte de poids semble être une lutte entre les contraires ; la perte de poids suivie par un gain de poids. La perte de poids a engendré une grande industrie et des profits énormes. Les gains financiers sont assurés tant et aussi longtemps que les clients partent et reviennent. Le cycle « perte de poids/gain de poids/retour pour plus d'aide » est primordial pour la survie de l'industrie. Votre plan semble aller à l'encontre de ce raisonnement et vous souhaitez que les gens perdent du poids et aient même du plaisir dans le processus ?
Dr. — Malheureusement, maigrir est un processus anti-naturel. Seules les personnes très malades ou très dépressives maigrissent spontanément sans faire de régime. De ce fait il faut accepter que reprendre un peu de poids après un régime, est un processus normal.Ce n'est ni un échec du régime, ni un échec personnel. Un régime n'est pas un vaccin définitif contre le poids ! Et tant qu'on n'aura pas compris que chaque livre raconte une histoire, on risque de reprendre son poids ; Une histoire hormonale mais souvent une histoire triste aussi.
5. KA — How do you create a balance in your life?
Dr. — I try as best I can to have fun in everything I do. I find that the words : fun, love, action, existence and presence all really mean the same thing. The opposite is also true- where the words : not fun, waiting , hate, and absence also mean the same thing. Because I know this, I try to live my life in a state of constant awareness, and not to live the "day to day" consequences of life.
KA — Comment réussissez-vous à créer l'équilibre dans votre vie ?
Dr. — J'essaie d'avoir du plaisir dans tout ce que je fais. Je pense que les mots plaisir, aimer, agir, exister et etre présent à sa vie veulent dire la meme chose. A l'inverse les mots déplaisir, subir, attendre et etre absent à sa vie expriment aussi la meme idée. A partir de ce raisonnement, j'essaie d'etre en permanence à ma vie et surtout éviter de vivre, comme on dit, au jour le jour qui revient en fait à subir sa vie.
6. KA — We see over and over when a person is depressed, the first sign is that they neglect their appearance. Do you suggest that if this is held on to at all means (not to become a victim of fashion) that the chances are they might resist the depression a sort of reverse, creating matter over mind?
Dr. — People who are overweight or depressed live some sort of separation with their "true selves". They often feel like they live in a body that is not theirs. They don't love it, so they have tendencies to neglect themselves. More often than not, they wear clothing that will hide them, rather than make them feel good. However, to take care of one's appearance (without being narcissistic) is proving that we are able to love ourselves- through it all- without the need to resemble anyone else..
KA — Nous constatons souvent que les gens déprimés ont tendance à négliger leur apparence. Suggérez-vous que si ces personnes résistent cette tendance (sans toutefois devenir des victimes de la mode) ils pourraient résister à leur maladie, prouvant ainsi que le corps peut aussi contrôler l'esprit ?
Dr. — Les gens déprimés ou en surpoids vivent une sorte de dissociation ou séparation avec eux memes. Ils ont souvent l'impression d'habiter dans un corps qui n'est pas le leur, alors ils ont tendance à se négliger car ils ne s'aiment plus. Le plus souvent, ils portent que des vetements qui les cachent et non les vetements qui leur plaisent. Pourtant, soigner son apparence n'a rien de narcissique, c'est se prouver qu'on est capable de s'aimer tel qu'on est, sans chercher à ressembler à qui que se soit.
7. KA — Five words to describe Chanh Tran Tien
Dr. — Passionately in love with life
KA — Qui est Chanh Tran Tien en cinq mots ?
Dr. — Passionnément amoureux de la vie.