A WOMAN's WORTH
BY DANIEL STANFORD
We discovered Daniel like all good things: by chance (and a hot cup of coffee on a cold winter's day). I was sitting having coffee, and this beautiful man happens to walk by and we both say, "Hey! I know you! What's up?" Well what's up is nothing less than the most beautiful photo to artwork I have seen. The man loves beauty and it shows; but his love of beauty doesn't stop at the female form, for his images of horses – as one lover of Daniel Stanford's work enthused, "made me cry".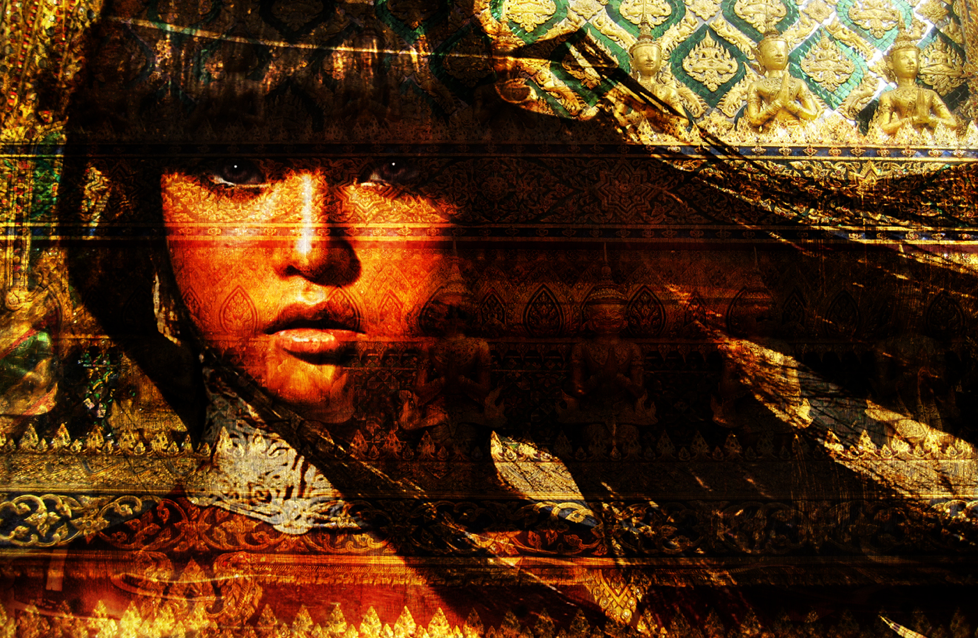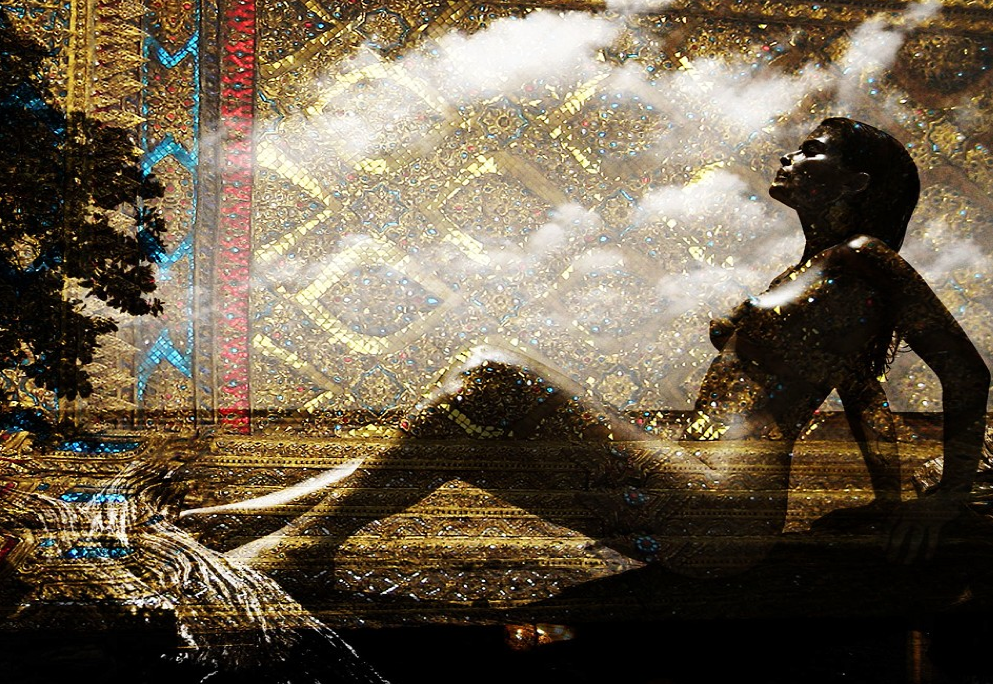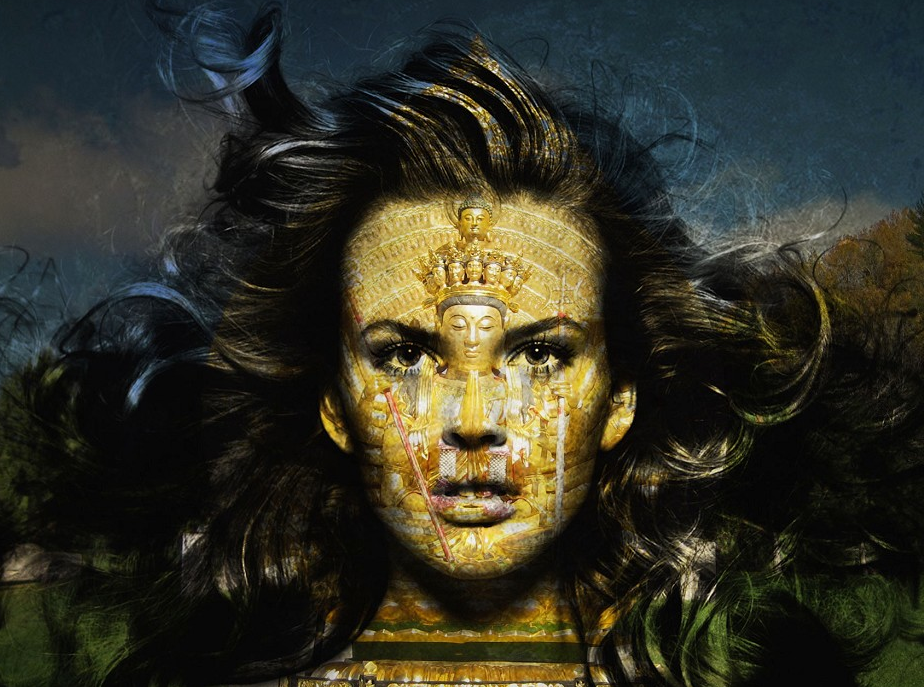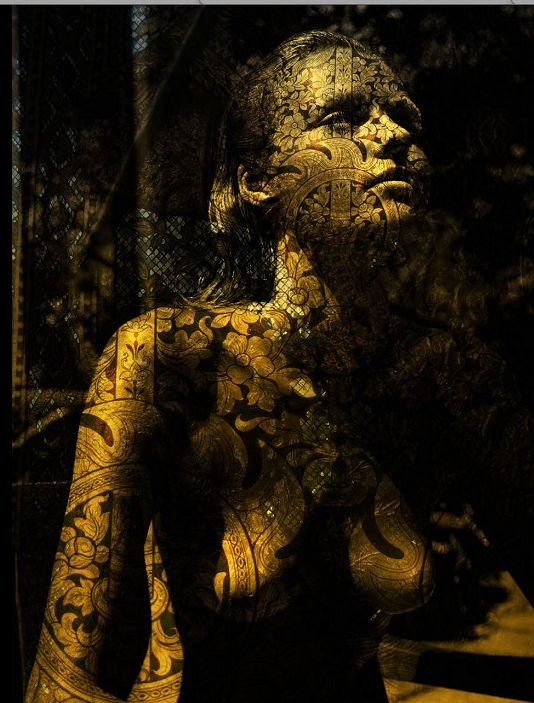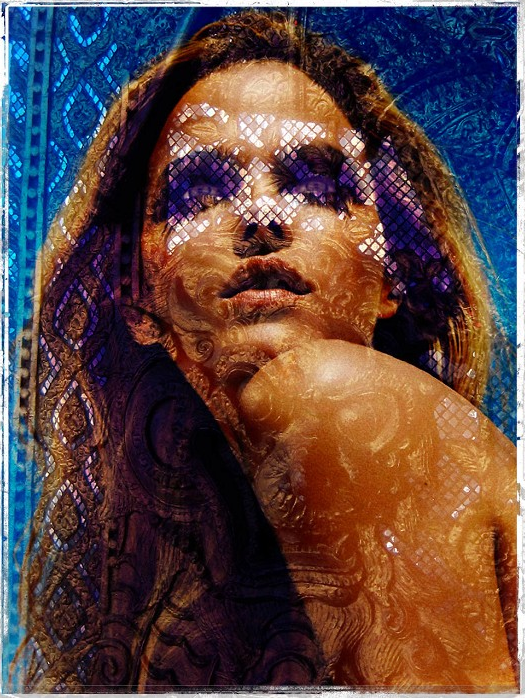 KA – When did you become an Artist?
DS – When I sold my first painting and got tired of doing other peoples / companies' concepts. Now, I do what inspires me. I think you're born an Artist, but you might not recognize it or accept it. I was always doing artistic projects as a child, from painting miniatures to drawing hyper realism.
KA – What inspires you and what materials do you work with?
DS- Beauty inspires me; the human form and nature. Beauty is all around us from a butterfly to a majestic Arabian horse, but I have a particular passion for all things Asian. In fact, this is the name of the collection I have been working on for 2 years now, "Fascinasia". My materials of choice are Gold Leaf, Acrylic, hard wood and I add Swarovski Crystals to select pieces. I often finish the process by applying a thick covering of epoxy resin that gives 3 dimensional perspectives to the viewer.
KA – Your eye is highly developed, how do you come up with your visions?
DS- My creative process is the result of over 15 years of fashion photography directing, for major International brands. I could not have done this even 5 years ago. I just was not there yet. Having finally visited South East Asia in 2009, this gave me a bank of inspirations, which is the basis of almost everything I do now. I do creative shoots while the weather is nice in Montreal, or I fly down to Miami and do a photo shoot down there. I also sample inspiring images from magazines and transform them into a new vision. This is also called decoupage; it's existed for decades now, even Picasso used it. Some of my art has a 'Pop Art' element, with a new take on it. My Art is truly a mixed media approach, I use everything that inspires beauty.
KA- What are your future projects and how do you see your work evolving?
DS- I plan on doing my first big US solo show in Los Angeles, when possible this year and continue promoting my paintings and art to as many international markets as possible. I have an ambition to be like an Andy Warhol, except I want to continue making my own brand of 'Pop Art'. Few artists make truly beautiful art, even less in contemporary art or pop Art. One Gallery described my art as elegant and this I feel is a just description that I intend to further.
KA- Who is Daniel Stanford
DS- A romantic, an idealist, an Artist that is passionate about creating things of beauty, that bring joy to others. I feel joy to see people's reaction to my art and I am in wonderment everytime it happens!