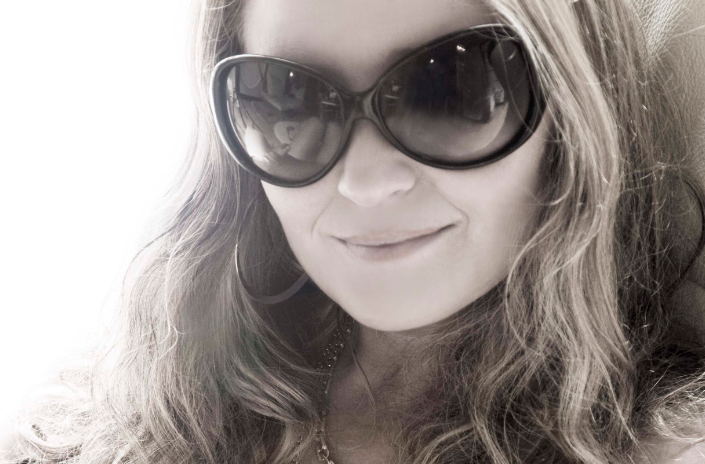 Anna Liani's journey began years ago as a teenager who was heading for certain fame and then, the nightmare hap- pened. The manager of her then young group completely "lost it" after he began suffering from depression – locking himself away with all their hopes and dreams held on a string. This caused a chain reaction for Anna and her band mates, resulting in her young careering derailing. Undeterred, Anna continued her career by singing for none other than the Cirque du Soleil. Now, under a new label (KA), Anna is doing her thing once again and is truly proof positive that giving up is not a part of the game. Anna is hands down one of the best voices we have heard in a long time, and she is also a huge role model for women out there. Anyone who thinks that they should stop because they have passed "their time", well the success of Ms. Liani is testament that there is no "time". Giving Anna Liani Best of Canada 2010 is that much sweeter, considering her journey to now.
KA —Why do you think that people are afraid of wanting it all?
AL — We are scared to be judged….it's a sin to want it all. We feel guilty to say yes…..but the confidence that you give to yourself can bring spectacular moments. You can have it all in one piece, then you can decide to take as many bites as you want …it's yours …you have it ….have fun with it!!!
KA — How did you reconcile with the fact that you are worth it and that it is fine to follow your dream?
AL — I gave up the thought that I was not important. I decided to just be……to take all that was being given to me as a blessing. Today I see that all that surrounds me is for me and that me and my dream are worth it!
KA — Your music, your voice, your style has made a complete 360. What was that process like?
AL — It was goooood….a complete 360 !!!! Have you ever seen that??!!!
I decided to just be… to take everything that was being given to me as a bles"sing.
KA — When you are in the creative vibe of the studio, when do you know that it is the good take?
AL — When I sing my songs, I need to feel like I just had the greatest party in bed!!
KA — How has the last few months of creating your album been?
AL — I did not suffer….I did not cry…..
KA — What feeling does being a Canadian artist bring to your work?
AL — FREEDOM
KA — How important is being sexy to your creative freedom?
AL — Sexiness needs to be present….You need that. There is no compromise. How fade is love without sex…..?
KA — Who is Anna Liani?
AL — Anna Liani needs her music…..it brings her joy…if she doesn't have it….then she's not Anna Liani.