Tokujin Yoshioka is essentially why doing KA Magazine is such a treat. It is like going on a journey to places never before seen, filled with wonderment and pleasant surprises. We wanted to showcase the work of a creator that was beyond convention, something that was clearly done in the context of allowing the creative process to be just that : creative.
With Japanese born Tokujin, we not only found a creator which allowed the process of creativity to just be, but going one step further: allowing the creation to create itself. After studying with Shiro Kuramata and Issey Miyake, Tokujin went on to set up his own design studio in 2000.
The following is a list of some of his works:
– Issey Miyake and A_POC stores
– Cartier Foundation Paris
– Honey Pop and Tokto Pop for Driade
– In 2002 he transformed an entire space in the heart of Milan, into a futuristic Japanese garden
– Pane chair at Milan furniture show
– 2006 Axis Gallery Tokyo show: Tokujin Yoshioka-Super Fiber Revolution
– Published by British publishers Phaidon (Tokujin Yoshioka Designs)
The works of Tokujin Yoshioka have received numerous awards, as well as been displayed in permanent collections of some of the most prestigious museums: the Museum of Modern Art in NYC, Centre Pompidou in Paris, The Vitra Design Museum in Berlin, and the Victoria & Albert Museum in London.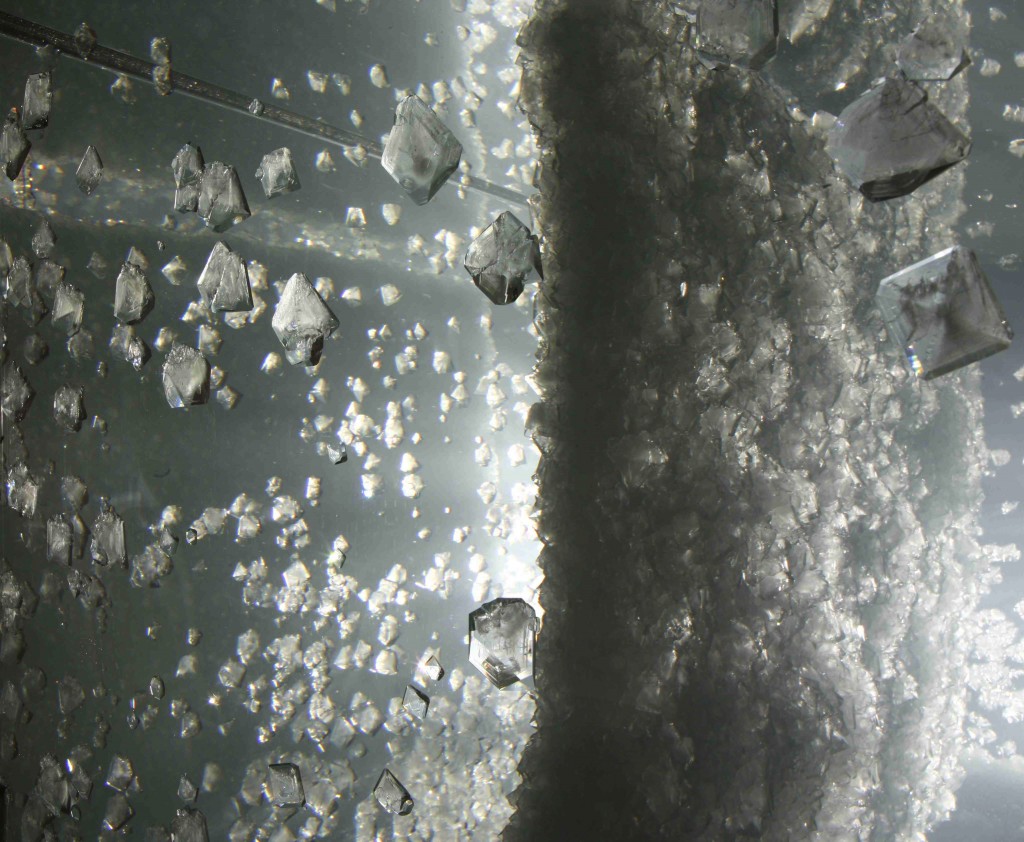 KA — What has been the single event that has changed you the most in the context of how you relate to the process of creation?
TY — VENUS – Natural crystal chair. In this design, I tried to incorporate the process of crystallization that brings the beauty born out of coincidence. "A form born from nature has a beauty that exceeds our imagination." This VENUS obtains the structure by making the tiny crystals grow in an aquarium and makes an appearance with time as if Venus gradually emerges from water.
"Honey-pop" (2001) obtained the strength by it's honeycombed structure that was born by unfolding a number of thin layered papers. Similar to the structures in flowers and plants, which systemize the small fibers and increase strength, the "PANE chair – bread chair" (2006) was completed, which realized a flexible seating structure out of fiber. This time, I have pondered onchallenging the history of design by creating an epochmaking chair grown from natural crystal structures.Today, a rapid development of technology, particularly the use of computer renderings, has ensured and made various things real. I want to believe, however, there is something in nature that defies all human imagination. I have wondered whether we can makea proposal through design, where we can once again think about the earth and feel the beauty and the power of nature.I am guided through the first half of the production but the other half is left up to nature: the beauty born of coincidence, which a human cannot create on his own will. This natural crystal chair, which is formed using the laws of nature, pushes the boundaries of creativity. The work is like my message for the future.
KA — The Cartier piece is fascinating. What is the symbolism of the diamond in the glass (moon fragment)?
TY — The diamond in the perfume bottle symbolizes the history of Cartier. It sparkles inside the bottle and enhances the flavor of Cartier's perfume: scent of memories and the threads of stories that Cartier has gathered.
KA — What is your creative process?
TY — Firstly, I come up with an image or concept, not a shape nor material. Then, I start to work on the drawing and indicate all the details including measurements, radii, materials, etc. Through a number of experiments, I reach completion. In the process, as a creator, I ask myself again and again whether the work is necessary or not. We, creators, must be responsible for creating.
KA — What is your vision of the future in design of spaces and the relationship between the object and space?
TY — This is not only about the interior design, but about design in general. In addition to the leading- edge technologies including computer renderings and future environment, designs will begin to have similar references to nature, as all the living creatures are born from necessity and distinctive beauty. Moreover, designers will begin to focus more on designing emotions and feelings rather than designing forms, or things. As sunlight, fertile soil, and pure water are essential sources for plants in nature, I think that designers will begin to play a role in making things from such perspectives.
KA — How do you see design and end use of the designed object, becoming more organic? ("organic" in the sense that the object itself almost feels alive (such as the paper cloud feeling like it is a living being…to create without effort or stress – having the process be = organic.)
TY — As technology is developing rapidly, particularly the use of computer renderings, has ensured and made various things real. We might have become more sensitive to the organic designs rather than unnatural things as we are born from nature. (Here, unnatural means things that do not exist in nature).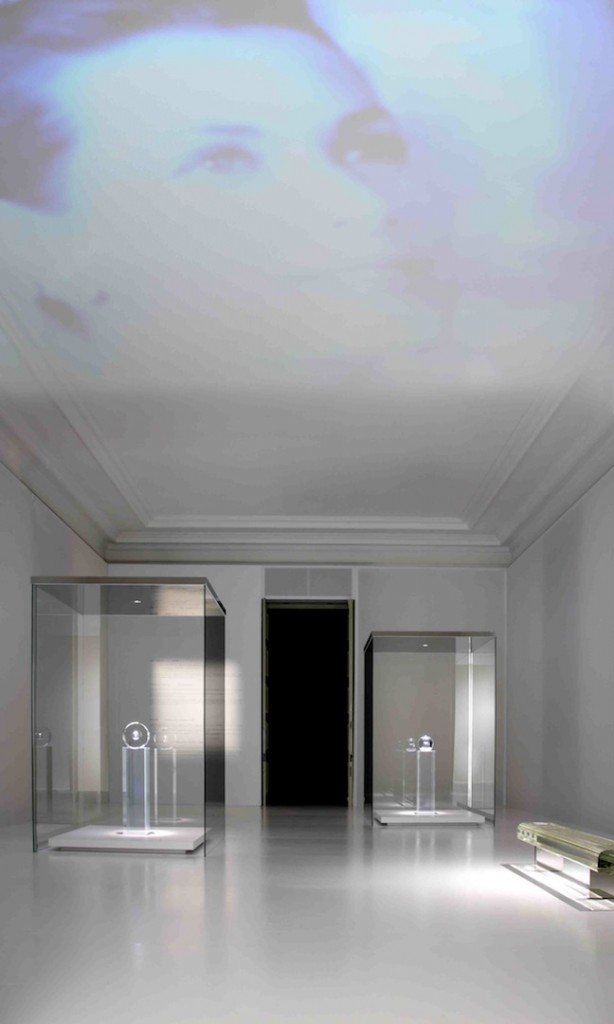 KA — What has been your most fascinating discovery in the creative process?
TY — I am excited the most when I come up with a good idea.
KA — If you were to have a wish to create what ever you wanted, what would it be?
TY — Nothing in particular. Fortunately, through several projects, I have already had opportunities to accomplish what I had aimed.
KA —The cloud chair is both object and art, what is the idea behind this piece?
TY — The concept is "to create a cloud with paper." In recent years, I am very much fascinated with the elements of nature, which shows us the beauty born of coincidence beyond our imagination. This time, through an industrial project, I aimed to express the elements that exist in nature.
KA — How important to you is the link between nature and design?
TY — It is quite important. I believe that not only leading-edge technologies, but also nature will create our future. At the same time, I have a sense that there is a hint of the future design hidden in nature. For example, last year, a Japanese scientist Dr. Osamu Shimomura won the Nobel Prize in Chemistry for the research on a glowing green protein found in jellyfish. He discovered that this green fluorescent protein allowed us to view previously invisible processes in biology, including the spread of ; cancer cells and development of nerve cells. This great discovery makes me think that there are a lot of wondrous things and infinite possibilities in nature, which we as humans, still do not know.
KA — You are from the similar school of thought as Issey Miyake, are you influenced by fashion design?
TY — I am not sure if I have the similar school of thought as Issey Miyake. However, I once used to work under him and learned from him that design is free. I had many opportunities to learn about fabrics, and I think I developed my potential with creating products with soft materials while most products are made of hard materials. In terms of fashion, I used to have much interests in this when I was young. At that time, fashion made me feel that something was going to happen. However, I do not think clothing has much influence on my design style.
KA —You apprenticed with Issey Miyake, how did you create your own distinct style with such a strong mentor as a direct influence?
TY — At Issey Miyake's studio, I learned how important it was to be free and original. Then, I pursued design my style in a distinctive way, which cannot be expressed by anyone but myself. Also, as Miyake was working internationally, I was able to look at the bigger picture other than simply my own perspective.
KA — The Moroso showroom in Milan with the "Panna" chair created a huge buzz, but do you consider this your strongest work?
TY — "Tokujin x Moroso" is definitely one of my best works. This project is one of my designs that incorporates the principles of nature. Just like clouds, snow, or a bead of water, straw is transparent by itself, but it gives depth and white color when numerous numbers are piled up together and transparency gets dense. The straw installation might exemplify the realization of unsubstantial things, in other words, making the impossible possible.
KA —You created exhibition spaces for Miyake, Hermes, Muji and Peugeot as well as furniture for Driade — what would be your dream to create for?
TY — Nothing in particular. I have been fortunate to work with companies who are eager to create new things: They show their understanding of my way to complete the work. They kindly allow me to have experimental processes.
KA — Who is Tokujin Yoshioka?
TY — I have no idea.