We recently connected with Derrick Rutledge on his trip to Montreal for the Oprah tour in early April. Now if you don't know, Derrick is probably the highest paid makeup artist in the world, taking care of the most famous faces such as The First Lady Obama, Beyonce, Chaka Khan, and of course, Oprah. He has a magic touch that cannot be replaced and both his artistry and his wonderful personality are indispensable to these leading ladies. Through his hectic schedule, Derrick sat down to tell us about his amazing story and also about his new line of OOH Products, the world's first full line of NATURALCEUTICALS, incorporating healing properties intro its entire product line of skin, makeup-up, hair, baby, and household care. Read on.
KA – Can we say "Grace under pressure"; Flying in from the District of Columbia (first lady Michelle Obama make-up in the East wing) to be waiting outside of the hotel room where held up inside is a somewhat angry Chaka Kahn — and then being scheduled to fly out to do the make-up of Oprah Winfrey — How do you hold it down? 
DR – Sometimes I am not in my own home for weeks at a time and it's tiring, but I know it is the nature of the industry. I usually travel to wherever my clients are, you just got to do what you got to do. In the end I am always ecstatic to see how my clients radiate at their events, films and shoots. My job is really rewarding and the bonds that I get to create with my clients are quite amazing.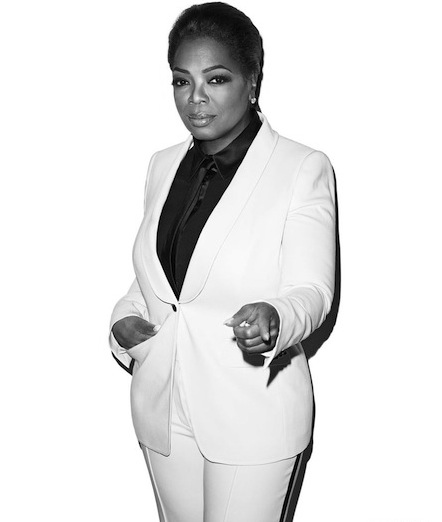 KA- What was making Ms. Chaka Kahn so upset that day that only the talk of tennis and shopping could calm her down?
DR – That is something I cannot share. I always keep what my clients say in confidence – it's what makes our bond so special. I can lend my ear to them and be their support system whenever they need it. In the case with Chaka, I was aware of what her favorite things were and knew that if I talked about them I could help her relax.
KA- You seem to create a bond with your clients; an almost therapeutic release – do you feel that you're there as a support for these very powerful women, that in some cases the whole planet seem to look to for their support?
DR – As I mentioned, I am always there for my clients, I lend an ear whenever my client needs someone to talk to and to come extent it is therapeutic. I work with some of the most influential women in America, women who the world turns to for guidance and support. It is an honour being there for them and I can say that I learn a lot in return.
KA – We are and have been in Fashion and Publishing for over 28 years and to say that we have seen our fair share of bad make-up, especially on black women by professional artists is an under statement – Yet, you create a flawless glowing natural look time after time. For instance, the First Lady Michelle Obama's TIME Magazine (2009) cover shot and Oprah Winfrey's O covers. How did you develop such a "soft" touch?
DR – I am an artist and I look at each woman's face as a canvas. The appearance of softness comes from gradating different colours: from dark chestnut to burnt orange to peach to  apricots and yellows. By blending a variety of colours I can create depth and highlight certain features on a woman's face.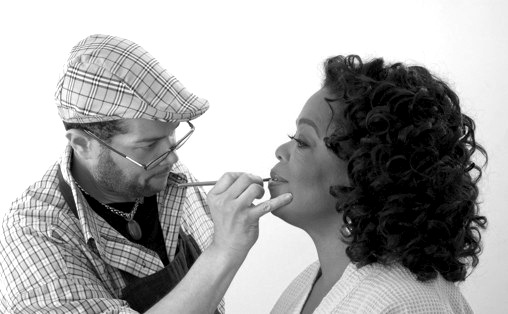 KA – You transform women with your shading and contour magic, but as well you have been going through a personal transformation of your own. How goes the battle and what was the advice that you received from Michelle Obama that pushed you to the task?
DR – So far I have lost 325 pounds – I was 565 pounds at my heaviest. Michelle Obama was definitely influential in my transformation. What Michelle said, and it's really stuck with me, is that this isn't something I'm doing just for the present moment, but something that will benefit me ten years from now. I would tell her that I was in a lot of pain from working out and she reminded me that I was doing this to live longer.  I gifted myself with a gastric bypass on my 40th birthday and I have had to readjust my eating patterns since then. I need to eat healthy foods and eat my meals very slowly. I am really content with where I am now in my life, but it has definitely been a challenging journey. My bones are damaged from carrying so much weight. I've had two hip replacements, as a matter of fact, one quite recently. I'm still walking with a cane, but I'm getting stronger everyday and pretty soon I won't need it. When I am on tour I try to get myself to the gym to do cardio for at least 30 minutes a day and when I am at home I have a personal trainer that I work with for strength training.
KA – You have had someone very close to you battle cancer recently, how has this affected your view of life and beauty?
DR – When a person first hears that they have been diagnosed with cancer, they can have either one of two responses. They can become scared, recluse and would want to give up. Then there are those who want to appreciate each moment and check things off their bucket-list. Once my mother was diagnosed with cancer she embraced life and did everything that would allow her to live longer. I did what I could do in my power to help her fulfill her list. I took her to meet Oprah at her final show and she was also my date for the Christmas party at the White House, where she got to meet the Frist Lady and the President. I did my mother's make-up for these special events and brought out her natural beauty and radiance. It gave me great joy knowing that I helped make her feel so good around people, which pushed her to live a longer life.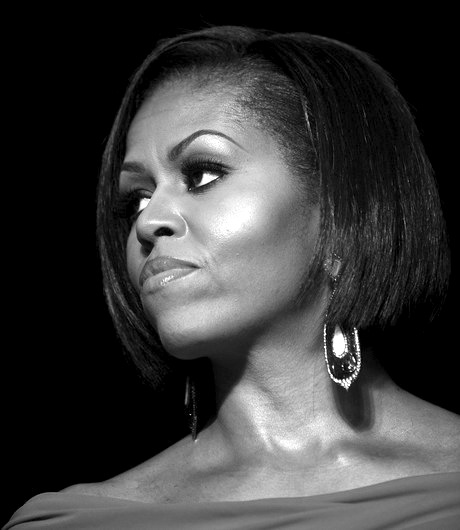 KA – How do you balance the fact that the ladies that you are beautifying are possibly hands down, some of the most recognizable faces in the world — the list reads like the top ten literally of recognized faces. How do you make sure that what you do is only enhancing this beauty? 
DR – Before I start working with a client, I talk to them individually about what they like and what they don't. I develop a mental list of do's and don'ts, from there my clients trust me enough to do what I do because I am a professional. They know that I'll only enhance their natural beauty, not cover it up. For example, Chaka Khan loves her freckles so I make sure to never hide those. I listen to what she likes and play up her eyes and lips – she loves red lips. I do make-up according to the event that my client is attending – make-up for photoshoots is always done much softer than make-up for the stage. When I do my clients make-up I do it lightly and if my client wants me to add anything, I can always enhance it by deepening the look to bring out their features even more. It's always easier to add to a light look than to remove the make-up and start again.
KA – You have created NATURALCEUTICALS: a lifestyle product line with names like: Limelight hair gloss/center stage hair gloss/Spotlight hair gloss/freeze frame … it seems that this line is heavily influenced by your close affiliation to the celebrities you work with. How did this line all come about? 
DR – I have always loved taking good care of my hair and skin. When I was growing up I would take household products such as oatmeal, lemon juice, avocado, cucumbers and played with essential oils to create my own home remedies that would benefit my hair and skin. As an artist, I was always mixing products from other lines, combining them to achieve the right look for my clients. Then I decided to create my own line. I'm very excited to have OOH Lifestyle launch late spring. It will be available in select professional salons across Canada. Stay tuned on www.oohlifestyle.com for updates on the official launch date, visit our Facebook page OOH Lifestyle, and follow us on twitter @OOHLifestyle @derrick4draf.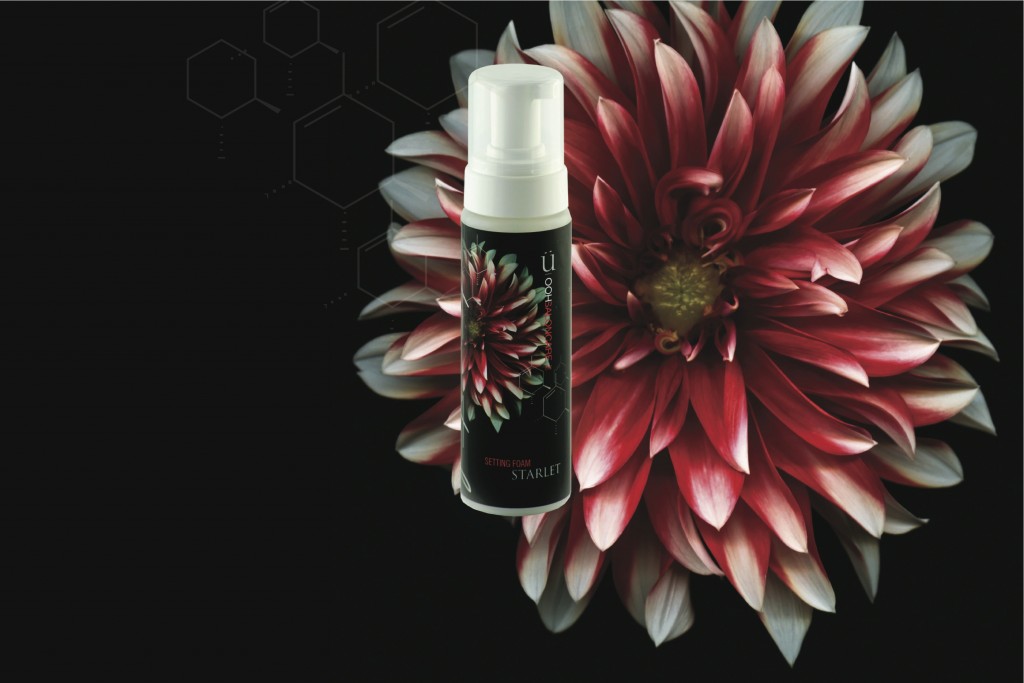 KA – Which product is your favourite in the line?
DR – My favourite products in the hair care line are: Hair Milk Debut, SWAG and Limelight.
KA – Which product is a must have or combination of products?
DR – Hair Milk Debut, SWAG and Limelight is the best combination. I use SWAG to maintain silkiness in my hair, Debut Hair Milk for moisture and Limelight to seal the cuticle, blocking in the nourishment and moisture into my hair.
KA – How important is charity in what you do – how do you "give back"?
DR – To give back is to honour those who have given to you previously. It encourages kids to do the same and to grow up with a good set of values. I love to make people happy and this happiness comes through service – it's my humanitarian way of giving back to the community. I started my own non-profit OOH Foundation. I go visit shelters with groups of other artists and stylists. We talk to young people who've dropped out of school, women who are looking to get back into the workforce. We teach them the importance of a polished appearance and how make-up, hair, and good hygiene play a role in this.  
KA – What is currently on your playlist?
DR – I am a fiend for gospel music! As a Christian, hearing this kind of music helps inspire me. It moves me deeply. One of my favourite songs right now is "Turning around for me" by Vashawn Mitchell. I also really like Adele's "Rolling in the Deep" and "Rumor has it". But when it comes to working out, there's no better song than Beyoncé's "Run the world" to get me moving faster on the treadmill!
KA –  What book(s) are you currently reading?
DR – I'm currently reading "The purpose driven life" by Rick Warren. I like to read one chapter a day and really reflect and learn how to live life with purpose.
KA – Who is Derrick Rutledge?
DR – I am an artist.  I'm a strong person who has overcome a lot of hardship in life, but I never give up. I'm a person who loves life, people, and entertaining others. I am an exquisite cook who watches the Food Network religiously and loves to laugh with friends. I am also a dancer, I used to tap dance and I took jazz as well. Now that my hip has been replaced, I'm ready to show the world my other passion. One of my goals is to be a contestant on Dancing with the Stars – to be the first make-up artist on the show! Finally, I am a man who values honestly, loyalty, and creativity. I live my life according to these values.