PARIS FASHION WEEK HIGHLIGHTS
KA MAGAZINE'S Higlights from Paris Fashion Week Fall / Winter 2013 – 14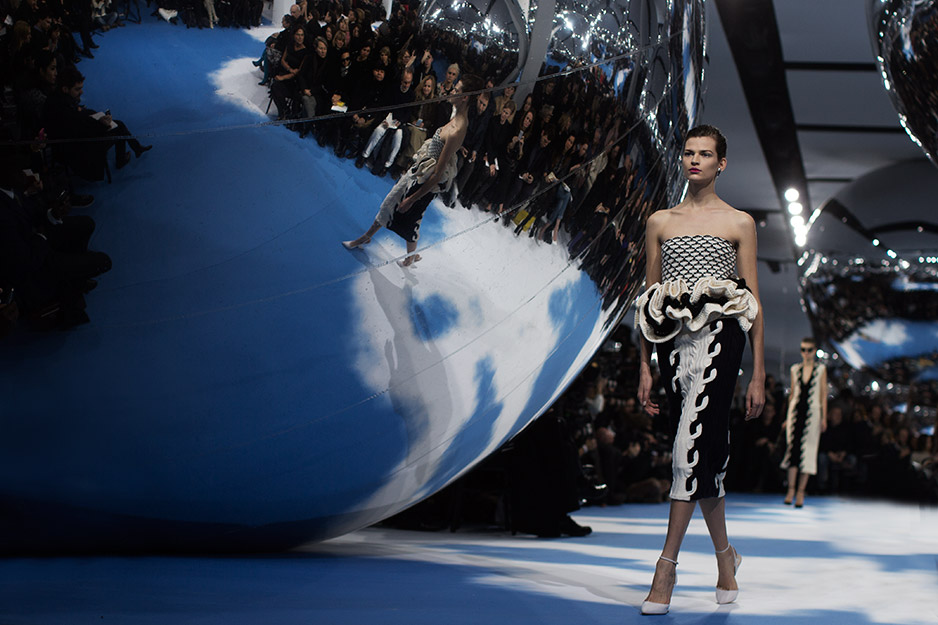 LOVE IN PARIS
At the top of our Love meter we must say that Raf Simons delivered a stunning and elegant collection for Christian Dior. Feminine but powerful with just the right amount of understated chic.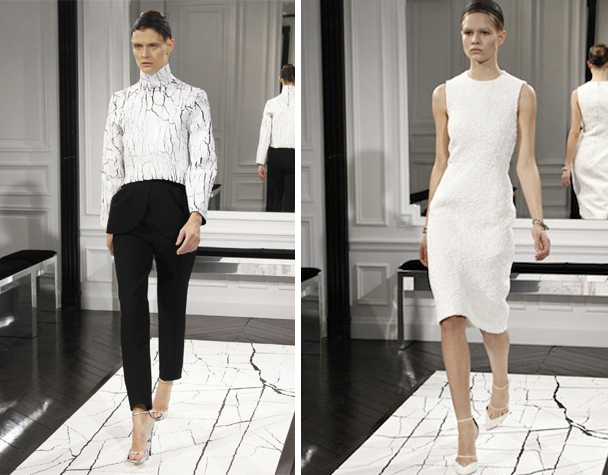 TAKE TWO
One of the most anticipated shows of the season, was Alexandre Wang's debut  collection for Balenciaga. Although the shoes of Nicolas Ghesquière were some pretty big ones to fill; Wang definitely nailed the Fashion Houses' cool & clean aesthetic. Luxury was truly, in the details.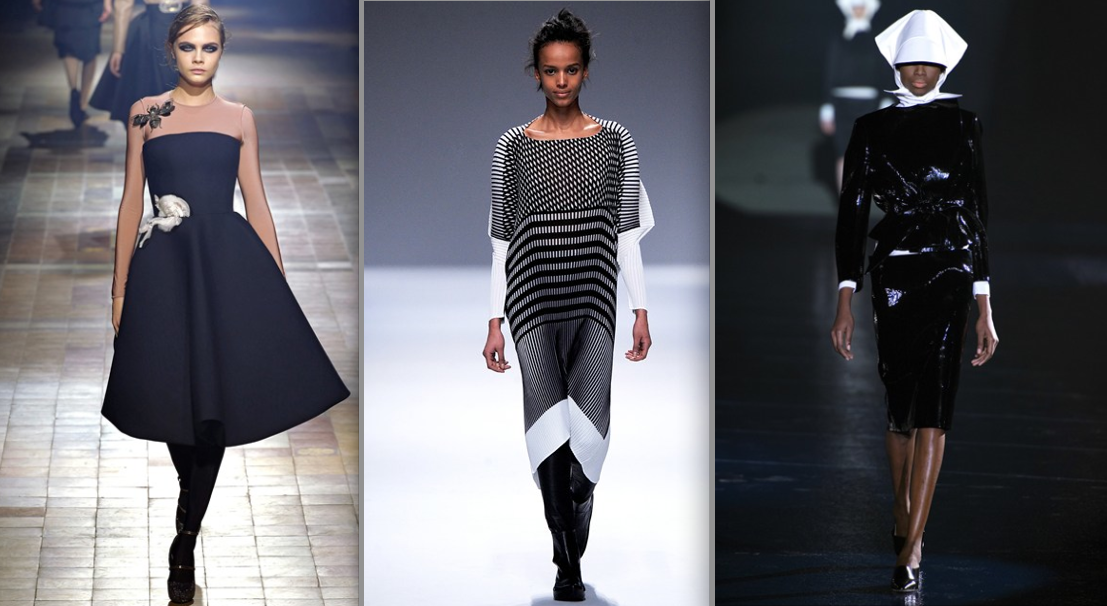 LOOKS WE LOVED
Clockwise from top left: our classy A-line dress by Lanvin; nonchalant attitude courtesy of Issey Miyake; and Mugler's black & white shine.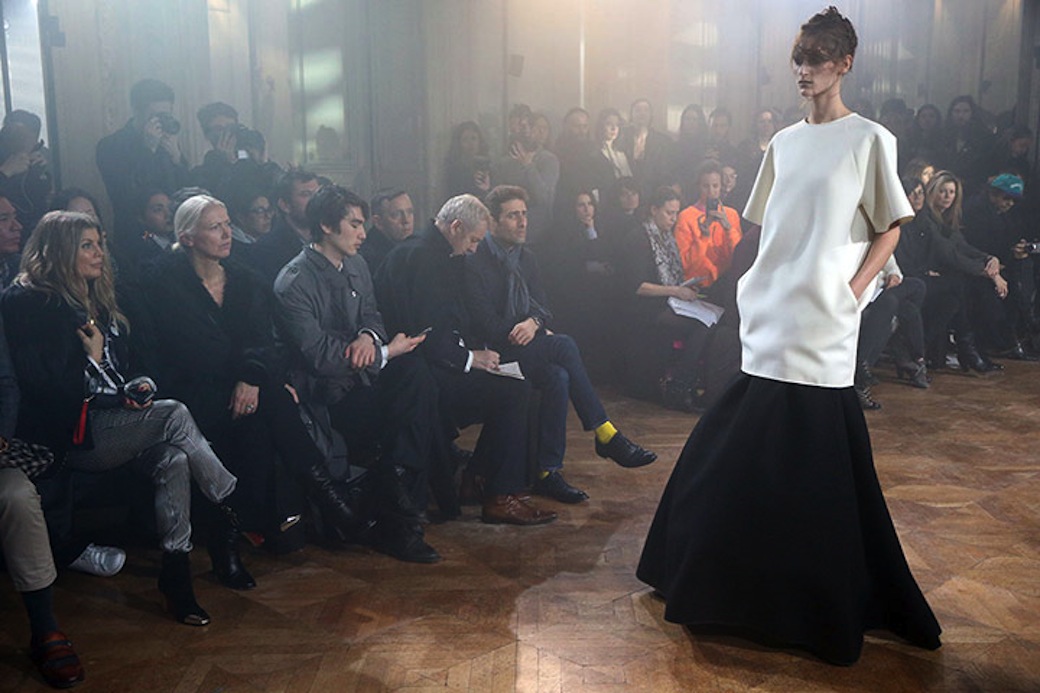 FRONTROW AT PUGH
We are loving Gareth Pugh's tap on wearable structure this season – especially this piece: pockets are good.

MORE METAL
Balmain was all about the metallics for autumn / winter. We are loving the fabrics, textures and silhouettes; like lady warriors ready to kick it.
BACKSTAGE  AT…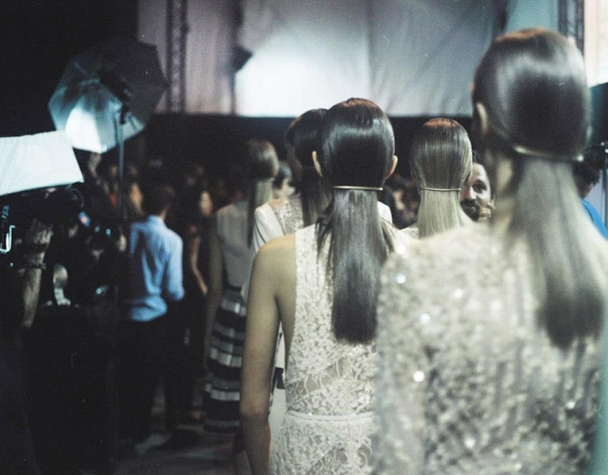 ELIE SAAB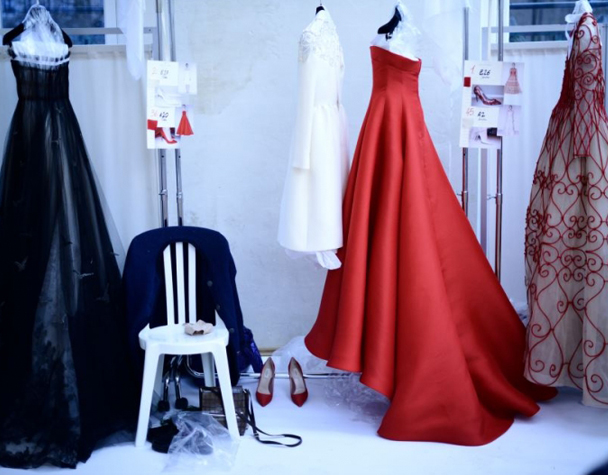 VALENTINO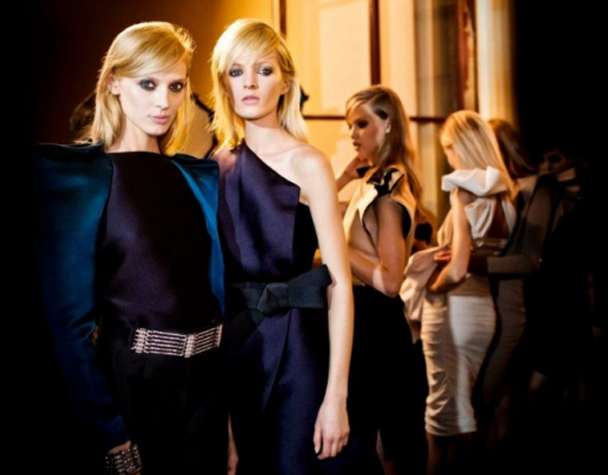 LANVIN