DRESS CODE : 
The Perfect White Shirt – We've all heard about it, but have we truly fully experienced it? 
It the very concept of the perfect white shirt a myth? Ah, this is indeed a good question, but like all good things in life,
success comes to those who try – and pay attention to the details. It is the same code in fashion; you will not get this style
if you buy your white shirt at H&M (there, I said it!) A simple white shirt is actually not that simple; perfection is found in the cut,
the fabric, the quality of construction and all those little details that make life sweet; such a cuffs, 
topstitching, buttons, collars etc. 
This is where you can play. Now; the second code is actually all about you; the wearer; your confidence, joie de vivre, your vibe (for lack of
a better word). The real question is ; how much do you know and appreciate yourself – enough to dress your incredible self with value…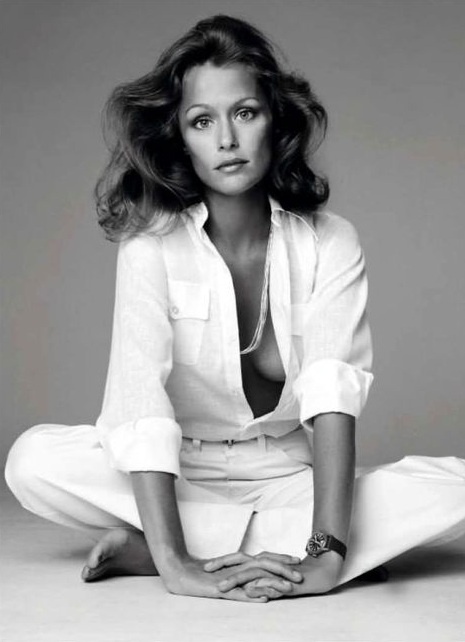 LINEN LIFE
Linen is always a good choice for a while shirt – Ladies, please don't try buttoning down your shirt this low in real life.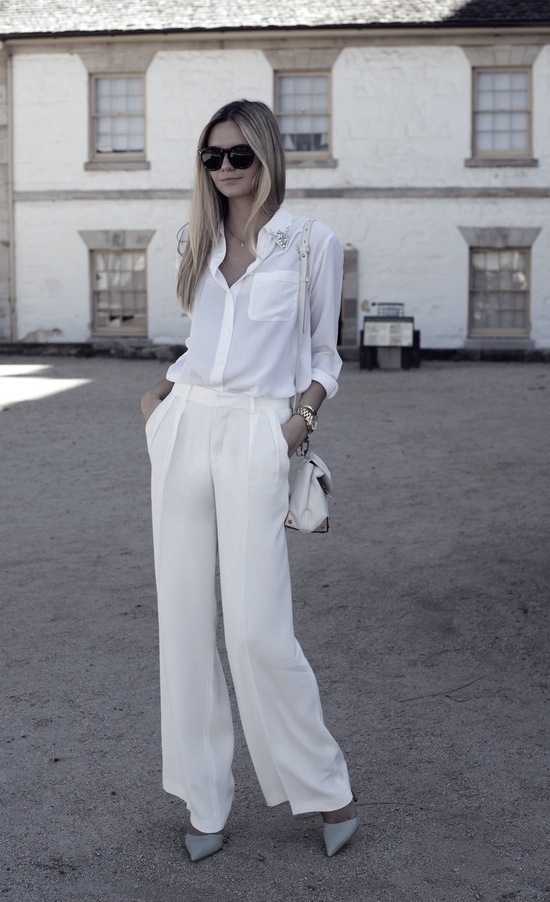 EFFORTLESS CHIC
White on white – perfect and clean. Worn with great pumps; effortless is key.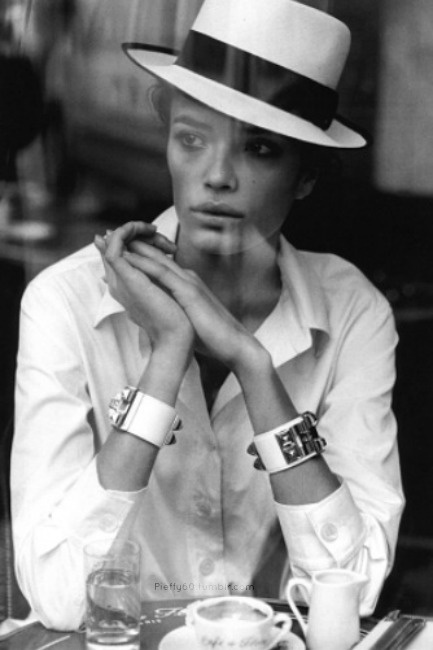 MILANO STYLE
Accessories – nothing dresses a white shirt better than perfect bangles and a fedora.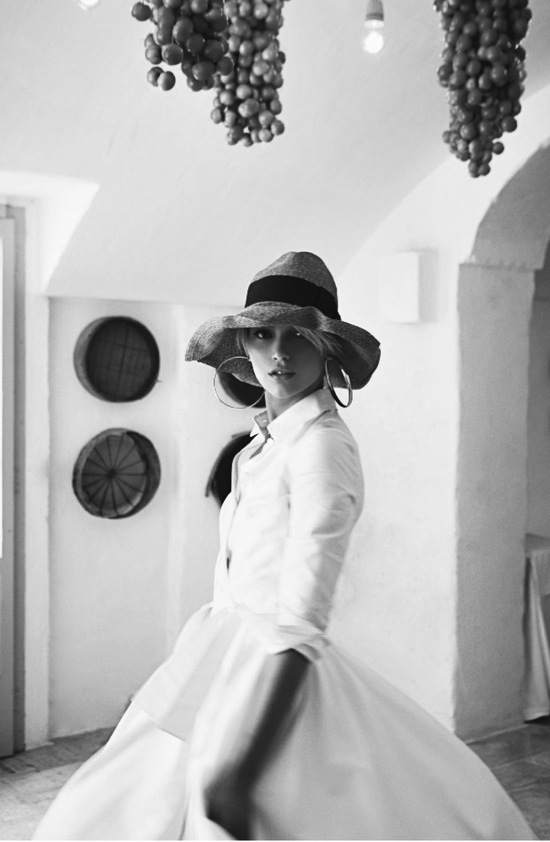 URBAN VIBE
The "mens-style" white shirt – longer cut – can be worn more "slack" but still clean and love the vibe.