In the fifties, Mademoiselle Chanel created what would now be a staple piece in every woman's closet : The little black jacket. Since Karl Lagerfeld became designer for CHANEL in 1983, he has endlessly reinvented this timeless and iconic piece in each of his collections.
With the help of former French Vogue editor Carine Roitfield, Karl Lagerfeld has captured the jacket's versatility in a series of photographs as the piece is worn by a select group of CHANEL muses – such as Vanessa Paradis, Sarah Jessica Parker and British model Alice Dellal to name a few.
These images will be published in a new picture-based book entitled "The Little Black Jacket: CHANEL's classic revisited by Karl Lagerfeld and Carine Roitfeld" launching on March 21st and will be celebrated through an exhibition in Tokyo running until April 2012.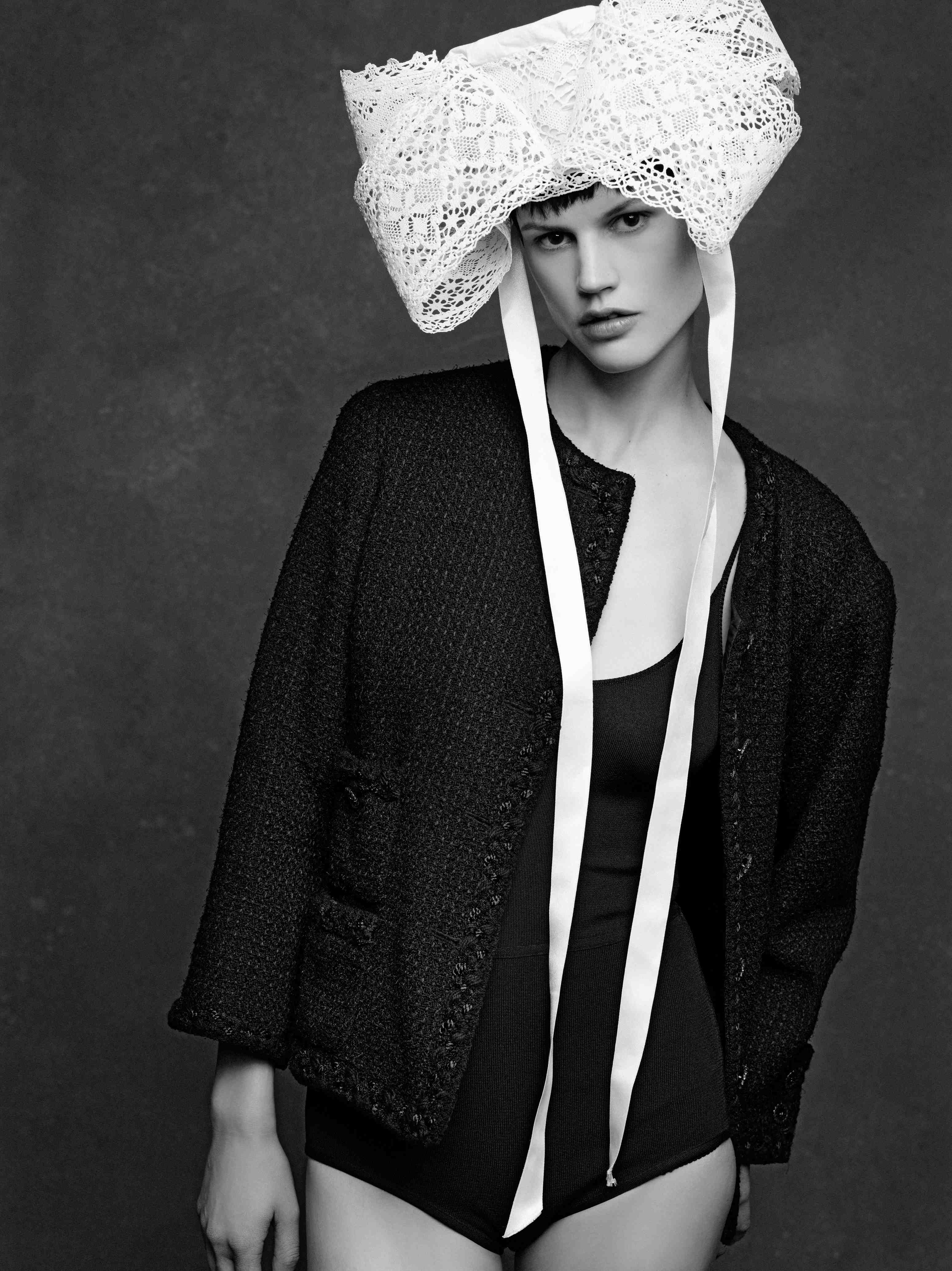 Saskia De Brauw photographed for The Little Black Jacket