There is a saying that goes a little like this: You know something or someone is meant to be when they come from out of "the blue" (wherever this blue is!) and it just feels right.
This is exactly what aroused, when the KA editor received an email from a friend insisting that he was to meet up with Amelia Racine. That name, he mused, sounded very familiar. A quick Google of Amelia and snap, crackle, pop; Miss Racine was on KA's radar.
But the fun part was making the whole shoot happen, as Amelia was leaving in a few days back to Miami, also a month away from Christmas and just a few short weeks away from printing.
We found a way to make it happen, and were we ever so glad that we did! Amelia is a true star on the rise and we look forward to working with her again, though next time in a not-so-tight schedule.
But as the saying goes "If you want to get something done and done well…" In this case again, with the amazing styling of the KA team, and the fabulous master makeup work of Susan Morales (yes, get used to that name she is simply awesome) the Amelia Racine shoot was definitely a high point in the making of KA Vol.5.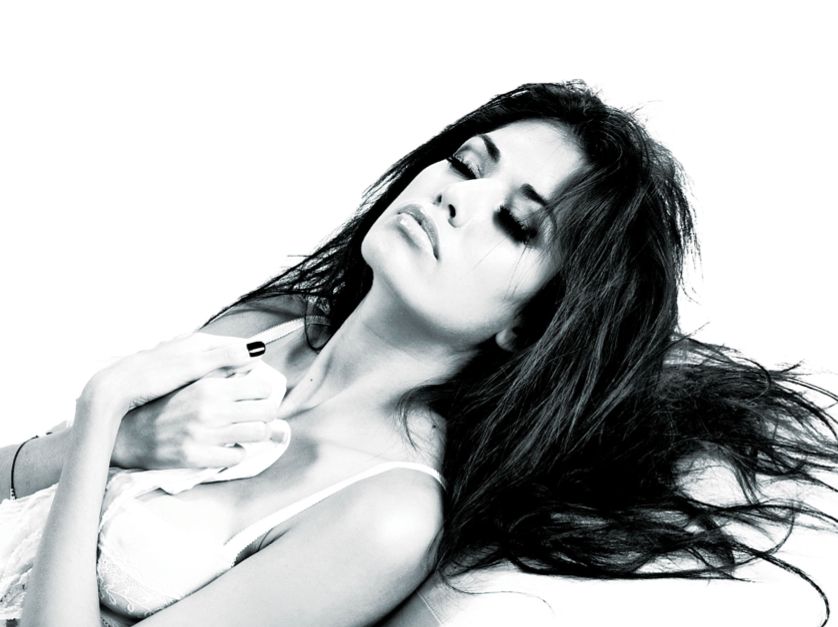 http://vimeo.com/34149887