We recently sat down with Toronto based Miranda Stone, founder of the Natural and Toxin-free makeup brand STONE LINE COSMETICS (now available at www.ka-space.com Toronto). Our team has worked with miss Stone on a few different fashion shoot projects recently and got a deep connection with her cool vibe. Then we realized she is originally from a small town in Alberta! It all gets better from there – a real talent at such a young age, destined for greatness with her high goals of blending beauty with ethics. Read on.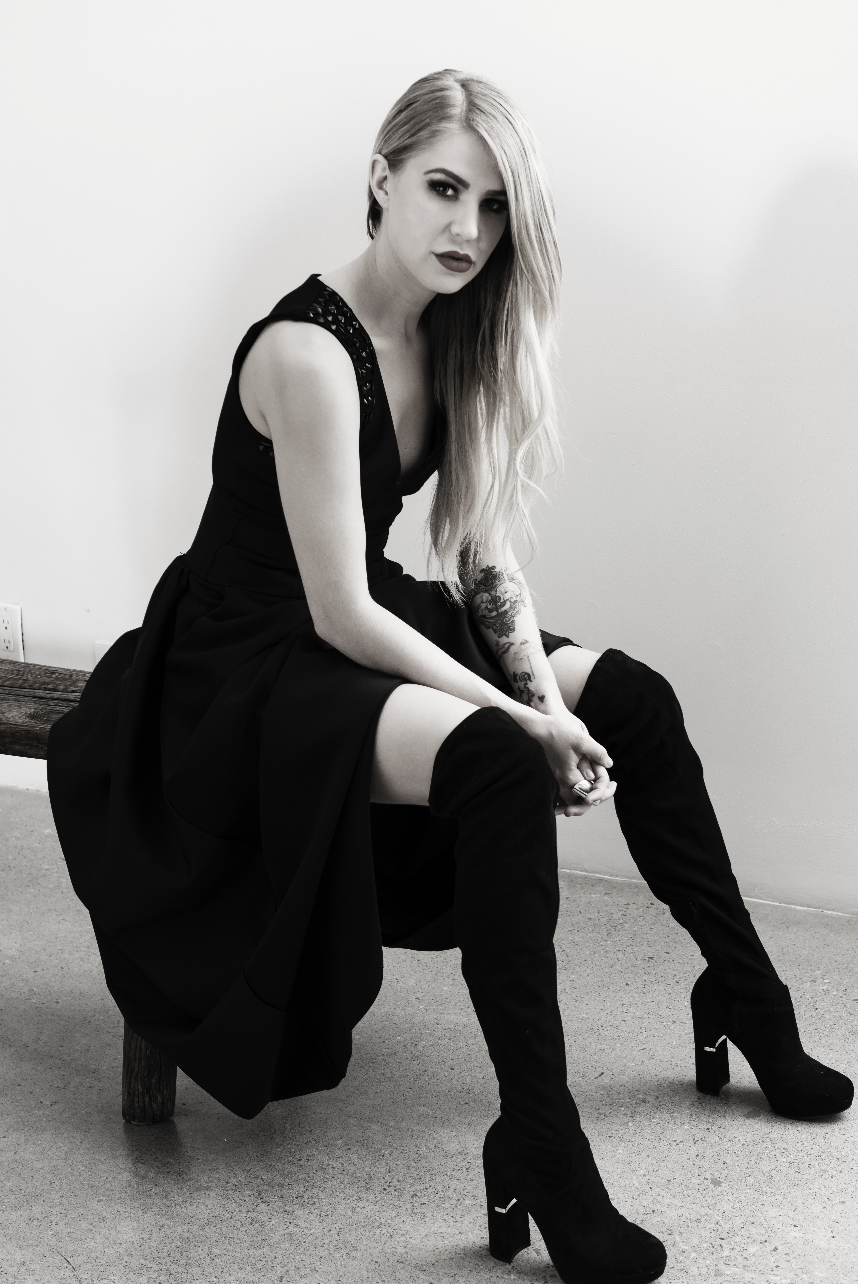 Hello Miranda : How are you doing
I am doing really well, thank you- excited with recent events for Stone Line Cosmetics!
Tell us a little about your background, where are you from
I am from a town in Alberta of about 4000 people. I grew up with a lifestyle resembling more of Canadian country music songs, rather than the city lifestyle I love so much now. I was in extra curriculars such as band and figure skating but I never quite fit in with my peers growing up. As I got older, I realized this wasn't because I didn't love the certain aspects of small town Alberta, but because I wanted a life that resembled something more like what I saw in books and magazines. I often read about past and current icons, anywhere from Audrey Hepburn, to The Spice Girls! So I made the move first to Calgary to attend the Aveda Institute, then soon after graduation I moved to Toronto to start my dream life.
Rumour has it that you started drinking coffee at age eight
I did! My mother owned a coffee shop that was my absolute favourite place to hang out. Sometimes I would even fake sick so I could be with my mom in the back all day. Being who I am and always having to be a bit more grown up than my age reflects, I would take the hot cocoa she gave me and dump coffee into it when she wasn't looking. That was the beginning of my love for it!
What made you wake up one day and say, I'm young; I'm hot, I am totally caffeinated, perfect: I'll be- come a model
I actually always wanted to be a model. I don't remember a time when I didn't think that was going to be my career choice. But it also helped that my dad was a photographer and I got to be his guinea pig whenever he needed it- which I didn't always necessarily love, but it definitely ignited my passion for the world of getting dressed and dolled up for the camera.
Was it while modelling that you had the "ah-ha" moment to start a non-toxic ethical locally-created make-up line – with current colours that all the ladies want, but cannot seem to find.
It was honestly a mix between doing hair and modelling. Talking with clients as I was doing their hair for weddings or photo shoots, I realized I really wanted to be involved with more of the process that makes women feel amazing for the biggest day of their lives, or for photos they'll always have to look back on. I found the other models I've spoken with as well as myself never loved what the makeup artists were putting on our skin because of how it felt or how it looked, not to say I don't love a ton of other lines out there. It also seemed no one was making the exact colors I wanted and if they did, they put them in three separate pallets instead of picking the best ones and joining them together. So knowing I always wanted to start my own business I figured this was the perfect choice!
Beside the obvious self talk about failing (which I am sure you realize is a choice to accept or not) what has been a big challenge in your entrepreneur journey.
I would say keeping my focus while I wait patiently for my brand to grow and get recognition! Patience has never been my strong suit, but it is definitely something that is and will be worth it.
I have to say that your vibe is quite inspiring: you are so young and as tiny as my child's South African Barbie. Where do you get this incredible drive.
I think it all goes back to what I mentioned about being where I am from- knowing that I did not want to end up stuck in a town, dreaming of the life that I could have 100% made for myself if I put in the hard work!
You do both hair and make-up: which is your passion
Hard answer! I love styling hair into beautiful up-do's and creating endless ideas that would otherwise be stuck in my imagination. Hair styling came naturally too me, but makeup always pulls the look together and I hated not being able to finish it. Because makeup was originally harder for me, I grew to love it and it's challenges equally.
How would you describe your own personal style
As previously mentioned, Audrey Hepburn is one of my most admired icons. Ideally I would dress as if I were from Hollywoods Golden Age everyday, but instead, I just take certain pieces that reflect that era on my nights out. On my day to day, I wear more of a modern-grunge look. I love both!
How important is kindness to you
Kindness is actually the most important personality trait to me. It's pretty make or break it in my relationships. I think you should always do your very best to empathize with what other people are going through and show them whatever kindness you are capable of.
Do you have a personal mantra that helps you to deal
"For beautiful eyes, look for the good in others; for beautiful lips, speak only words of kindness; and for poise, walk with the knowledge that you are never alone."
Yet another point on A.H but it's something I keep on my mirror at home. I'm not saying I always follow it perfectly, but on my hard days when I'm grumpy or tired, I do my best to remember that there are people here to help me grow as a person and as a company and to never take them for granted.
What do you intend to slay in the coming year
In the coming year I'd love to see Stone Line taken to new heights. Growing my client base throughout Toronto and participating in more photoshoots and opportunities to feature SLC! And.. hopefully building lasting partnerships with amazing companies (Like KA Space) that are focused on the same ideals!
Do you have down time and if so, what does this look like
I do have downtime- and I love to spend it with my dog more times than not! Watching old movies at home with him is one of my favourite things to do. But when it comes to friends, I really just love to have a few girls over to drink wine, make dinner together and chat.
What would your business dream be: the grand picture
My dream is to eventually turn SLC into an actual location where women can come and get everything done in one stop, over a glass of champagne rather than getting their hair done in one place and nails in another. I'd love for women to come for a spa day with trusted makeup artists, hair stylists, hair and eyelash extension technicians, nail artists, a wax and spray tan bar, etc.. Just everything you need to keep up your glow in one place!
Who is Miranda 
That is a tough question for me to answer! I think Miranda is someone that always keeps people surprised, including myself. I'm motivated and feminine, I love the world I work in, but also have a huge passion for children and volunteering. I like to play video games and go camping, but also collect tea sets and vintage furniture. At the core, I am a caring person who's naturally shy and has to work hard to show people who I really am. But to most of my friends and acquaintances, I am a social person who can get along with pretty well anyone!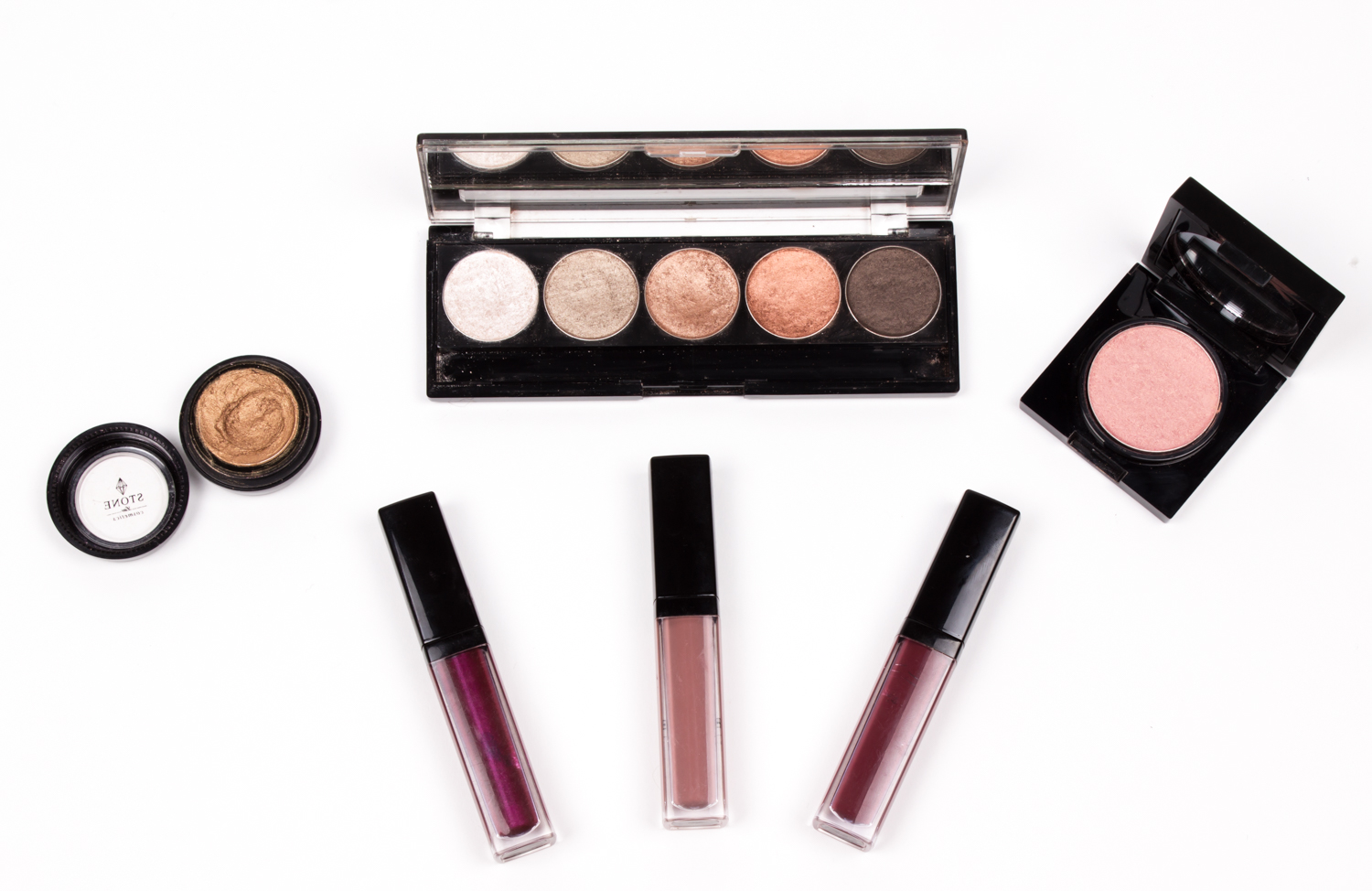 Photography by Kevin Allwood
Makeup and hair by Miranda Stone